One day, Mickey Deputy would love to teach dance to children with special needs like her.
But first, the Indiana teenager, who has Down syndrome, needs to finish school. As in college.
This week, Mickey learned she made it into a college program for special education students. A video of Mickey reading her acceptance letter is now yielding smiles as wide as the one on her face.
"We are pleased to congratulate you on your …" she begins, before letting out an excited shriek.
"On your what?" her mom can be heard asking in the background before Mickey responds: "Acceptance into our program for the 2016-2017 school year!"
Mickey told TODAY she was "overecstatic" upon learning the good news.
"I didn't know if I would get in," she said, adding that she hopes to study music to help develop the skills she will need to be a dance teacher.
Mickey, who turned 19 the day before her acceptance letter arrived Wednesday, has overcome hurdles that would have challenged most teens her age.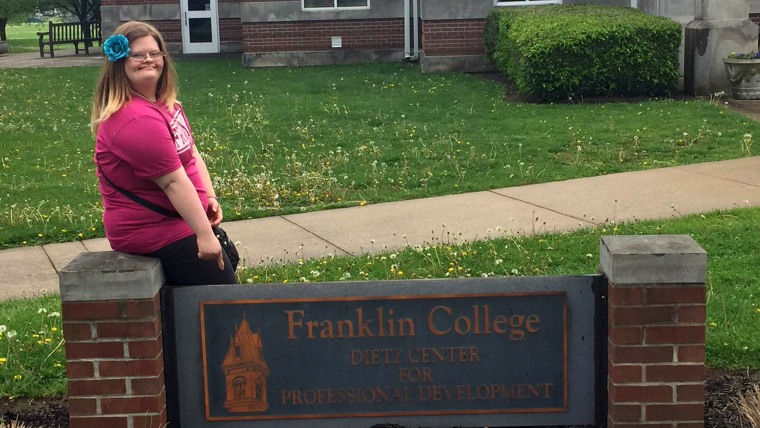 In addition to having Down syndrome, she was born with a heart defect that required open-heart surgery. She was then diagnosed with leukemia at 7. She spent the following two years undergoing treatment.
"When she was younger, there were points we weren't even sure she'd survive," her mother, Jenny Deputy, told TODAY. "Through heart surgery cancer and everything, so college honestly wasn't on our radar at that time."
But Mickey recently gained national attention for her love of competition, including at the local level of the Miss America pageant, which has allowed her to showcase her dedication to dance.
MORE: Teen with Down syndrome sets sights on Miss America pageant
Deputy said she's excited about the opportunities the two-year INSPIRE program at Franklin College, located just blocks away from their home, will provide her daughter.
"She's going to get a taste of college life. The doors that this is going open, I can't even begin to imagine," she said.
While Mickey will continue to live at home, she'll get to mingle everyday with other college students in class and on campus. Because the program also involves a work-study element, she'll also get to work alongside them.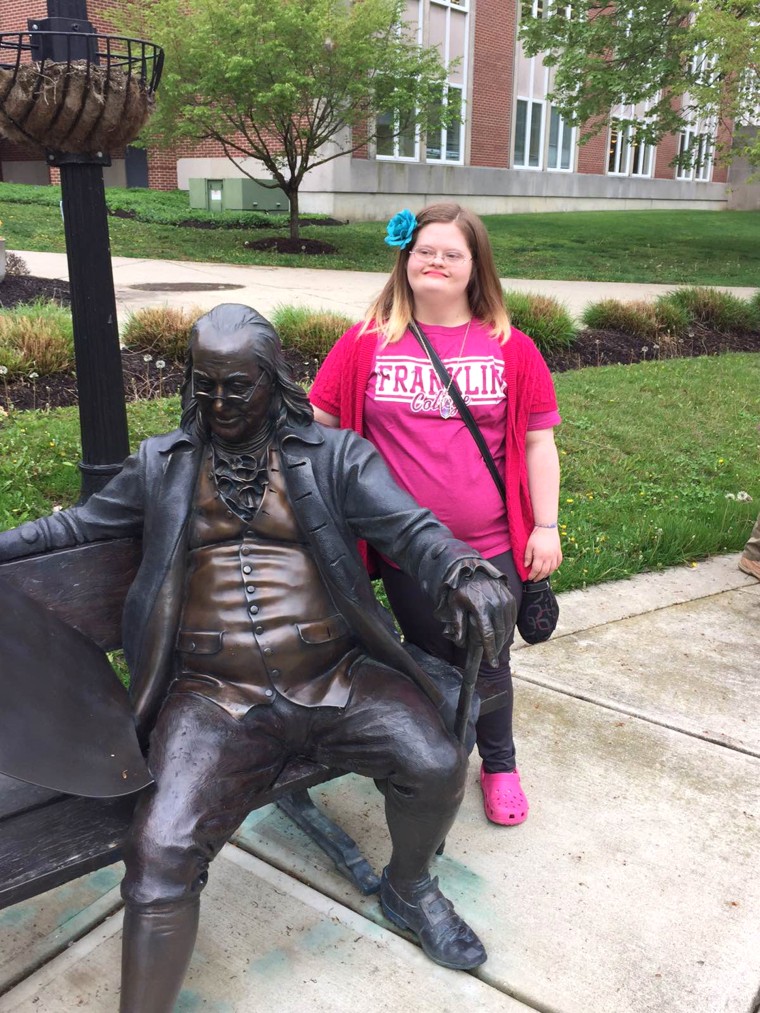 To gain admission to the program, Mickey had to complete a written application and was observed at school by the program coordinator. She then completed an in-person interview on campus.
Deputy's pride in her daughter is only matched by her excitement at Micky's future opportunities.
"There are programs like this around the country," she said. "At this point, she's not ready to leave home, but I'm hoping that after a couple of years, maybe she'll decide, 'You know what? Maybe I do want to go to Clemson, or somewhere else that has a similar program.'"
Mickey, who graduates from high school on Tuesday, said she hopes others in her position will draw inspiration from her story.
"Just follow your dreams," she said. "If you have a dream, it's a like a star: Go out and catch it."
Follow TODAY.com writer Eun Kyung Kim on Twitter.