/ Source: Wejustgotback.com
Parades, barbecues, children waving flags, and fireworks bursting in air. The long July 4th weekend is tailor-made for a quintessential all-American summer getaway, as destinations around the country woo families with events that celebrate all that's red, white, and blue. The options for fun are as varied as the colors in those fireworks: head to a city for big parades and a splash of culture, sprawl on a blanket under the starry sky, or experience a little bit of both. Here's a sampling of some top packages for families this Independence Day weekend:
Where: Bretton Woods, N.H.
Why: Because this resort is traveling back in time with an impressive line-up of Revolutionary War reenactments and historical presentations, plus a whole heap of family activities. Some events on the roster are storytelling, barbecues, musical performances, campfire sing-a-longs, duck races, family croquet, potato sack races, and much more. In addition, the resort offers golf, horseback riding, mountain biking, tennis, fishing, spa, and a supervised kids' club. The Independence Day special starts at $624 a night for a family of four, and including breakfast, dinner, Saturday lunch BBQ, and all activities.
Where: Thompsonville, Mich.
Why: Because this family-owned ski resort turns into a summer adventure playground come summertime, with Michigan's only alpine slide, a 32-foot climbing wall, family golf, a kids activity program, beach house, and adventure zone where tubing, kayaking, and bike rentals are available. For long holiday weekend, a carnival kicks off on July 3 with a petting zoo, face painting, bike decorating, balloon animals, and of course, a brilliant fireworks display. The "Old-Fashioned Fourth" package includes 20 tickets to the carnival, complimentary ice cream cones, free tickets for the family for the alpine slide, chairlift ride, and rock wall, plus discounts on tubing trips, the kids' adventure camp, and golf lessons. Kids can spend hours in the one-acre outdoor water playground with a lily pad walk, splash zone, cargo nets, and water slide. Rates start at $159 a night based on a two-night stay.
Where: Pismo Beach, Calif.
Why: Because this kid-friendly cliffside resort offers luxurious accommodations and beachfront access, plus a super location near Hearst Castle, a children's museum, hiking trails, and zoo. This year marks the third year of the resort's popular July 4th luau, with events planned such as hula dancing, watermelon eating contests, relay races, and more.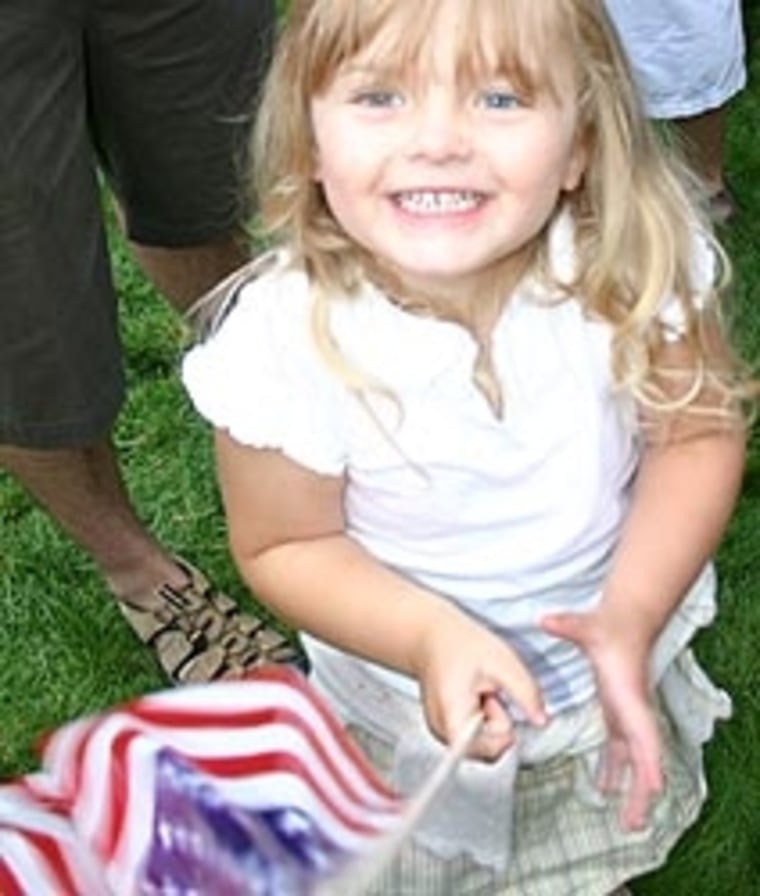 The kids' club is complimentary for resort guests, and offers outdoor activities like volleyball, bocce ball, lawn games, themed arts and crafts, smore's by the fire pit, and time spent playing in the sand. A two-night weekend package starts at $599 and includes all luau activities, breakfast for four each morning, and dinner for four on the Fourth of July.
Where: Austin, Texas
Why: Because this upscale resort in Texas Hill Country kicks of the Fourth of July weekend with a fireworks display followed by back-to-back games, activities, and down-home cooking. Expect a traditional poolside cookout with chili-cheese burgers, hot dogs, fajitas, and an evening lobster boil buffet. During the day, there will be ice carving demonstrations and a poolside party with a live DJ. Families can also partake in mini golf, geo-caching, exploring the nature trails, scavenger hunts, or activities in the kids' club. The "Family Bed and Breakfast" package over the holiday weekend starts at $223 for a family of four and includes accommodations and daily breakfast buffets.
Where: Hot Springs, Va.
Why: Because this resort makes for a great family getaway, thanks to its award-winning kids club, elegant atmosphere, and scenic mountain setting. There's plenty of events planned all-weekend long, like marshmallow roasts, a Fourth of July cookout, horseback rides, magic lessons, and movies under the stars. There's also golf, tennis, indoor and outdoor pools, and a luxurious spa.
The kids' club has lined up scientific outings, games, stories, and a kids-only night out. The "Family Fun Package" starts at $245 a night and includes free meals for kids 12 and under, plus you get a 50 percent discount on outdoor activities and kids' club access.
Where: Brainerd, Minn.
Why: Because the long holiday weekend at this family favorite on beautiful Gull Lake means horse-drawn trolley rides, beach games, bonfires with marshmallow roasting, lake cruises, bingo, evening entertainment, and a dazzling fireworks display. The resort also features a huge indoor pool, spa, and top-notch golf course. Camp Craguns offers kids scavenger hunts, relay games, bike rides, treasure hunts, and more. Four-night Fourth of July weekend packages start at $149 a night and include a breakfast buffet, free round of golf, festivities, and lodging for four. Two and three day packages are also available.
Where: Pine Mountain, Ga.
Why: Because the circus is coming to town for the holiday weekend, with daring trapeze acts, tight-wire walks, and juggling routines. There will also be mini golf, swimming, rock climbing, a spider jump, live music concerts, fireworks, and a floating playground on Robin Lake featuring log rolls, water trampolines, and an enormous inflatable waterslide. For a break from the beach, families can visit the butterfly center, explore the resorts many nature trails, or experience the wildlife first hand with the Birds of Prey show. The "July Fourth Beach Party Extravaganza" package starts at $139 a night and includes accommodations, breakfast, and activities.