You could say it was a cream-of-the-crop yield for a farmer and his family in rural Illinois.
Carl Bates, a farmer in the close-knit community of Galva, was unable to reap his own harvest because of a battle with terminal cancer. Concerned about losing his crops, Carl and his family were in a bind — that is, until his family sought help from a couple of farmers in the town, which then turned into quite a force.
"With this being a small town, [all of the farmers] talk and word spread," Jason Bates, cousin of Carl, told TODAY.com.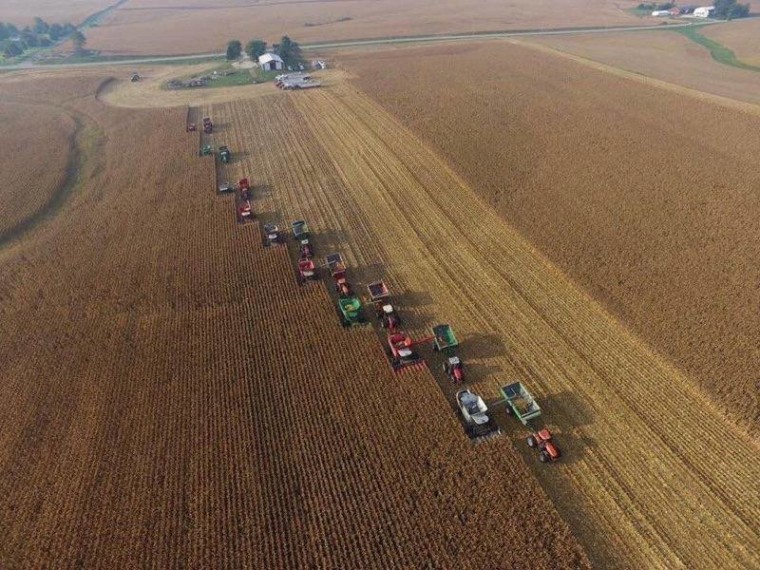 On Sept. 25, an army of farmers showed up on Carl's land. "We had 10 combines, 16 semis and around 40 people," Bates said. "We ended up with all these people showing up and had to organize." Each and every one of them volunteered their time and effort, fuel or machinery.
RELATED: School choir plans sweet surprise for 'unsung' teacher with cancer
A few businesses even lent a helping hand by donating equipment and food to keep the industrious volunteers fueled themselves.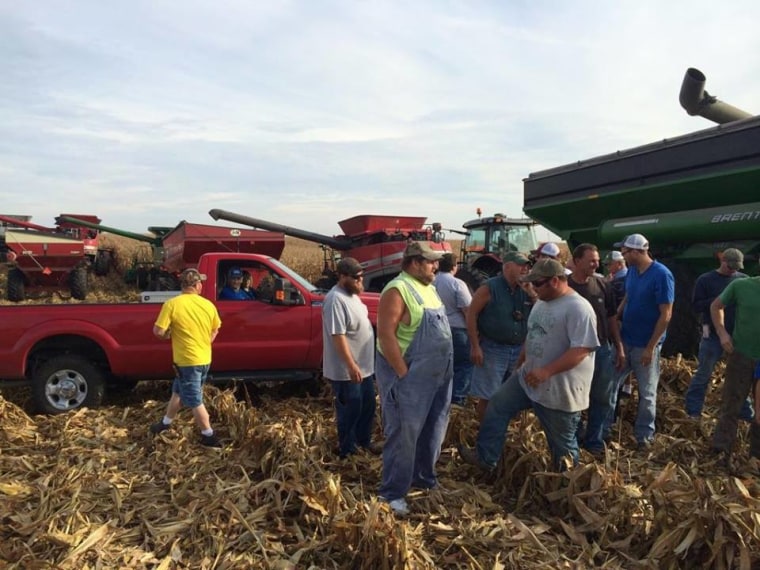 "It took about 10 hours to harvest all 450 acres, which would have otherwise taken us nearly a week," Bates said. "One of the things we've noticed is how great it is to see people help each other for a change as opposed to all the bad news stories out there."
RELATED: Retired farmer, 92, gives his great-grandsons a train ride to remember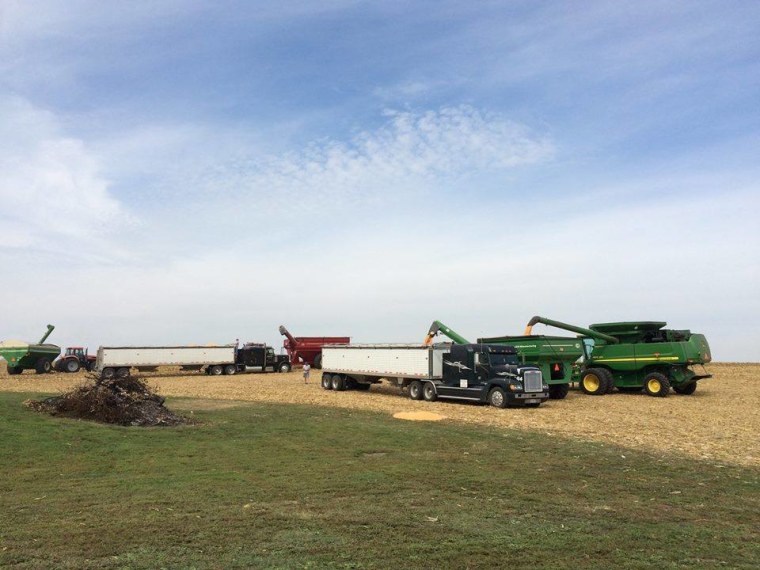 In true "good ol' boy" spirit, Carl hopped in the passenger seat of a pickup truck and rode around the field to express his gratitude.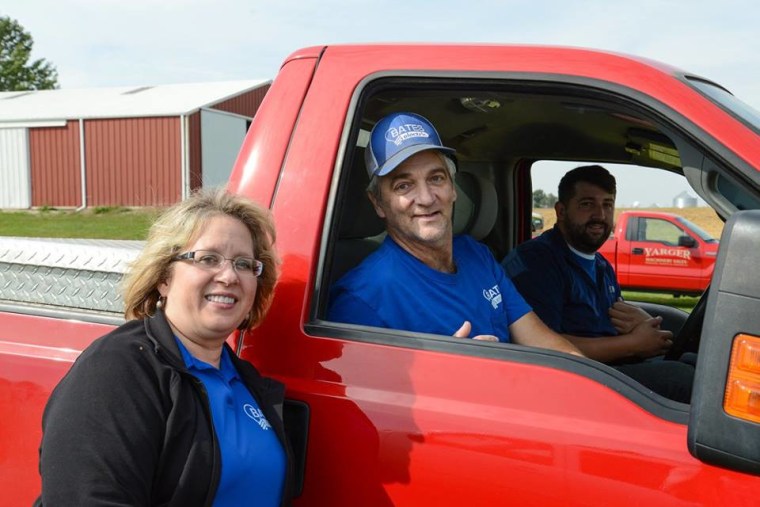 "With all the kind thoughts and prayers, it's been very humbling and heartfelt and has meant a lot to the family," said Bates. "We are all dumbfounded that this story has traveled so far and done so much."