Police in Indiana say the man suspected of killing four University of Idaho students in November was stopped twice just minutes apart on I-70 in Indiana on Dec. 15.
Kohberger was first stopped by a member of the Hancock County Sheriff's Office. According to a release from that department, a deputy conducted a traffic stop with the white Hyundai Elantra on I-70 near the 107 mile marker "for the violation of following too closely."
"The vehicle was occupied by two males with the driver being identified as Bryan Kohberger," the Jan. 3 release stated. "Both males can be seen on body-worn camera footage."
The deputy released Kohberger with a verbal warning.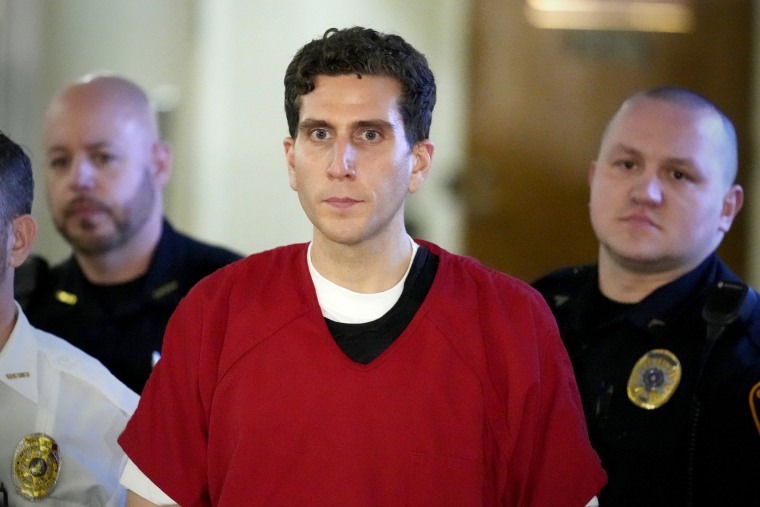 Minutes later, still on I-70 in Hancock County, Kohberger was stopped again. This time, he was pulled over by the Indiana State Police (ISP), officials said in a press release, also for following too closely.
In a release on Jan. 3, ISP confirmed the traffic stop and confirmed that there had been a second person — a white male — in the vehicle.
Neither department would identify the second person in the vehicle to NBC News, though Kohberger's public defender Jason LaBar told TODAY that Kohberger's father recently flew to Washington state, where Kohberger was enrolled as a student, to meet his son and make a 2,500-mile road trip back to Pennsylvania with him.
LaBar told TODAY that Kohberger's father said nothing seemed out of the ordinary during their trip.
"Everything was ordinary, and he saw nothing unusual about it," LaBar told NBC News.
Both the ISP and the Hancock County Sheriff's Office releases claim there was "no information available" about the then-unnamed suspect from Idaho investigators, nor had any specific information about the white Hyundai Elantra's license plate state or number been released.
The two stops happened about nine minutes apart. When the ISP trooper "learned the two had been stopped minutes before by a Deputy from the Hancock County Sheriff's Department, who he knew was working just down the interstate from him," he gave the two a verbal warning at "his discretion," according to the release.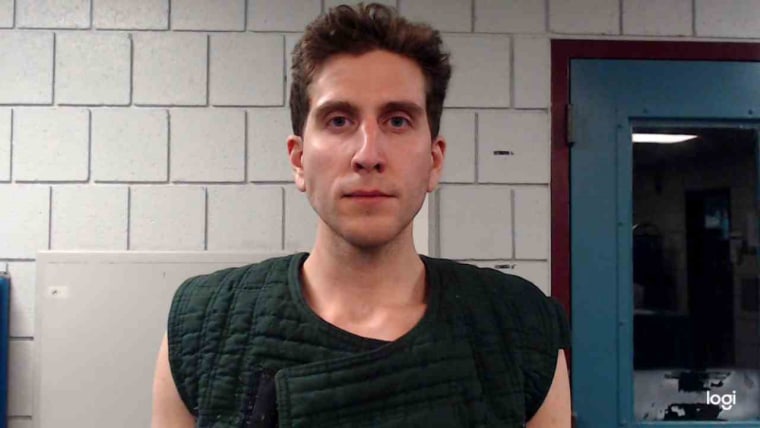 Kohberger is suspected in the Nov. 13 fatal stabbings of four University of Idaho students: Ethan Chapin, 20; Madison Mogen, 21; Xana Kernodle, 20; and Kaylee Goncalves, 21.
Police arrested Kohberger in Albrightsville, Pennsylvania, a small town about 40 miles north of Allentown, Pennsylvania, on Dec. 29.
He appeared in court on Jan. 3, where he waived extradition. Kohberger will return to Idaho to face four counts of first-degree murder as well as one felony burglary charge, Latah County prosecuting attorney Bill Thompson said.
Until Kohberger returns to Idaho to face those charges, the state keeps the probable cause documents that led to his arrest — likely with information about what evidence was used to secure charges, what (if any) relationship to the victims he had, and a possible motive — sealed.
During a news conference on Jan. 3, Michael Mancuso, first assistant district attorney in Monroe County, said authorities there obtained three search warrants — one for Kohberger's DNA, another for the Hyundai Elantra and a third for Kohberger's parents' home, where Kohberger was arrested.
Two law enforcement sources familiar with the investigation have previously told NBC News that DNA played a role in leading investigators to arrest Kohberger.
"I definitely believe that one of the main reasons the defendant chose to waive extradition and hurry to return back to Idaho was the need to know what was in those documents," Mancuso said.
Officials expect for Kohberger to be returned to Idaho within the next 10 days.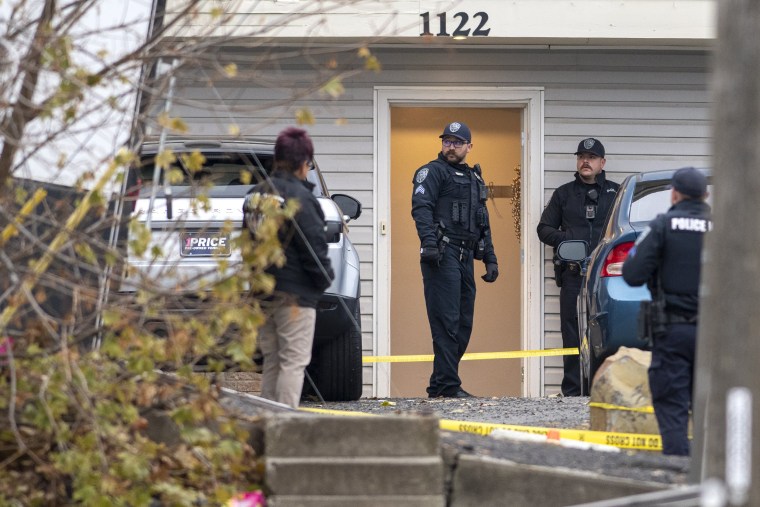 LaBar, the chief public defender of Monroe County, Pennsylvania, is representing Kohberger in the extradition but not the murder case. He told TODAY on the morning of Jan. 3 that his client believes he will be exonerated.
LaBar said Kohberger called the charges "a little out of character."
"He said this is not him," LaBar said. "He believes he's going to be exonerated. That's what he believes, those were his words."
Kohberger was a graduate student at Washington State University, which is located across the state line from Moscow about 10 miles away, in Pullman, Washington.
He was studying criminal justice and criminology.