The outrage over the death of Cecil the lion — which has put a focus on big game hunting — has only made Idaho huntress Sabrina Corgatelli even more defiant.
Corgatelli has been posting pictures on her Facebook page of various kills she has made recently during a legal hunt in South Africa. One of them is of her standing with a dead giraffe wrapped around her that has attracted hundreds of negative comments. She describes it in her post as "a feeling I will never forget."
"To me it's not just killing an animal, it's the hunt,'' she told Carson Daly on TODAY Monday. "There's a lot of personal things in my life that have happened recently that have added to that. I won't get into that or disclose those feelings. Everybody just thinks we're cold-hearted killers, and it's not that. There is a connection with the animal, and just because we hunt them doesn't mean we don't have a respect for them. Giraffes are very dangerous animals. They could hurt you seriously very quickly."
The posts detail her various kills during a hunting trip in South Africa's Kruger National Park, which also includes her posing with an impala, a wildebeest and a warthog. She seemed to taunt those outraged by the photos with a post that reads, "To all the haters, stay tuned, you're gonna have so much more to be p***ed about." She told Daly that she heard of the outrage over Cecil's death a day after she killed the giraffe.
RELATED: Will Cecil the lion's killer be extradited? 'Likelihood is pretty good'
Some of the commenters posted information about her job, leading to the question of whether she will face repercussions at work.
"Everything I've done here is legal, so how can you fault somebody because of their hobbies?" Corgatelli said. "How can an employer chastise you for something you do on your personal time that's legally done?"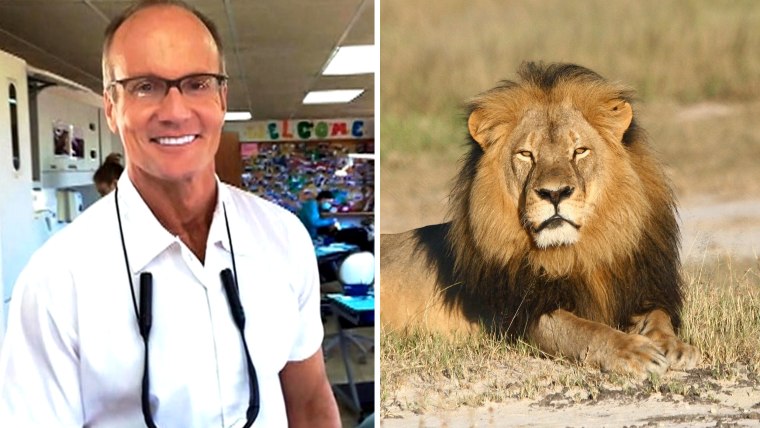 Minnesota dentist Walter J. Palmer has shuttered his practice and gone into hiding since it was revealed that he killed Cecil, one of the oldest and most famous lions in Zimbabwe, without a permit. He could potentially face charges in Zimbabwe, which is looking to have him extradited. Corgatelli's companion, Aaron Neilson, who was on the hunt in South Africa with her, weighed in on whether Palmer should be extradited if he is charged with participating in an illegal hunt.
"I would say if the man is in fact charged with the crime I think it's something to consider,'' Neilson said on TODAY. "I also believe that when a foreign hunter travels to a foreign country, he is at the discretion of the guide and outfitter that he puts his trust in. So to start charging foreign people under crimes like this in a place where he likely was completely unaware of most of the circumstances, I think would be a very slippery slope."
Wildlife officials have also accused a second American, Pennsylvania doctor and bow hunter Jan Seski, of killing a lion in April without a quota and permit. On Monday, officials announced that all hunts are being suspended in the national park where Cecil was killed.