Photographer Steve McCurry has spent more than three decades behind the camera, capturing powerful images of human triumph and tragedy.

His most famous image, titled "The Afghan Girl," is that of Sharbat Gula, an Afghan refugee girl whose piercing green eyes stared out from a National Geographic cover in 1985.
"I knew it was a powerful portrait," he told TODAY. "But I never dreamed in a million years this would become an iconic photograph." 
McCurry recounts the tale behind that picture, and dozens of others, in his new book, "Untold: The Stories Behind the Photographs." In it, he said his most famous photo almost never got an audience.
McCurry had only captured a few frames of the young girl when she suddenly got up and walked away. Later, when one of his bosses went through the frames, he came close to choosing an entirely different shot for the magazine cover.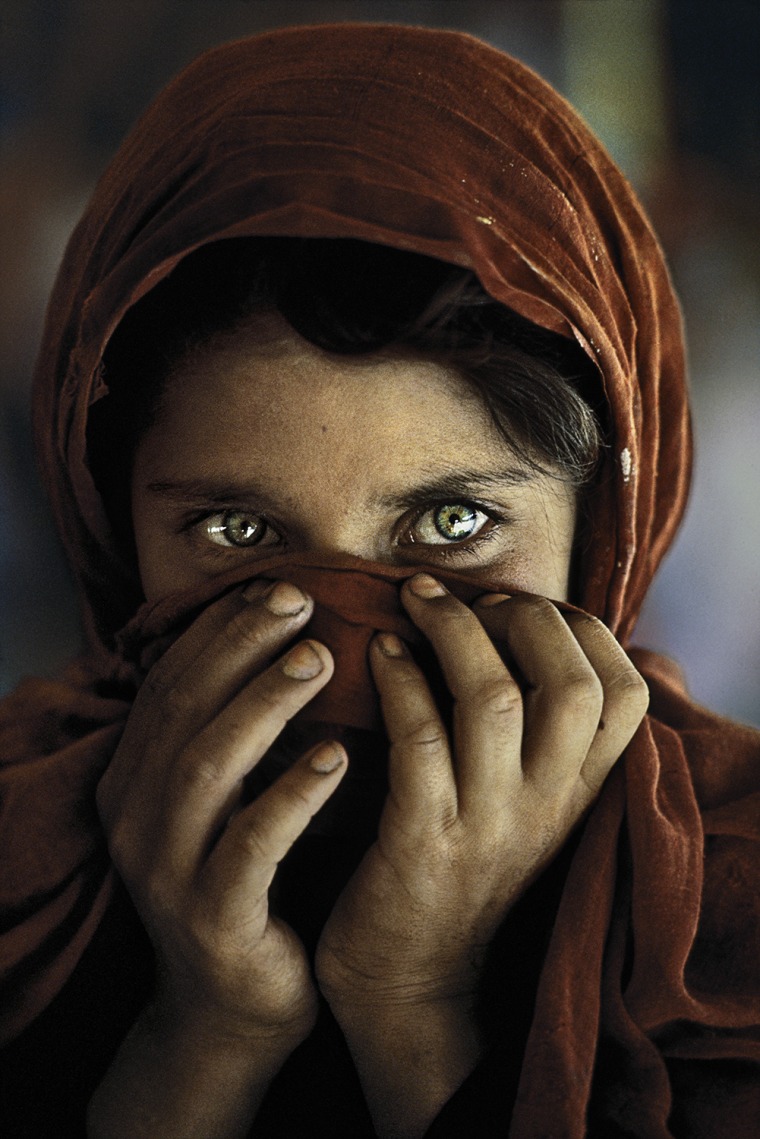 "The picture editor at the time was in favor of the picture with her hands on the face," McCurry told TODAY's Jamie Gangel. But the magazine's editor ultimately chose the print that would become world renown. "We came within an inch of that being on the cutting room floor."

Nobody knew the girl's name until 17 years later, when a team helped McCurry track her down.
"We got really lucky. It was like a miracle," he said. "She remembered my photographing her that day because it was the first time in her life she had been photographed. In fact, the second time she was photographed was when we were reunited with her in February of 2002."
McCurry has covered everything from war zones to natural disasters. Perhaps one trait that makes McCurry's work even more extraordinary is the way he shoots his pictures: He uses his left hand.
"Cameras are really designed for right-handed people. And I have always had to shoot with my left finger," he said.
McCurry had an accident when he was 5 year old that left his right hand badly damaged.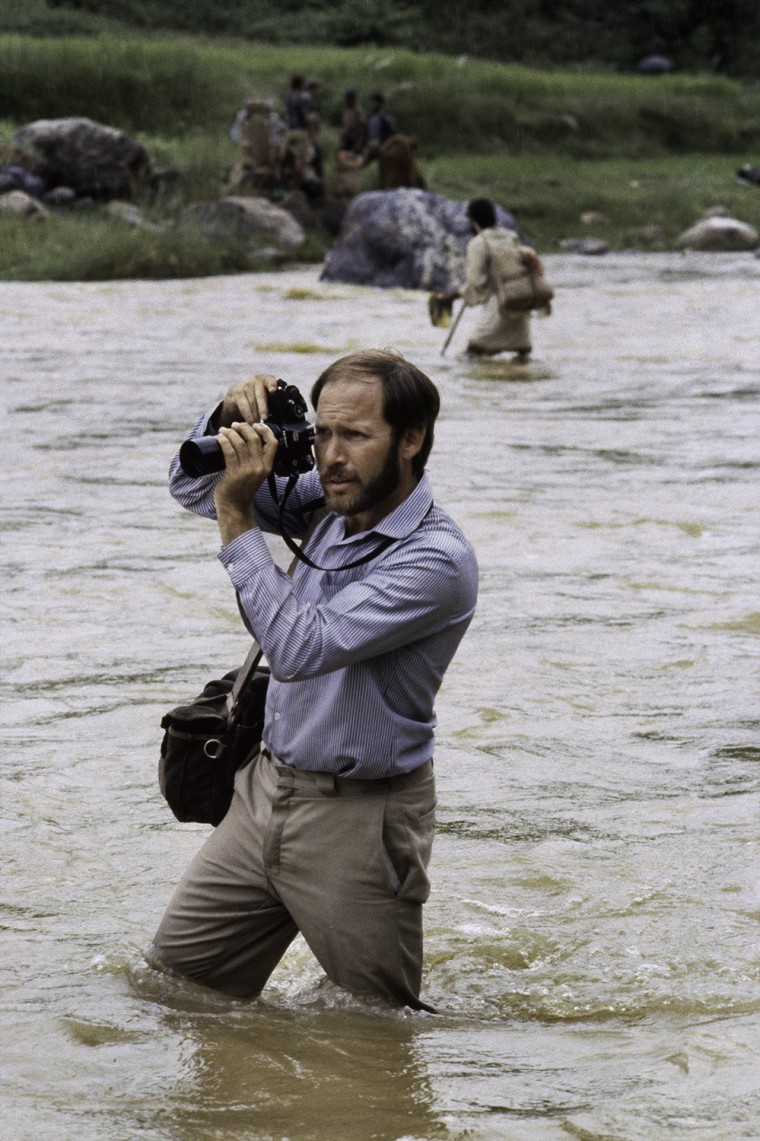 "I was playing on some steps. I fell. And the break was very unusual. There was nerve damage. It just never quite healed properly," he said.

Although he generally has little use of his right hand, McCurry said it never occurred to him when he was younger that he couldn't grow up to be a photographer.
"I think the lesson to be learned is you do what you have to do," he said. "You adjust. And you know with enough determination, desire and passion for your work, you just make it happen."
Despite the dangerous places he has visited, usually while carrying heavy photography equipment everywhere he goes, McCurry has never doubted his ability to get the job done.
"I've always just powered through the situation," he said. "I never let my hand slow me down."
And while he has captured thousands of powerful images over his career, McCurry knows he will always be remembered for one. And that's fine with him.
"I'm happy with that. I'm very proud of that picture," he said. "To have such a photograph is a gift."