It's been an eventful year for Anthony Carbajal, who was diagnosed with ALS in January at the age of 26 and became an instant celebrity after his hilarious and moving Ice Bucket Challenge video went viral this summer. After revealing in that video that he and his mother, Catherine Scott, both had the disease, he appeared on "Ellen," watched his sister, Vanessa, get married, and then tied the knot himself in November. Here are his reflections on his whirlwind year for "2014 Voices," a special series of essays and interviews from the newsmakers behind some of TODAY.com's biggest moments of the year.

It took a long time for me to really digest my diagnosis, to accept the full ramifications of this disease. Eventually, it hit me like a ton of bricks, and I didn't want to leave the house. I'd go to sleep and forget I had ALS — I'd dream as healthy Anthony — but then I'd wake up to my reality, and it's not always a positive realization.
The first half of this year was, hands down, the most difficult time of my entire life. When I knew I had ALS, I started pushing myself to make memorable experiences that often went wrong. I went skydiving, despite being terrified of heights. When I jumped out of the plane, my parachute malfunctioned and we tumbled to earth; I literally almost died in a skydiving accident! They had to use an emergency parachute at the end of it. It was so crazy.
I had a trip to the hospital at least once a month. In January, I got a really severe concussion in a skateboarding accident. In February, I yawned and dislocated my jaw; it was stuck open for three hours. It was really, really rough; I just couldn't catch a break.
Even my marriage proposal couldn't happen without a hitch. The night of my proposal to my wife, we were going to take a midnight stroll to a romantic spot, and I sat on my bike, and my hand slipped off, and the handlebar went into my face. Twenty stitches and I fractured my jaw. It wasn't fun.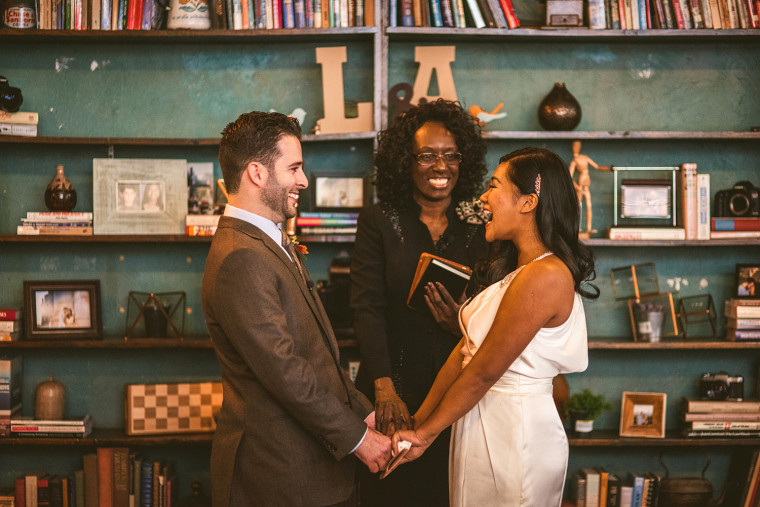 I'd never really experienced injuries like this before. I used to skateboard on handrails; now, I walk close to the edge and everything is terrifying to me. Anything that can go wrong, will go wrong. So, now, I'm starting to be super cautious. I need to learn that I have limitations now, and I don't have the strength or response time that I used to.

Right when the Ice Bucket Challenge started happening, I was in my own little place, watching Netflix, really taking in my diagnosis and being very emotional. But after I posted my Ice Bucket Challenge video, things changed completely around. I haven't been to the hospital — knock on wood — since.
Since that Ice Bucket Challenge, I've woken up with a different perspective. I honestly believe that one voice can directly make a difference. I now wake up with more purpose.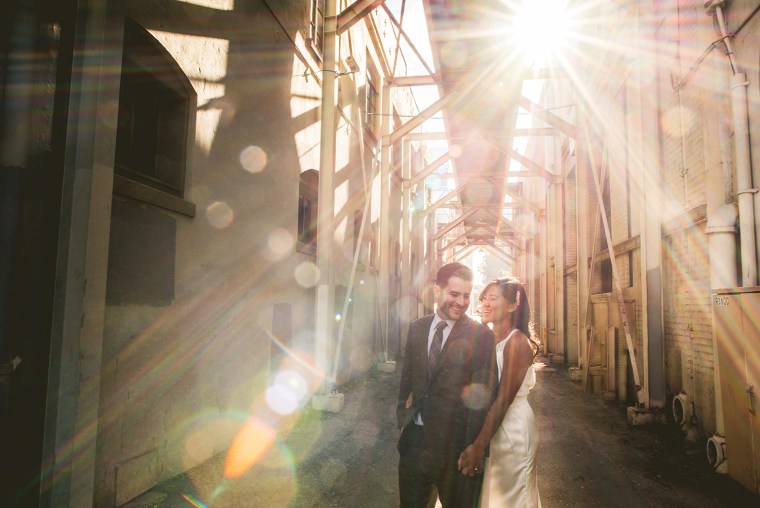 I'm so, so blessed to have found the love of my life. We got married Nov. 19 at the Back to the Grind coffee shop in Riverside, California, where we had our first date. It was so incredibly intimate. It was just insanely beautiful, and we keep on reflecting and reliving our perfect day. We're especially thankful for all the vendors who donated their time and services.
My mom was able to make it to my wedding. She was so emotional, because I think she never thought she would live to see both of her kids get married. She was healthy and very happy that day, and I'm so grateful for that.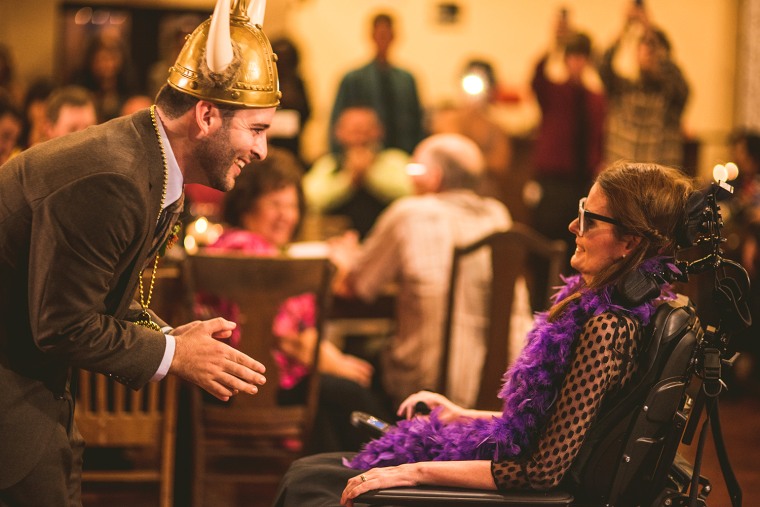 I have a few goals for the year ahead. I want to live a very beautiful, healthy, simple, fulfilling life with my wife. Maybe get a dog, hang out with family, and balance that with advocating for ALS. The Ice Bucket Challenge may have been a fad, but ALS will continue to take our loved ones from us too soon unless we do something about it. I'm so grateful for everyone's love, and I only hope we get continued support to see a cure come to fruition.
Ever since my Ice Bucket Challenge video went viral, people have been asking how to help. I created a website called ALSBucks.org, whose goal is to recruit at least 83,333 people to sign up to donate just $1 a month, which would raise $1 million annually for ALS TDI, an ALS research and drug-development program.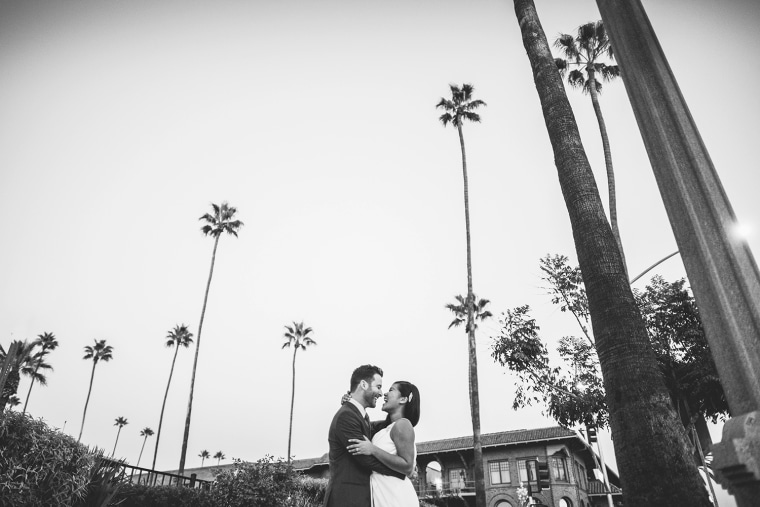 If I had one wish, it would be to fund a successful treatment for ALS to slow the progression of this disease. I want to grow old with my wife. She's my soul mate, and I love her to death. The thought that this disease can potentially make that time shorter is heartbreaking. So, I'm going to do everything in my power to change that outcome for me and everyone else who's affected by ALS.
As told to TODAY.com's Chris Serico.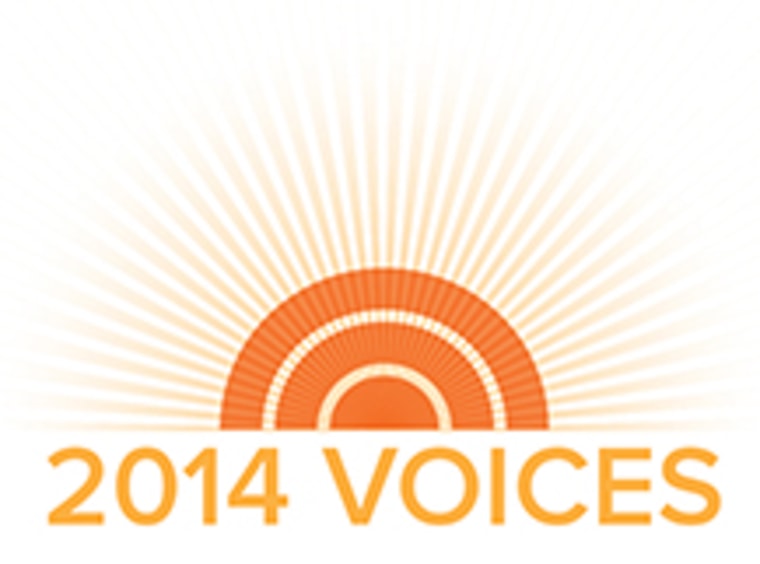 Find more of TODAY.com's voices here.
* Once obese but starving Texas girl sees a healthy future months after surgery
*Behind the music 'XMas Jammies' family on their wild year, new holiday video
*Rachel Frederickson on life after 'Biggest Loser' win: 'I found strength in this struggle'