Granted a wish by the Make-A-Wish foundation, Sylvia Yoerke decided to make another girl's dream come true.
When the 15-year-old, who has a lifelong gastrointestinal condition, was given a wish by the foundation in November 2013, she initially decided to use it to meet somebody she admired.
That somebody was a celebrity — the family didn't feel comfortable saying who — and was harder to connect with than they had anticipated.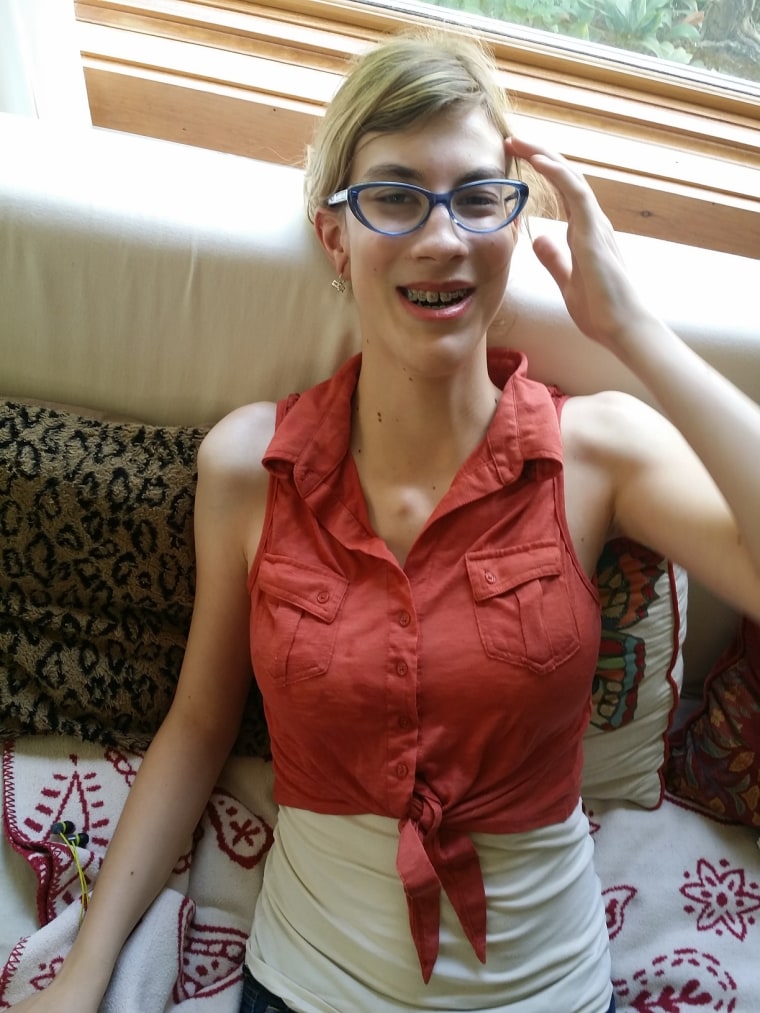 "We try to grant the very first wish for every child, but there are certain circumstances that come into play that make some wishes harder to grant than others," Jamie Sandys, national communications specialist at Make-A-Wish, told TODAY.com.
RELATED: Teen with brain disorder crowned homecoming queen after wish for 100 new friends
In September, Yoerke received the unfortunate news that wish wasn't going to work out. She started thinking about other options.
One morning, she came into the kitchen of her Kansas City home and told her mom that she'd realized something; she already had everything that she wanted.
RELATED: Paralyzed boy's wish to spend more time with family fulfilled with backyard path
So instead of using her wish for herself, she decided to give it to someone less fortunate.
"As a parent, it was really incredible to hear that she's grateful and content with everything she has in her life," Dalton told TODAY.com.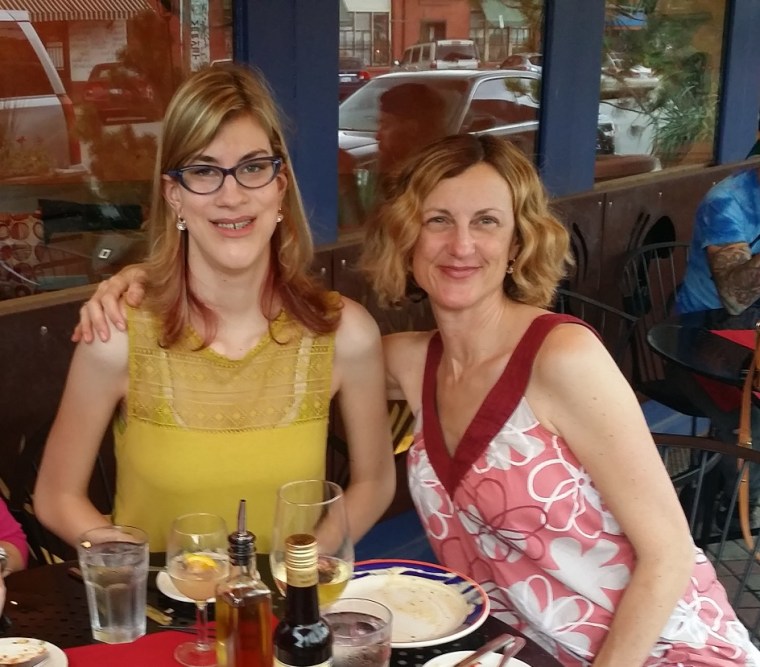 Yoerke worked with Make-A-Wish and the Midwest Foster Care and Adoption Association to find someone to pass the wish along to.
"As hard as she has it, she knows there are people out there who have it a lot worse," Dalton said. "She wanted to give it to someone who may not qualify for a wish through Make-A-Wish, but are still having a hard time."
After reviewing a couple hundred profiles, she selected a girl her age in foster care.
For the big reveal, Yoerke and the foundation's wish granters organized a scavenger hunt for the teen and her foster care family on Jan. 2 in downtown Kansas City.
The final stop on the hunt was a pizza shop, and when the group arrived, Syliva was there with her family. The wish was passed along, and two families celebrated with pizza and cake.
"It was such a joyous occasion," Dalton said. "Just two girls the same age and their families getting to know each other."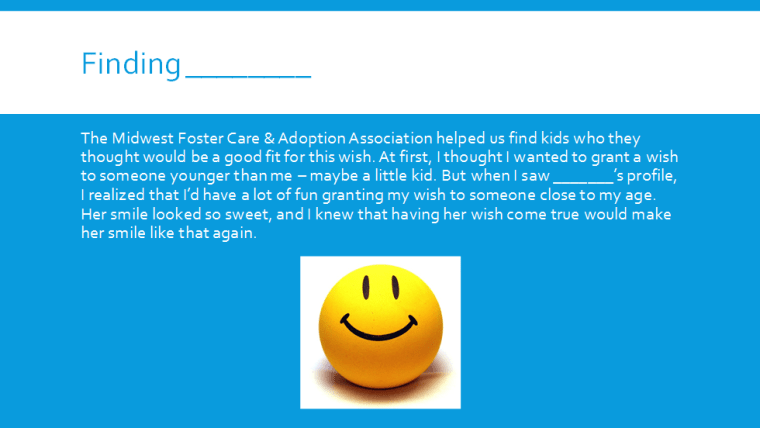 The girl, who wasn't identified because she's currently in the process of being adopted, decided to use the wish to visit Disney World this spring. It will be her first trip on a plane.
To help, Sylvia and Dalton were putting together a travel guide listing the best things to see and places to eat.
"I was so impressed by the way Sylvia handled waiting for her first wish, with patience and perseverance, and when it couldn't come to be, she showed so much grace in accepting it," Dalton said.
"But she really blew me away with her gratitude, generosity and spirit. My husband and I couldn't be prouder to call her our daughter."