For the past three years, Frank Squeo has been surprising kids battling life-threatening illnesses with dream vacations, but last week the surprise was on him. Frank walked into a kitchen filled with New York Yankees players who wanted to honor all the work he's doing through his foundation Baking Memories 4 Kids.
"It took everything to keep standing," an energetic Frank told TODAY.com. "I almost collapsed!"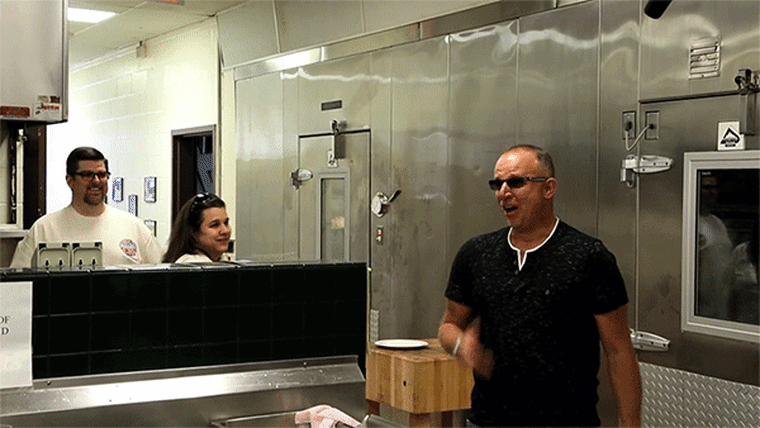 He started Baking Memories 4 Kids in 2012 as a way to give kids battling tough diseases, along with their families, a dream vacation. Between November and Christmas, volunteers make and sell chocolate chip cookies. All the proceeds go to fund week-long Florida vacations for deserving kids.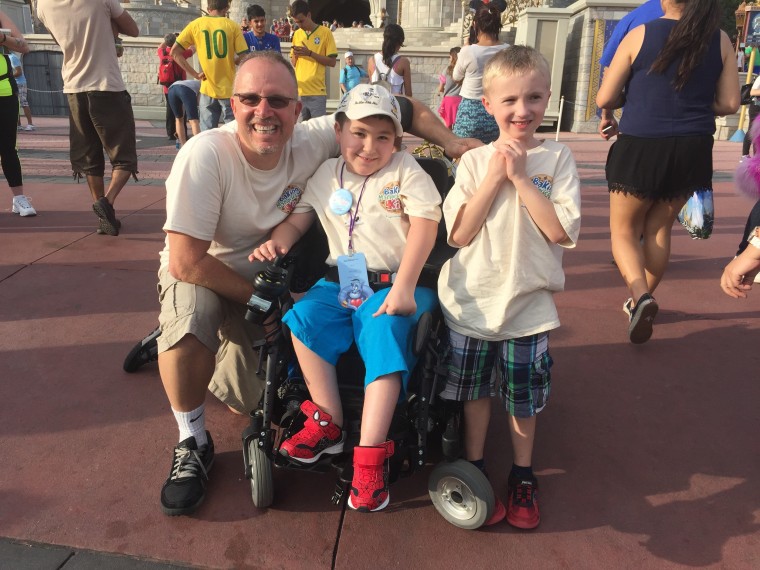 "There are no words to describe the that I feel, being about to have the honor, to spend time with families where each day is a struggle to survive," Frank said.
RELATED: Their baking dreams: Nonprofit makes and sells cookies to provide vacations for sick kids
The New York Yankees chose Frank as their final honoree during the organization's annual HOPE Week, where they shine a light on people and organizations making a difference in the community.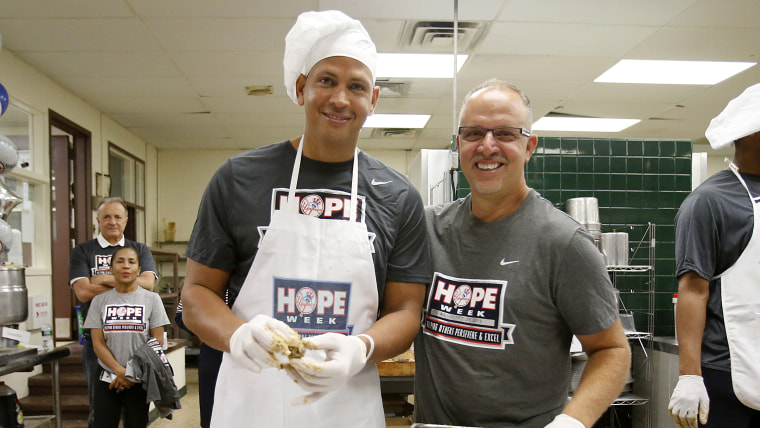 "It's really what HOPE Week is all about," Alex Rodriguez said. "He [Frank] was surprised as anyone could be and I think he's the biggest Yankees fan I've ever met."
RELATED: Yankees players, John Cena surprise son of Charleston shooting victim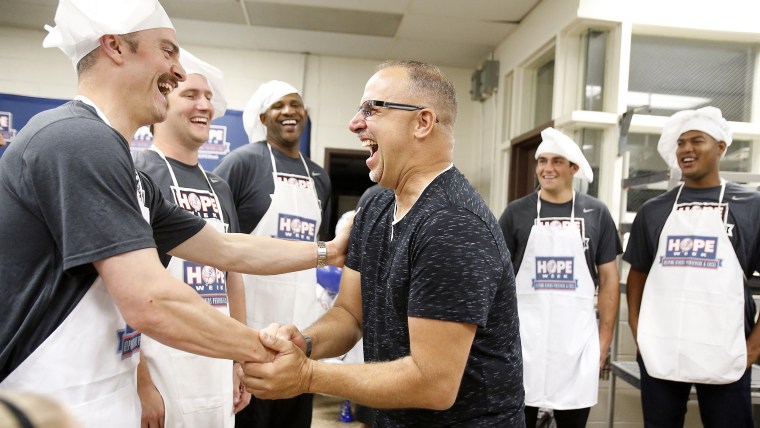 In 2007, when Frank was 47 years old, he has stage 3 testicular cancer. During his treatments, he saw kids battling life threatening illness who may never experience life beyond chemotherapy and surgery. Frank wanted to give them an opportunity to live life to the fullest and started Baking Memories 4 Kids a few years later.
RELATED: Alex Rodriguez talks legacy, suspension and Hope Week: 'It's been a humbling experience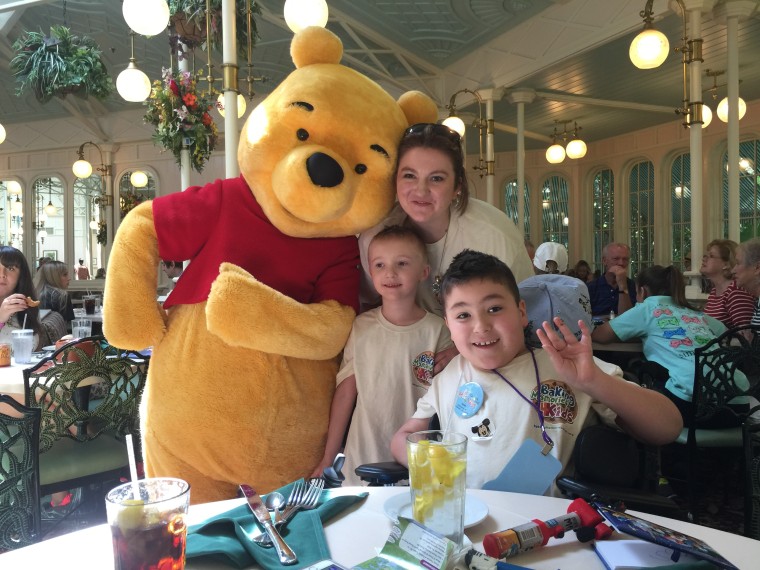 They usually don't start surprising families with vacations until November, but with the Yankees help, the 5-year-old Noah Diaz and his family from Valley Cottage, New York were in for a special treat!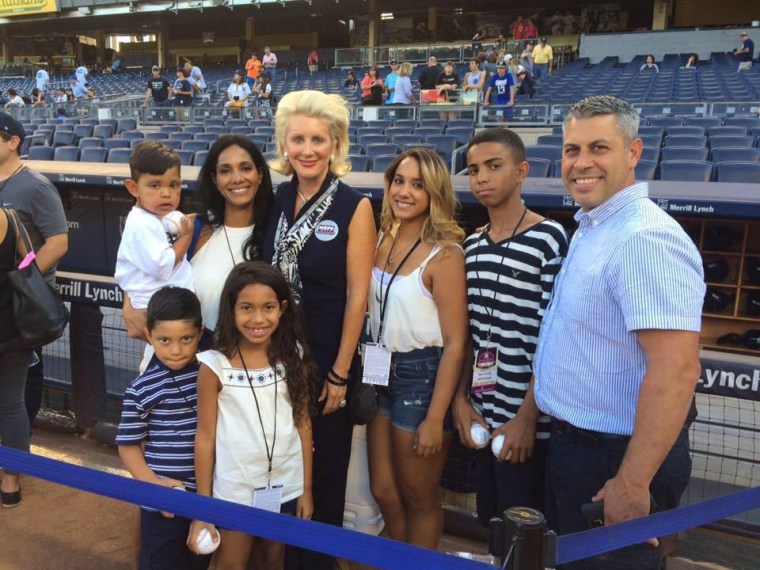 Joseph and Lissette brought Noah and their four other kids to Yankee Stadium for the royal treatment. They hung out at the Yankees dug out, attended batting practice, met some the star sluggers and even threw out the first pitch!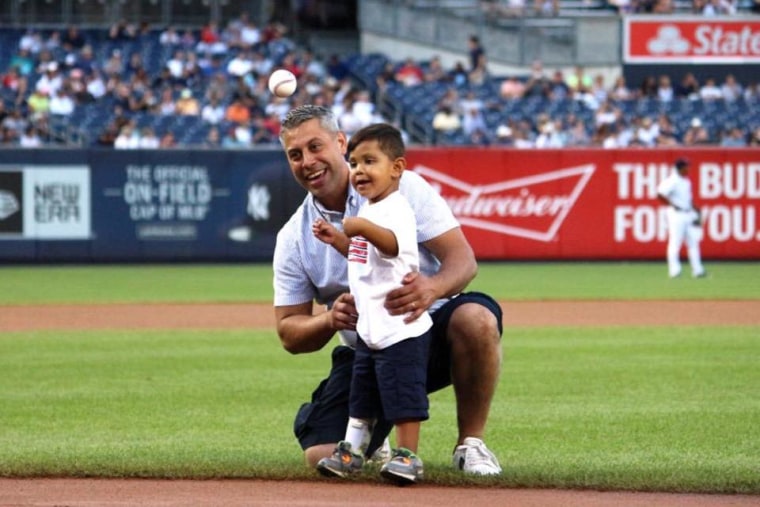 Noah was born with Hypoplastic left heart syndrome and a rare genetic syndrome that's delayed his development.
RELATED: Yankees surprise staff of movie theater that employs workers with disabilities
"He is just full of life," Joseph told TODAY.com. "He has had a few operations already. He's truly amazing."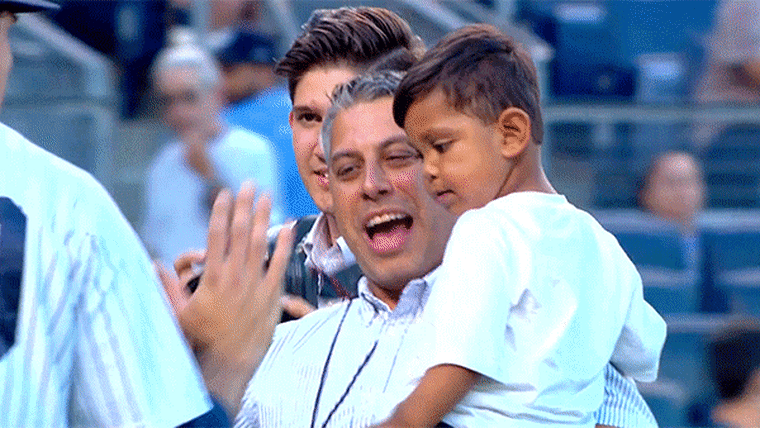 With hospital stays, surgeries and taking care of 4 other kids, the family doesn't get to vacation much.
During the pregame ceremony, Frank and the Yankees gave the Diaz family a much-deserved dream vacation!
"This experience for Noah and our family from Baking Memories 4 Kids and the Yankees are streams of joy and peace after a long storm," Lissette told TODAY.com.
Follow Hope Dealer Kyle Michael Miller on Twitter and Instagram.