/ Source: TODAY contributor
He was 60, urbane and exquisitely upholstered in tailored suits and starched shirts. She was 30 and Swedish, as in drop-dead blond gorgeous. He was the fabulously wealthy former CEO of a high-powered manufacturing firm. She was a countess.
It was a match made in rich people's heaven. But the divorce is straight from the ninth circle of relationship hell.
George David is 67 now, an older if no wiser man. Marie Douglas-David is 37, still in the prime of life and perhaps financially savvier. There is no question that both want to go their separate ways — she to a life of luxury, he to the arms of his current girlfriend. The question being debated in the democratic venue of a Hartford, Conn., family court for all the world to hear with voyeuristic delight is who gets how much.
$99 million, please
The couple had agreed to separate in 2007, their marriage irreparably broken. He said that she was bossy and imperious (imagine that from a countess) and even tried to force sex upon him. She said that he, the longtime CEO of United Technologies, was often off canoodling with one Wendy Touton, whom he admits lavishing with gifts — including a $13,000 fur and a $10,000 pair of Manolo Blahnik shoes.
In 2005, three years after their wedding, Marie Douglas-David signed a postnuptial agreement giving her $43 million in stock, hedge fund shares, jewelry, and properties in Sweden worth $4 million. But she says that because the couple reconciled for six months after they broke up, the agreement is void. And besides, she says, the postnup shouldn't apply anyway because she was deceived into signing it.
David is worth a reported $300 million, and, as Peter Alexander of NBC News reported Wednesday for TODAY, Douglas-David wants $99 million of that. Nothing else, she maintains, can support her in the style to which living as David's wife has accustomed her.
Douglas-David's needs are not simple. She ticked off her expenses for the court: $53,000 a week just to pay the bills, which include $8,000 for travel, $4,000-plus for clothing, $1,500 for restaurants, $1,000 to keep her hair perfect and her skin glowing, $600 for flowers to make the Park Avenue penthouse worth walking into.
David's unwillingness to pay is evidenced by his willingness to take the stand in Hartford in front of the unwashed world and talk about what some would consider the embarrassing details of his life.
R.I.P. wedded blissStill, he did that for the fifth time Tuesday, testifying that his marriage was "dead" long before he became heavily involved with another woman. "We had no relationship. This marriage was dead," David testified. David, who until last year was the chief executive of UTC, has appeared flustered during his past two days on the stand. Reluctantly, he has acknowledged spending thousands on gifts for a mistress, Wendy Touton of Manhattan, during a 2007 trip to London.
The gifts included the Manolo Blahniks and clothing from La Perla, an upscale lingerie and swimwear store. Also, he testified, a 2007 Christmas Day shopping trip included the purchase of the fur coat and $1,500 worth of La Mer beauty products.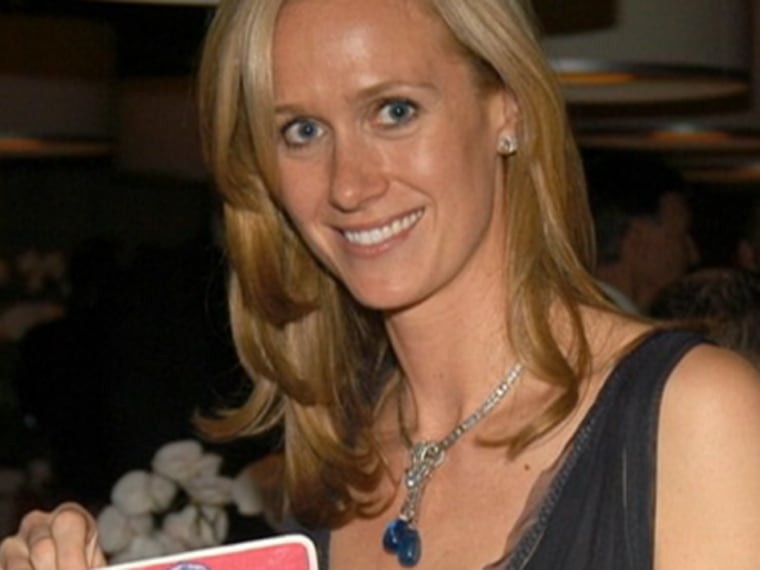 Douglas-David's legal team pointed out travel records that show David jet-setted with Touton to locations that include Argentina, Paris, Frankfurt, Sardinia and St. Tropez, France. They contend that Douglas-David was kept in the dark and tried to reconcile with her husband."He was dishonest with her on multiple levels," her lead attorney, William Beslow, said.Douglas-David sent an e-mail Nov. 11, 2007, addressed to "my pumpkin and signed "jag alskar dig," which means "I love you" in Swedish."I know you think the odds are low but I wish you would give us another chance of being happy with the very strong love and bond I still hope that we have between us. We can be an amazing couple," she wrote, a copy of the e-mail filed with the court shows.David's lead attorney, former appellate court judge Anne C. Dranginis, argued that the gift-giving and travel were irrelevant because they took place after the divorce proceedings started.
The Associated Press contributed reporting to this story.