One Valentine's Day, 6-year-old Lonnie Anderson was visiting his grandma at the diner where she worked when he noticed that every waitress had flowers and candy except her.
He asked his mom why. She replied that his grandfather never got his grandmother anything because they had eight children, and he didn't believe in presents.
"I looked up at my mother and told her my wife would never feel the way my grandma felt on that day," Anderson, now 48, told TODAY.com. "Never."
After marrying Anne Bolger-Witherspoon, 41, in August 1996, Anderson started going all out every Feb. 14, starting two months ahead but spending only the equivalent of what flowers and dinner would cost.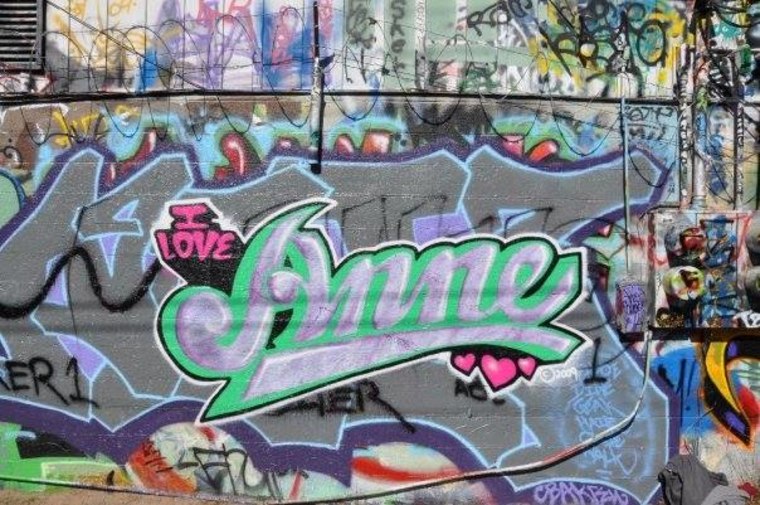 One year he set up a carousel on the front lawn of his Albuquerque, New Mexico, home. Another time he created a 30-foot sculpture of paper flowers. Then there was the time he built his wife a throne surrounded by jewels so she could feel like a queen for the day.
RELATED: Valentine's Day gifts with pricetags that won't break your heart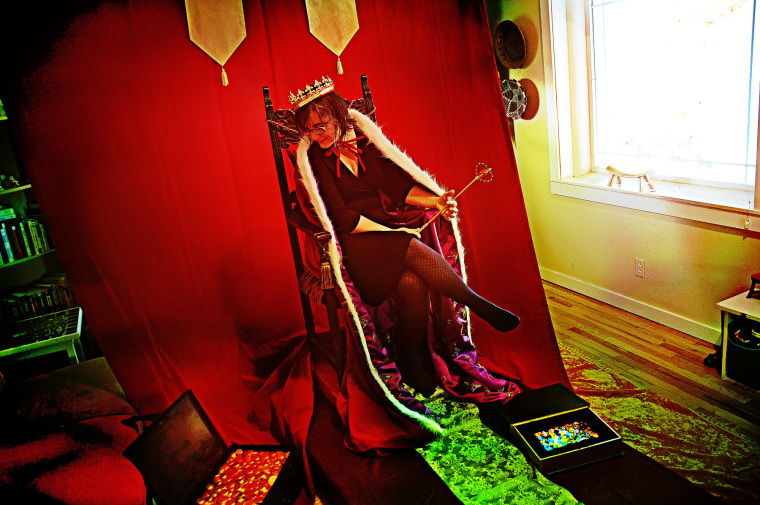 He's also turned his home into a restaurant, art gallery and garden; written and produced a love song on iTunes; screened a movie he shot of his wife's life in a real theater, and inscribed her favorite poem in small pebbles across an acre of land.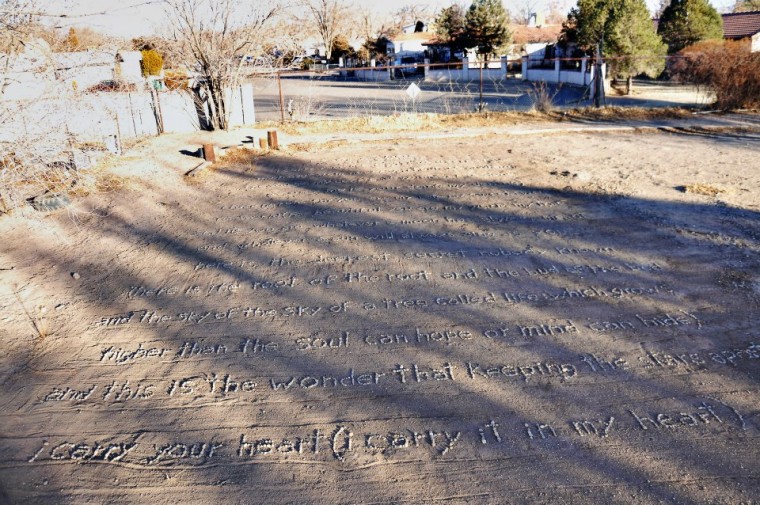 But the most elaborate idea started two years ago and is still going strong today. Anderson, who works at a nonprofit that helps at-risk youths, asked the world to help him tell his wife how much he loves her by holding up signs that say "I love Anne" all over the world. "A couple years ago, it felt like a lot of bad things were happening in the news, and Anne inspired me to spread love around the world," Anderson said.
He's had over 65 countries participate and is currently working with an astronaut to get a photo from space. His friend's brother, a Syrian refugee, contributed a photo of himself holding up the sign atop a mountain after sneaking up there with two other men in the middle of the night.
"When I asked him why he'd risk his life just for a photo, he responded saying, 'True love is the only thing I'd risk my life for,'" Anderson said.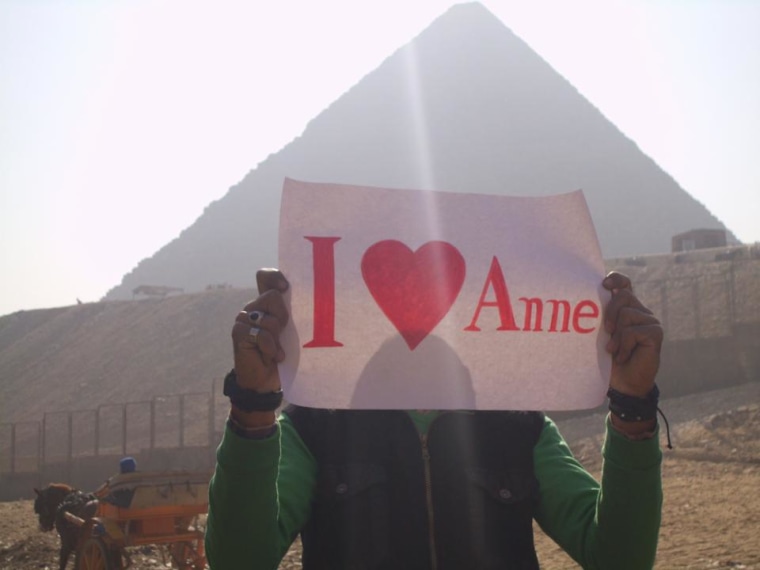 RELATED: Wedding proposal ideas: Custom-carved pumpkin pops the question
This year, after a shooting took place down the street from a building with a tall, blank wall, Anderson decided to brighten the area with a mural in the shape of a candy Sweethearts box, "I love Anne" splashed across its front.
Then he and his two daughters, Cheyenne, 8, and Hawthorne, 12, passed Sweethearts boxes out to everyone around town. On the back of the boxes they'd written phrases like "Tell someone they're beautiful," "Be brave" and "Compliment yourself."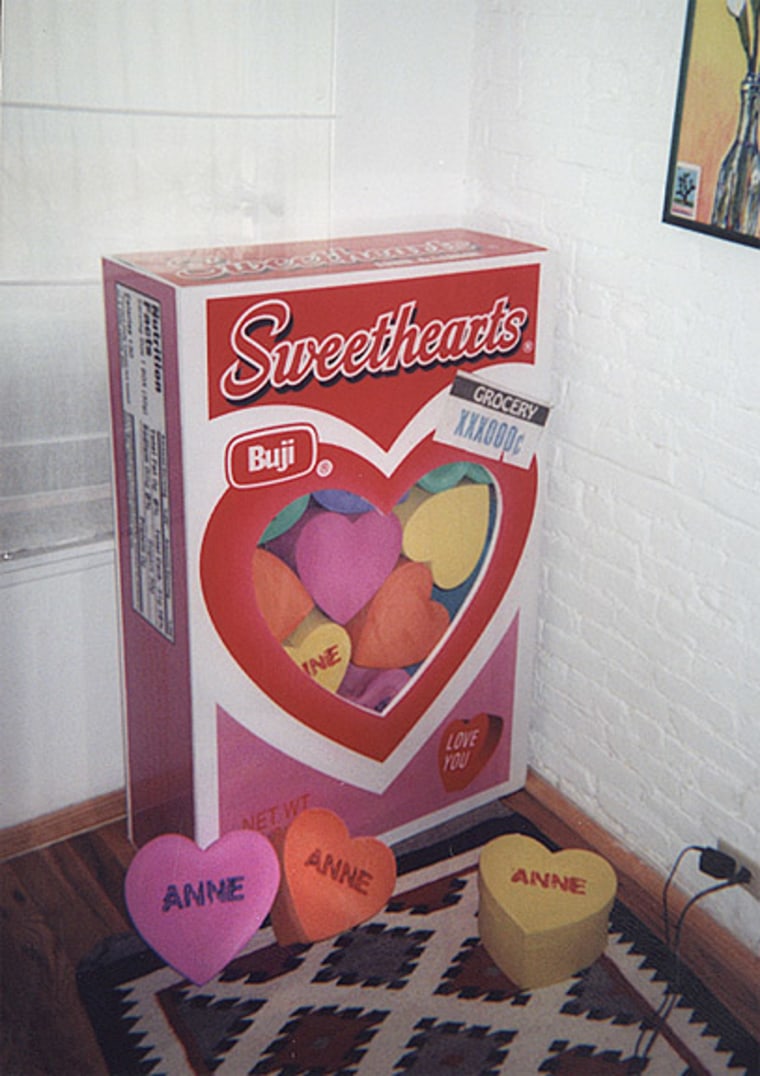 "It's been incredible to see the look on these strangers' faces when we hand them a box of candy," Anderson said. "What we're doing comes from love, and will hopefully continue bringing love to our community."