Hulk Hogan is speaking out after he was awarded $140 million by a Florida jury in a lawsuit against online media company Gawker regarding a sex tape.
"I still am not standing tall — the way I felt before,'' Hogan told Tamron Hall on TODAY Thursday. "It's been, like, this crazy, dark cloud. Every time... I see somebody, I have this crazy thought that, 'What do they think of me? What does the father think of me? Do they think a million times less than before?' It's just something that never goes away."
Hogan, 62, whose real name is Terry Bollea, was awarded $115 million in an initial verdict last week and then another $25 million in punitive damages on Monday. In his lawsuit, he alleged that Gawker violated his privacy after publishing a secretly recorded video of the ex-pro wrestler having sex with the wife of his then-best friend, Bubba Clem, better known as radio personality Bubba the Love Sponge.
"I think the public feels the same way I did,'' Hogan said. "And so I think that makes a huge statement. Is it a big enough number? Maybe not, but it should be a deterrent for anybody else who ever tries to do anything like this, not to do it, that you will be held accountable."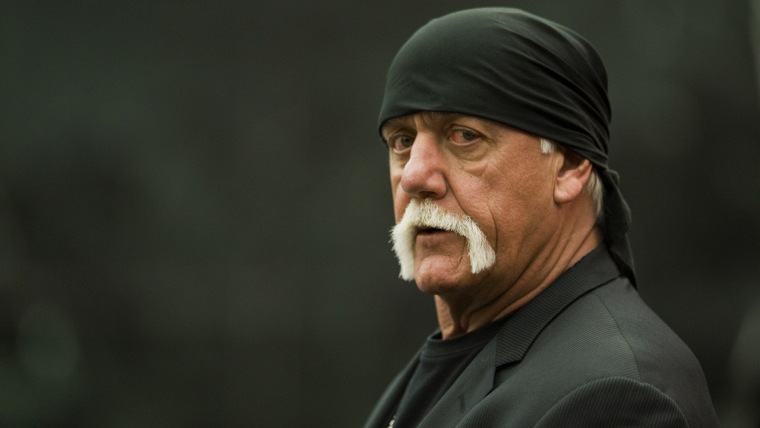 Among its many defenses, Gawker said that that "publishing of the video is protected by the First Amendment because it's related to a matter of public concern, meaning it was 'newsworthy.''' Nick Denton, the founder of Gawker, has said the company will appeal the verdicts and is confident it will win.
Gawker says the jury deserved to know that a key witness told the FBI that Hogan "knew he was making a sex tape" and that Hogan had sent text messages that undermined his case. And they say they are confident they will win the appeal. "Key evidence and the most important witness (Bubba Clem) were both improperly withheld from the jury,'' Denton said in a statement to TODAY.
Gawker has also claimed that Hogan initially filed the lawsuit to prevent the publication of another video that allegedly involves him using racist language, including the "N" word. World Wrestling Entertainment (WWE) severed all ties with Hogan in the wake of that disclosure.
"The use of the 'N' word goes along with that day when I bottomed out,'' Hogan said. "People that know me know I'm not a racist. Some of my best friends are Afro-American.
"It's just a horrible mistake. It should not have been used ever. I should have never used it in the privacy of my friend's home. And for that, I'll be eternally sorry. That's not who I am. I am not a racist."
Hogan claims he has only seen about a minute of the video footage, and it was only to identify that it was him. With the ruling in his favor, he now hopes to move forward and regain any fans he alienated.
"Underneath all this emotion and being so tired — I haven't slept for about a month — I feel very victorious,'' he said. "I feel that all those people that know me, all the WWE fans, everybody, personal friends, just everybody that knows me knows who I am. But for those who don't, I'm gonna fight to win them back one day at a time, and there's nothing else I can do except be honest."
Follow TODAY.com writer Scott Stump on Twitter.