Fires continue to rage all across California in blazes that have so far killed 31 while displacing hundreds of thousands more, and several organizations have put out a call for help.
While fires are raging all round the state, the two largest at this time are the Camp Fire north of Sacramento, which has claimed at least 29 lives and is considered the most destructive fire in state history; and the Southern California Woolsey Fire near Los Angeles, which has killed two and required the evacuation of over 250,000.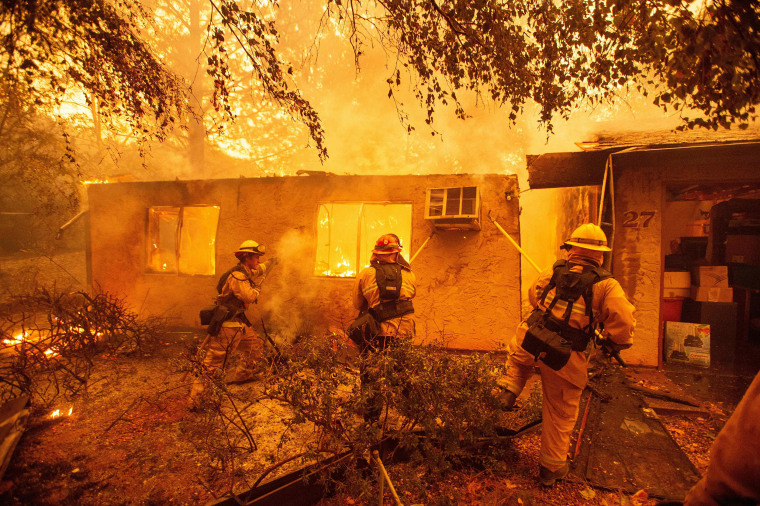 Meanwhile, other fires continue their destruction as far north as the Oregon border and as far south as just outside San Diego.
Money is the preferred way to support, say those on the ground.
"During a natural disaster with constant images of destruction on television and social media, public reaction is to want to help, and we are so grateful for that support,'' sheriff's Chief Maria Gutierrez, who is also director of the Los Angeles County Emergency Operations Center, told NBC Los Angeles. "The easiest and most effective way to get support to those who need it most is to donate to organizations offering direct assistance."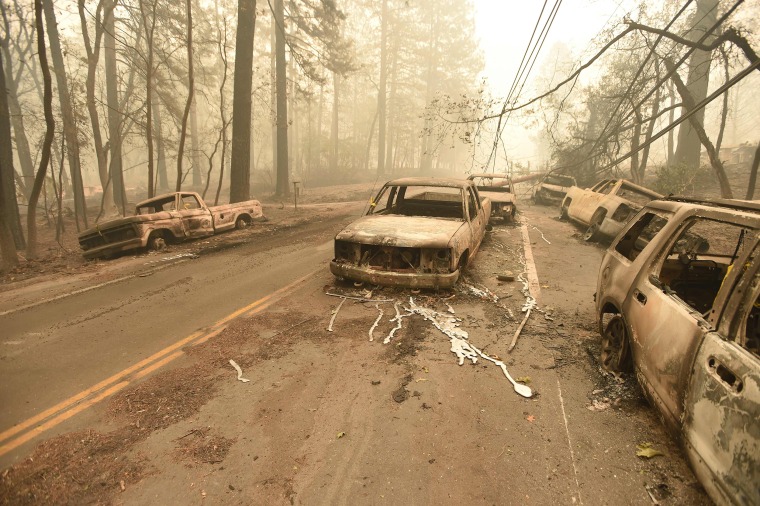 Here are some charities accepting donations for victims of the California wildfires:
The American Red Cross is on the ground in California, hosting temporary emergency shelters and food sites across the state. Donations can be made to the American Red Cross Disaster Relief via www.redcross.org or by texting REDCROSS to 90999 to make a $10 donation.
Donors can specifically request their money go toward California relief efforts by writing the specific disaster name in the memo line of a check made out to the organization.
The Los Angeles Fire Department Foundation supports the first responders fighting on the front lines of the wildfires. They are currently requesting donations to put toward hydration backpacks for the firefighters and other supplies. Go directly here to give.
The CCF Wildfire Relief Fund supports immediate recovery efforts for major California wildfires, as well as long-term preparedness efforts. Go here.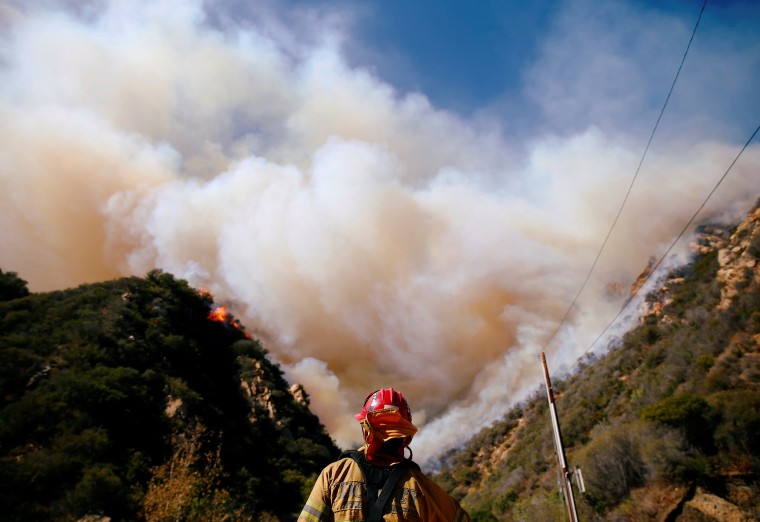 The Salvation Army has set up two separate funds for the Northern and Southern California fires, even as the organization's own camps are being burned. For Northern California, go here and for Southern California go here.
The United Way of Greater Los Angeles is partnering with United Way of Ventura County to collect donations for its Disaster Relief Fund. You can text "UWVC" to 41444 to donate, or go here. To donate to Ventura County specifically, go here.
The California Fire Foundation provides support to surviving families of fallen firefighters, firefighters and the communities they serve. You can make a tax-deductible donation here.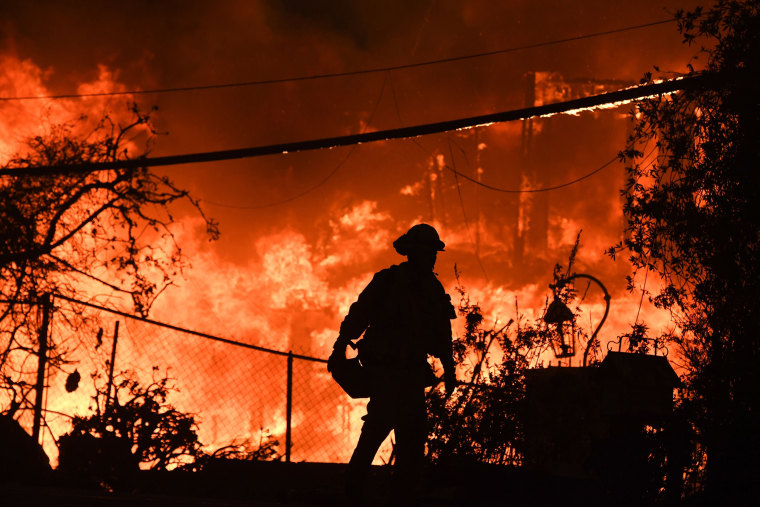 The Los Angeles County Animal Care Foundation seeks donations at lacountyanimals.org to assist with feeding, sheltering and providing medical care for displaced pets and other animals including horses. They're also looking for residents to foster animals to help free up shelters; more information on fostering can be found here.