Here comes the bride — and her parents!
Meghan Markle's father will walk his daughter down the aisle on May 19, moments after she arrives with her mother at Windsor Castle to marry Prince Harry, Kensington Palace announced Friday.
"Ms. Markle is delighted to have her parents by her side on this important and happy occasion," the palace said in a statement.
Thomas Markle and Doria Ragland, who divorced when their daughter was a child, will arrive in England "in the week of the wedding" so they can have time to meet privately with members of the royal family, including Queen Elizabeth and Prince Philip.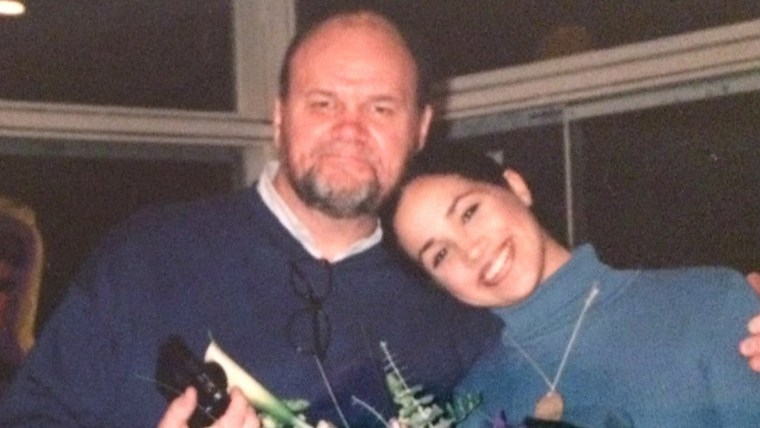 They also will meet Markle's future father-in-law, Prince Charles, and Harry's brother, Prince William, and his wife, Catherine, Duchess of Cambridge.
The details about Markle's parents were among the few provided by the palace provided about who has been invited to the ceremony, which will be held in Windsor's St. George Chapel.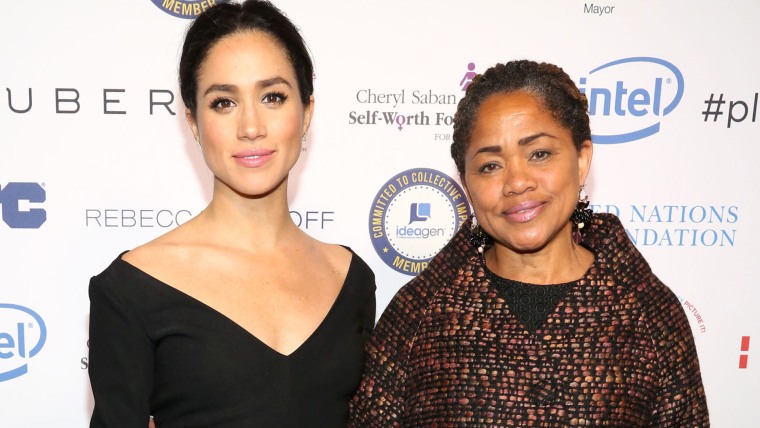 In addition to Markle's parents, all of the siblings of Princess Diana, Harry's late mother, will be in attendance, the palace said. Diana's sister, Lady Jane Fellowes, will give a reading during the ceremony.
"Prince Harry and Ms. Markle both feel honored that Lady Jane will be representing her family and helping to celebrate the memory of the late princess on the wedding day," the statement read.
The bride will not have a maid of honor, a very common tradition in American weddings, because she didn't want to choose among her tight circle of friends, according to a palace spokesman.
Details about other members of the wedding party were not revealed, although last week, the palace announced that William will serve as his brother's best man.
It's expected that William's two older children, 4-year-old Prince George and 3-year-old Princess Charlotte, will serve as a page boy and bridesmaid. The two young royals had practice at the wedding of their aunt, Pippa Middleton, and nearly stole the show at the event.
About 600 guests have been invited to Harry's wedding to his American bride. But the couple also plan to open up the Windsor Castle grounds to some local school children, charity workers and select individuals chosen by local leaders throughout the United Kingdom.
The palace said the couple will stop to acknowledge the crowd immediately after their wedding ceremony.
"The couple are delighted that these people who will be such an important part of their official work in the years to come will be the first people they see after their wedding," the statement read.