Kerron Clement fell in love with running as a pre-teen while growing up in a small town in Trinidad. The four-time World Champion — who's currently rehabbing and training with the goal to compete in the upcoming Olympic Trials in June — says running felt like an escape and brought him joy. But by the age of 11, he says he knew he was gay, but he was "afraid" of what that might mean for a kid growing up in the Caribbean with a very religious mother.
"I didn't know of any other gay people growing up," Clement told TODAY. "I didn't know of any gay people in my community. I didn't know of any one on TV. But I knew that I felt different inside and that those feelings weren't the same as other boys, so I was afraid and kept it to myself."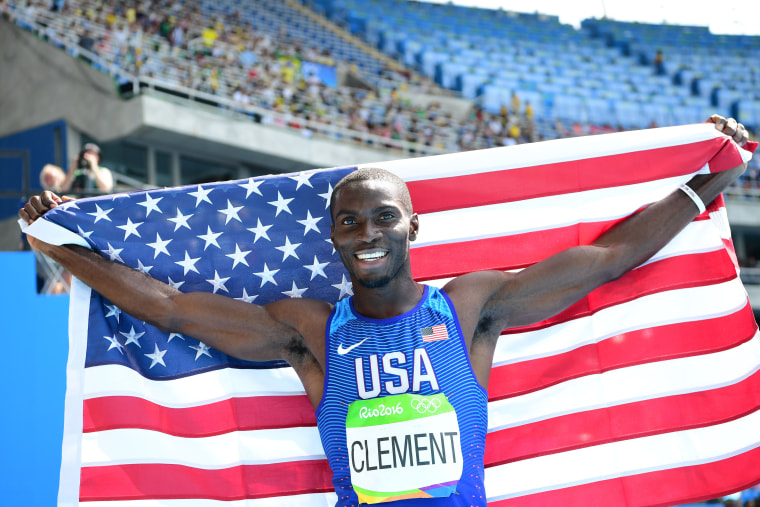 At the age of 13, Clement and his family moved to La Porte, Texas and his running hobby quickly put him on a fast track to becoming an eventual record-breaking Olympian with a made-for-a-movie storyline.
Clement and a friend came across a hurdle and his friend challenged him to jump it. Clement cleared the hurdle with impeccable technique and he caught the eye of the high school track and field coach. After winning several track and field honors in high school, Clement attended the University of Florida on an athletic scholarship. He won the NCAA outdoor championship in the 400-meter hurdles two years in a row, the gold medal in the 400-meter hurdles in championship record time at the World Junior Championship, and he held the indoor world record in the 400-meter sprint, having broken Olympian Michael Johnson's mark, in 2005.
Though he was a record-breaking star on the field, Clement said he felt alone in his daily life and turned to music to process his feelings.
"I listened to a lot of Mariah Carey," the 35-year-old said. "I related a lot to the lyrics on her 'Butterfly' album, particularly a song called 'Outside' that's about not fitting in. I would listen to it nonstop. I know for her she was singing about her biracial identity, but I related it to how I felt about my sexuality."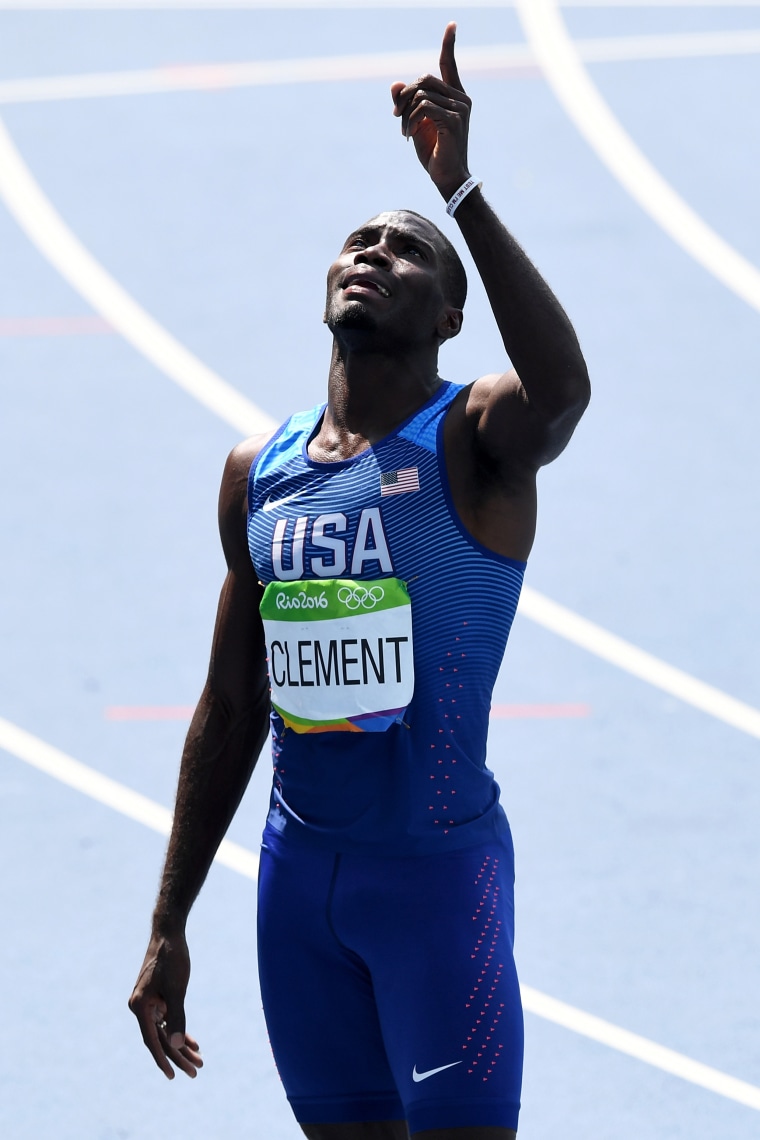 In addition to helping him cope with sadness, Clement says music helped him tune out heckling and teasing from fans at his meets. Eventually he said he used their homophobic slurs as fuel to energize and motivate him on the track.
"Sometimes at races I would hear someone yell anti-gay words and slurs at me," he recalled. "But their words made me a stronger athlete. I wanted to show them their words didn't affect me. I wanted to prove it to them. That motivation pushed me to perform my best and win records."
Clement's athletic prowess has brought him tremendous success. He's a four-time World Champion and three-time Olympian having won a gold medal with the 4x400 meter team, a silver medal in the 400-meter hurdles at the 2008 Games in Beijing, and another gold medal in the 400-meter hurdles in Rio in 2016.
And his striking looks have even brought him modeling opportunities including an appearance in Beyonce's "Run the World (Girls)" music video in 2011.
"That motivation pushed me to perform my best and win records."
kerron clement
But Clement said he still felt "an emptiness" inside because he couldn't fully be himself.
Clement credits a best friend for helping him navigate bullying and teasing in college, but he says it was an experience with a romantic partner in his 30s that made him finally want to tell his story.
"I was in public, on a date with a man I was seeing, and when he tried to hold my hand, I pulled away," Clement remembered. "This was a moment where I really needed to be myself and because I was uncomfortable with myself, I was hurting the person I wanted to be with. I thought to myself 'how could I love somebody if I didn't love myself?' That experience finally made me want to tell my story. I was tired of loving in the dark."
So, on Oct. 11, 2019, National Coming Out Day, he told his story at a Nike event at Los Angeles City College to unveil a new rainbow-colored track.
"It was like a covering was removed from my eyes," Clement said of sharing his story, what he prefers to call it instead of coming out. "I felt I could see clearly for the first time. And I felt the black hole in my heart filling up. I always felt like something was missing and I felt truly happy."
Though Clement made headlines as he is believed to be the first U.S. Olympic male track and field athlete to come out while actively competing, received encouraging messages from celebrities including Anderson Cooper and Sam Smith, and young, LGBTQ athletes reached out to thank him for his visibility, the Olympian says it took some time for his mother to come around.
"My mother has very strong beliefs, so I had to break it down to her," he said. "I told her 'I am the same person. I just love differently, and if my life was such a sin, why does God keep blessing me?' She eventually came around."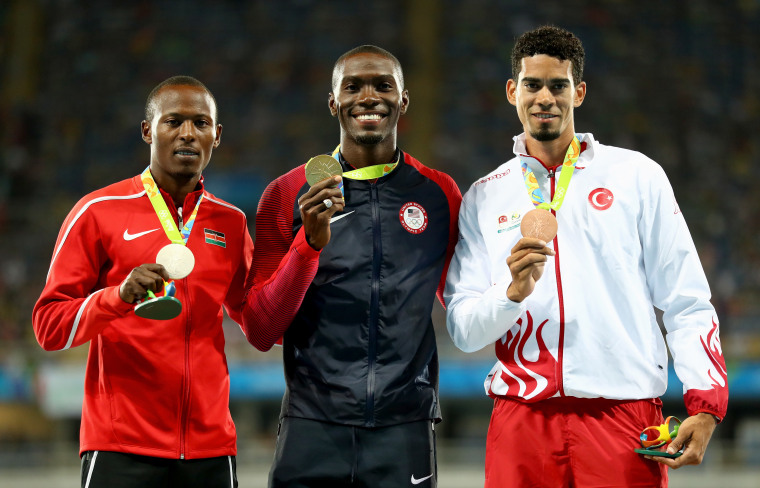 Clement hopes being open about his story inspires any person who is struggling with being their true self — especially young boys.
"Many people think of being gay as being less than a man and I hope telling my story will bring a different view," Clement said. "Being a man is about taking care of yourself, taking care of your responsibilities, being goal-oriented, being a good person. I hope telling my story will change someone's life for the better and let them know their sexuality doesn't make them less of a person, less capable of succeeding and less deserving of love."
This LGBTQ Pride Month 2021, TODAY is highlighting the LGBTQ trailblazers in pop culture who paved the way, along with the trendsetters of today who are making a name for themselves. By examining their experiences individually, we see how all of their stories are tied to one another in a timeline of queer history that takes us from where we were to where we stand today.