/ Source: TODAY contributor
Early reports that nearly 100 animals died in a flooded pet store have prompted a torrent of outrage from animal lovers, a war of words between Petco officials and a local mayor, and a police investigation.
Police will probe the reported deaths of animals trapped inside a Johnson City, N.Y., Petco store inundated by Susquehanna River floodwaters from the remnants of Tropical Storm Lee, Mayor Dennis Hannon told TODAY.com. The actual number of animal deaths is unclear.
"It's a misdemeanor under New York state law that if someone is aware of an impending danger to animals and they fail to take appropriate action or directly do something to injure an animal, they can be in violation of the law," Hannon said. "Whether we're going to end up charging anyone is too early to say, but we will be conducting an investigation in conjunction with the district attorney's office."
One of the facts the investigation might uncover is just how many animals perished. The initial statement from the Petco corporate office in San Diego indicated that it was close to 100. However, an anonymous author on the official Facebook page for the Johnson City location disputed that. Calls to the store seeking comment were not answered.
4 feet of water
A meeting will take place later this week between Hannon and Petco CEO Jim Myers, who published a statement on the Petco blog Sunday in response to nearly 1,500 comments from distraught and irate animal lovers. Myers wrote that an employee checked on the store shortly before midnight on Wednesday, Sept. 7, and there was no issue, but by Thursday morning there was 4 feet of water in the store that prevented anyone from entering safely.
The flood warnings were disseminated to the media beginning at 9 a.m. on Wednesday, and a state of emergency was declared in Johnson City that afternoon, Hannon said. The store housed reptiles, birds, fish, and other animals. When employees were finally able to get into the store on Friday, they were able to save more than 100 animals and transport them to nearby Petco locations.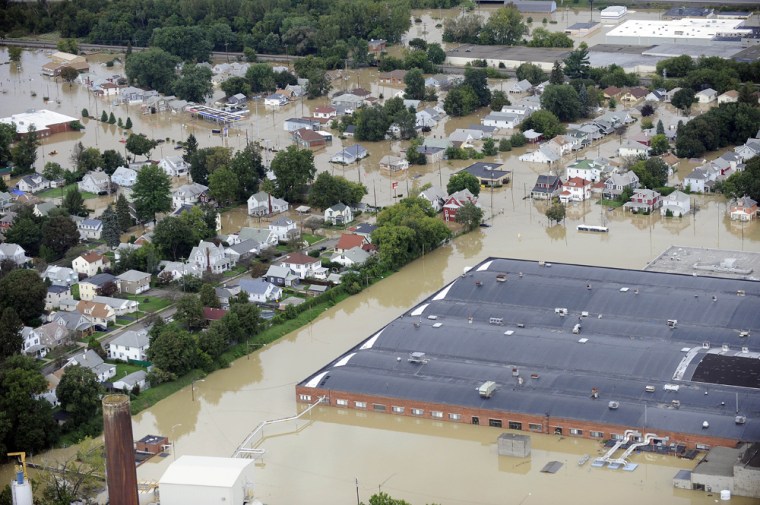 On the Johnson City Petco Facebook page, an anonymous writer posted: "Due to the current events, I will take this opportunity to clarify some rumors. First, the animals have been rescued. The store was not evacuated, but the animals were moved to safety. There was some loss of fish from the lowest level of tanks. But everything else, including the crickets were rescued. (Local television station) WBNG got it wrong as usual and whoever they spoke to on the corperate (sic) level was wrong."
War of wordsPrior to Petco CEO Myers' statement on the Petco blog on Sunday, an earlier post on the site by a different Petco official drew Mayor Hannon's ire when it insinuated that the flooding was caused by a backup in the municipality's sewage/drainage system and not the floodwaters from the overflowing Susquehanna River. The post also indicated that the company was not properly warned about the impending flood.
"We are heartbroken over this tragedy," Marcie Whichard, vice president of animal care and education for Petco, wrote in that post, which has subsequently been taken down. "We want to stress that this was not carelessness on our associates' behalf, but a communications lapse from the city to the store in evacuations orders.
"We are investigating why we did not receive those evacuation orders from the city if this area was known to flood in the past," Whichard wrote in the deleted post. "Had we been aware of potential flooding, we would have removed all of the animals from the store as we do in all other locations."
In rebuttal, Hannon said: "The media was inundated with information starting on Wednesday morning, so any assertion they didn't know a flood was coming is not realistic."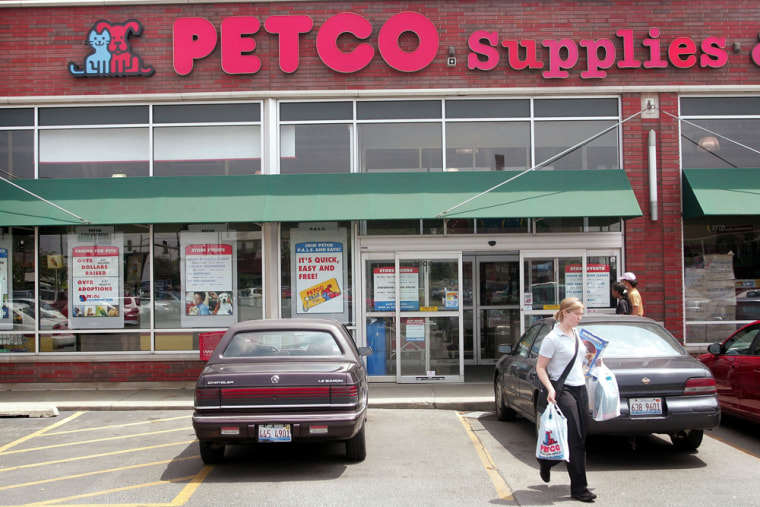 Had it been a malfunction of the sewage/drainage system, the flooding would have only amounted to a couple inches of water rather than the several feet that overwhelmed the store and caused the death of the animals, according to Hannon.
"Petco's initial statement blaming this on the backup of sewers is ridiculous," Hannon said. "It's absolutely absurd. The store had water up over the entrance doors, and the plaza where it's located was inundated with floodwaters."
The blog post by Myers makes no reference to any issues with Johnson City's sewage/drainage system or the location not being properly warned.
"We work hard to do the best for the animals in our care and have evacuated animals from other locations when in harm's way many times in the past," Myers wrote. "We will study events surrounding this occurrence and take additional steps to ensure that nothing like this can happen again.
"We apologize to the members of the Johnson City community and look forward to serving you better in the future. We realize the emotional burden this loss placed on your community and are equally saddened by it in our own community."
"Petco leaders continue to gather more information about the events in Johnson City, and we intend to meet with city officials there later this week," a company spokeswoman said.
"From what I'm hearing, the statements keep changing and have been since this began to unfold," Hannon told TODAY.com. "We're in the middle of a disaster right now, so I haven't had the opportunity to keep up with all of their statements. Whether there were five animals that died or 105, it's a tragedy. I think it's outrageous that those animals were not evacuated, and I hope that Petco learns from this."
Hannon told TODAY.com he did not know exactly when he will meet with Myers, who indicated in his blog post that he is "actively involved in understanding the circumstances surrounding this unfortunate tragedy." Meanwhile, Hannon said he is busy is trying to deal with a municipality ravaged by flooding.
"This situation at Petco is an offshoot that has popped up while we're dealing with this horrible devastation in the community," Hannon said.