Want to get trendy? Go back to the last century!
Yes, some of spring's hottest looks rely on retro twists incorporating styles from various parts of the 20th Century. Read along and we'll reveal the secret fashionista tips and tricks that turn vintage looks into va-va-va-voom style. Best of all, some of these classic pieces might be stashed away in your closet, so what are you waiting for? Start your spring cleaning now. It's all here in the latest edition of our weekly fashion update.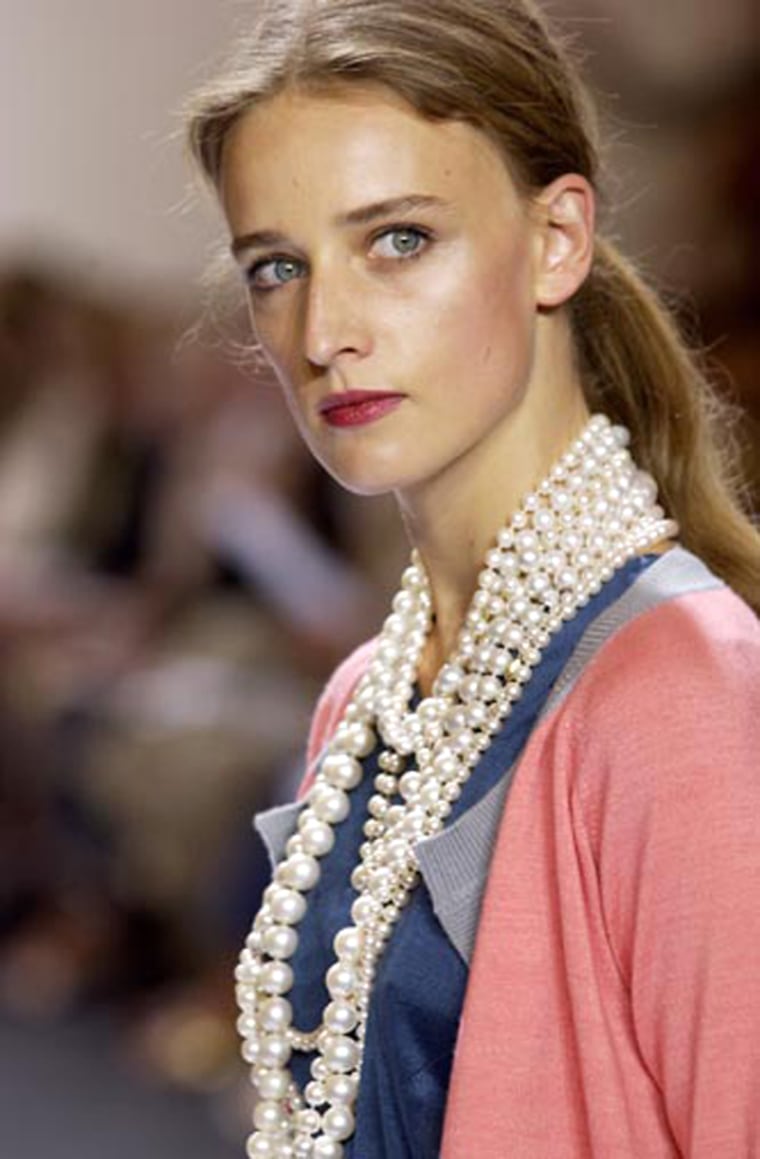 Pearls, pearls, pearls
Why limit yourself to one strand of pearls when you can wear … ten? To take your look from demure to dramatic, layer on the pearls! This sassy secret has worked wonders since the beginning of time (or at least since the beginning of jeweled adornment). Visualize one pearl strand on the world's most expensive dress and you think, "Queen Mother."  Replace that image with a cascade of pearl strands swinging over your simple black sheath or last year's sweater set and suddenly you're channeling your inner '20s flapper. So, go bravely into your jewelry box and mix different sizes and lengths with reckless abandon (though keeping your pearls close in color produces the best effect).
Multiple strands of pearls work for both day and evening. They look best with simple crew or V-necklines, although the adventurous may layer them flirtatiously in an unbuttoned neckline of a blouse or shirt. Keep things modern with simple, natural hair and makeup and limit your use of other (competing) accessories – except for great shoes, of course!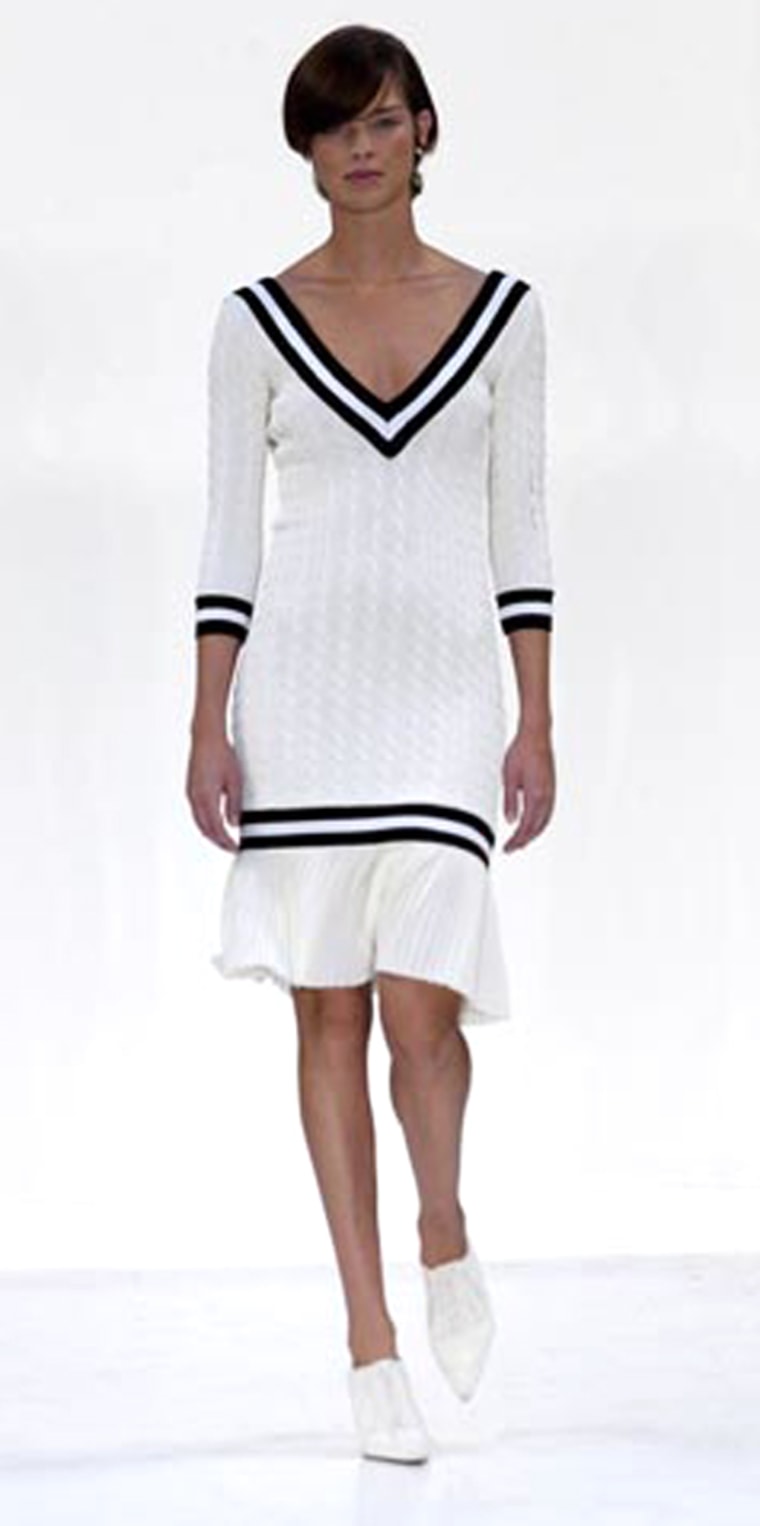 The varsity sweater looks trendiest when paired with a pleated or solid-colored, flirty knee-length skirt or wide-legged trousers (a la Zelda Fitzgerald).  If your sweater is bright and bold, stick with a skirt in a neutral such as black or white. Add interest by layering an unbuttoned (to the deep V-neck) white-plus-bright striped shirt.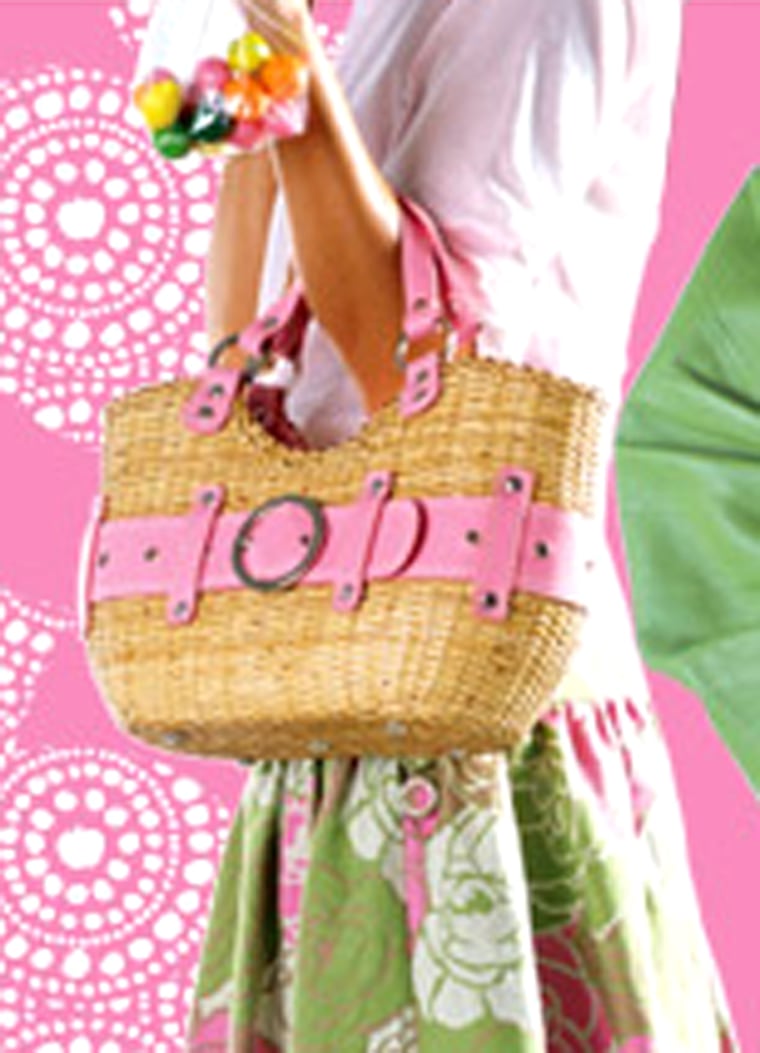 This is your new spring-into-summer handbag and will work with almost everything you own! It looks great with vintage-inspired sheaths and sundresses, but works equally well with khakis and a button-down shirt. Want another sassy vintage touch? Tie a printed scarf onto the handle.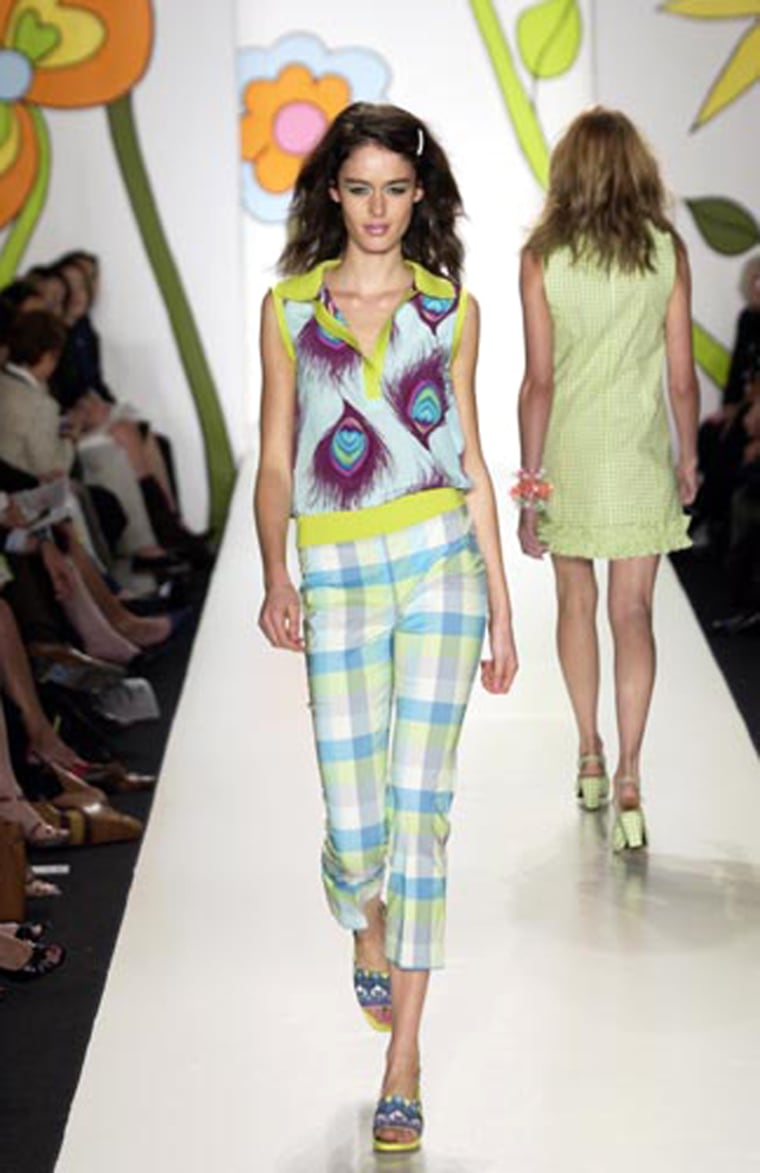 A capri pant with some stretch in it will give you the best fit. They can be dressed up with a shorter jacket (to keep it all in proportion) or dressed down with a tank, halter top or sweater. The ballet flat is the classic partner for the capri, but wedges and heeled sandals are a great option, too.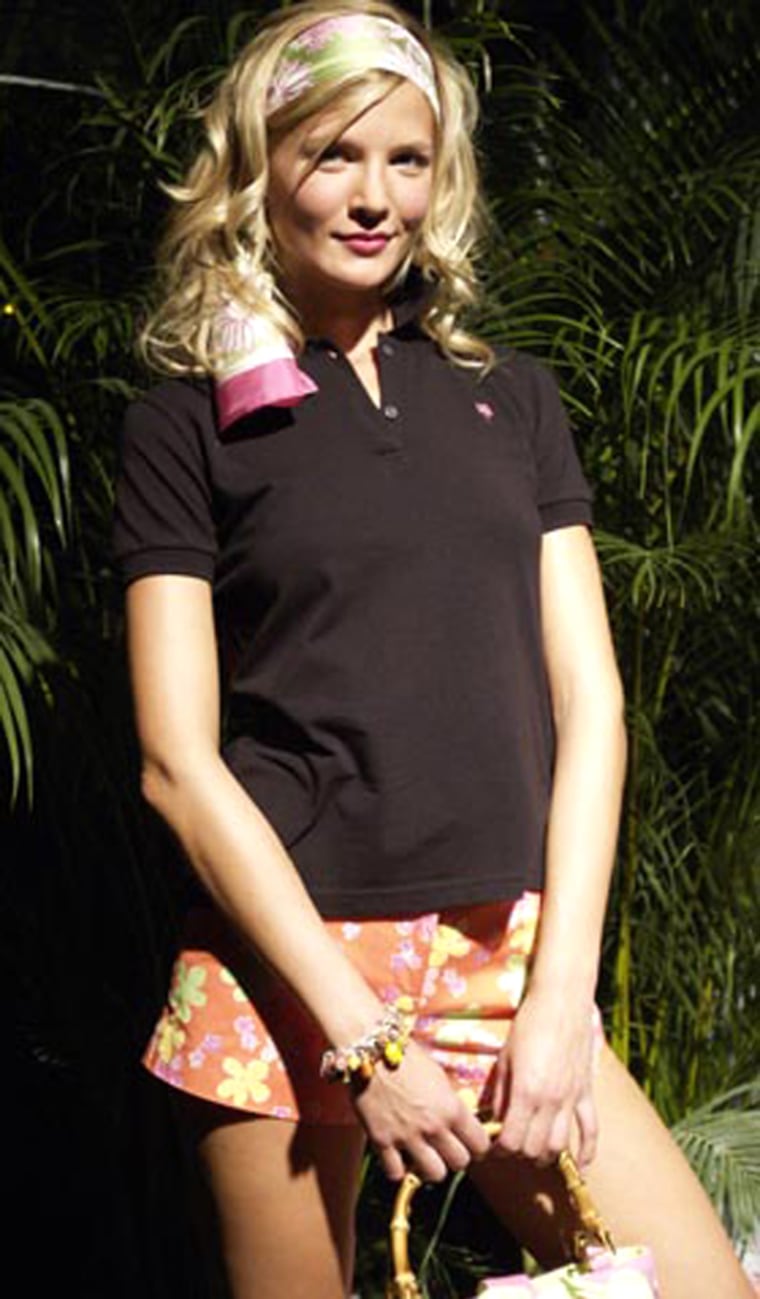 As a head wrap, the scarf can be worn kerchief-style (think Grace Kelly), folded and tied as a headband or wrapped around a ponytail. Other options? Tie your scarf loosely folded at the neck of a blouse or dress (anything more "finished" looks too fussy right now). The scarf also works as a belt with your favorite jeans or khakis or softly sashed around the handle of your favorite handbag.
Judy Gordon is a New York-based style consultant and the "Today" show's style editor. She has been covering the fashion and beauty beat for the past decade. To learn more, you can visit her Web site, TheTrendReport.com, which highlights style trends in America.
firstVIEW is the primary supplier of photos to Fashion Friday. Go to for the latest pictures from top fashion shows around the world, including New York, Los Angeles, London, Paris, Milan, Brazil, New Zealand, South Korea and more.