Not together for Valentine's Day? Looking to Skype with a loved one stationed overseas or perhaps in another city?
What can you do to look great on your webcam? I consulted with Michael Fazio at Abigail Michaels Concierge and author of "Concierge Confidential," to find out how he preps his clients and stages their residences for video chats. Here are his top tips:
Choose a plain backdrop. Pick a blank wall or drapery for a warm textured look. A bookcase, a desk with stacks of papers or anything else that looks busy will draw the eye away from you.
Put a light behind your webcam. Place a bright light behind your webcam that casts an even light over your face.
Don't use candles. While candles may be romantic, they cast unpleasant shadows on your face unless they're at face level. Kill background noise. Music playing in the background won't come across clearly and will detract from the audio quality of your conversation. Wear dark colors. Light colors and patterns draw the eye away from your face.Apply more make-up. You are on camera after all, so you'll need to apply more make-up than usual. However don't overdo the eyes and focus on applying a really good base.
Don't shout. Be conscious of your tone of voice and don't talk too loudly. Many people unconsciously raise their voices when they're using a webcam, like they do on cell phones.
Don't stand too close to the webcam. While it may be tempting to lean in toward the camera, don't do it. You'll end up looking like your reflection in a spoon.
Rehearse. Take shots of different sides of your face and see which one looks the best. Figure out where the best place is to sit and how far you can move before moving out of the frame.
You'll also want to make sure you have the best webcam. 
Most laptops (and all Mac laptops) come with built-in webcams. These are good enough for a casual conversation, but you'll get the best picture quality from a stand-alone model. Plus you'll have more flexibility to position the camera, so you can get the angle you want.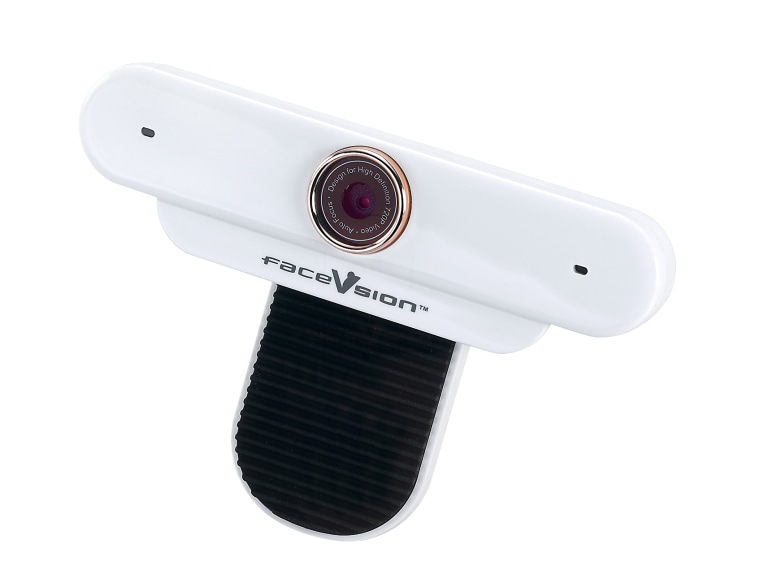 The best webcams today are optimized to make you look good. They have auto-focus, so you don't have to sit directly in front of the camera, they shoot in HD and they have high-quality microphones. They also automatically compensate for less than optimal light conditions, with the best employing face recognition to accomplish the task.
My favorites are the Microsoft Lifecam Studio ($99.95) for its face detection; the FaceVsion FV TouchCam L2 ($129) for its wide-angle lens; and the Logitech Quickcam AF ($129.99; Logitech.com) for its unique motorized base, which turns and tilts the camera to follow you as you move.
So with a high-quality webcam, a good location, a bit of make-up and a little practice, you can make your next important video chat one to remember. I know I'll be ready now.
You can like Suzanne on or subscribe to her daily .
More from Techlicious: