Former principal Frank DeAngelis still remembers students hitting the ground in terror after some balloons popped at a welcome-back ceremony on their first day at Columbine High School in 1999 after two gunmen killed 13 people.
He has tried to take what he learned from those scenes of raw emotion and trauma and pass it on to administrators at Marjory Stoneman Douglas High School in Parkland, Florida, where students are returning to class on Wednesday for the first time since a gunman killed 17 people on Valentine's Day.
"When they walk down that hallway, it is going to bring them back to that day,'' DeAngelis told the Associated Press. "They are going to see kids running out of that building.
"They are going to see kids with their hands up. They are going to hear gunshots. They are going to relive that day in and day out, and that takes a toll on people."
DeAngelis, who retired in 2014, has been contacted for advice by numerous administrators whose schools have experienced mass shootings over the past 19 years. He has spoken with Stoneman Douglas principal Ty Thompson ahead of Wednesday's return to class.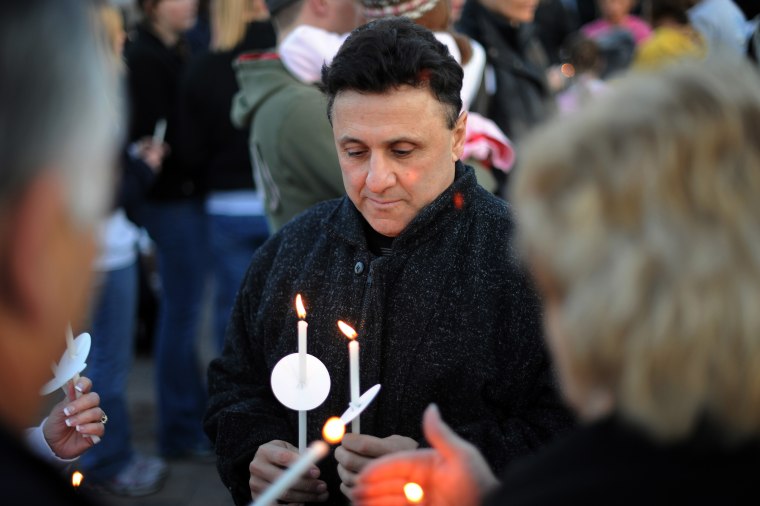 "It really is a marathon and not a sprint," DeAngelis said. "There are going to be days when everything seems to be getting back to where it might have been prior, but then something happens to hinder the healing process. One of things people asked me right after Columbine is 'When is it going to be back to normal?' I said it never really gets back to normal."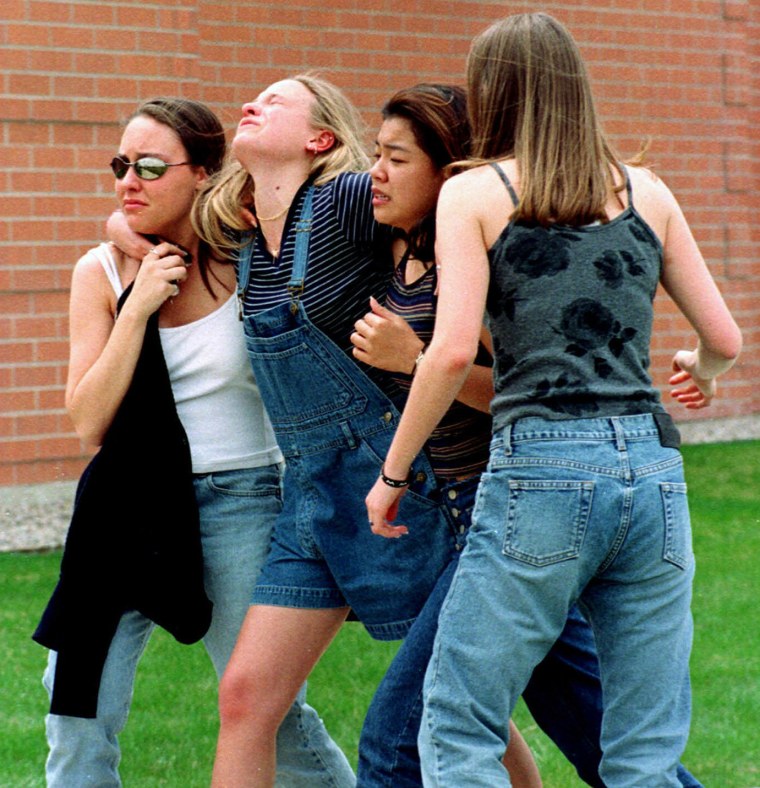 The 3,200 students at Stoneman Douglas are returning for a half day of classes on Wednesday, two weeks after authorities say a 19-year-old former student killed 14 students and three staff members.
"Imagine getting in a plane crash and having to get back on the same plane again and again and again and being expected to learn and act like nothing's wrong,'' Stoneman Douglas senior David Hogg told NBC News about returning to school.
While Stoneman Douglas will have additional armed security and counselors for the remainder of the school year, DeAngelis also made subtle suggestions like no balloons and a different sound for the fire alarm. The fire alarm was pulled during the shootings at Columbine and Stoneman Douglas.
He also noted that students and teachers will deal with the tragedy differently. The well-being of the teachers also needs to be monitored as they try to put on a brave face.
"Some people needed to constantly talk about the experience and their feelings and where they are at any particular day and any particular moment," he said. "You had others who felt that 'The sooner I get back to teaching and get back to the activities I was involved with prior to the tragedy, it will help me move forward.' And then you had those people in between. For everyone, it is a challenge."
Follow TODAY.com writer Scott Stump on Twitter.