It's easy to check your vehicle for unfixed safety recalls. Just follow the following steps:
First, find your auto's Vehicle Identification Number (VIN) and write it down. Your VIN is the 17-digit code generally printed at the bottom corner of your vehicle's dash on the driver's side. (Carfax.com has helpful guidance on finding your VIN.)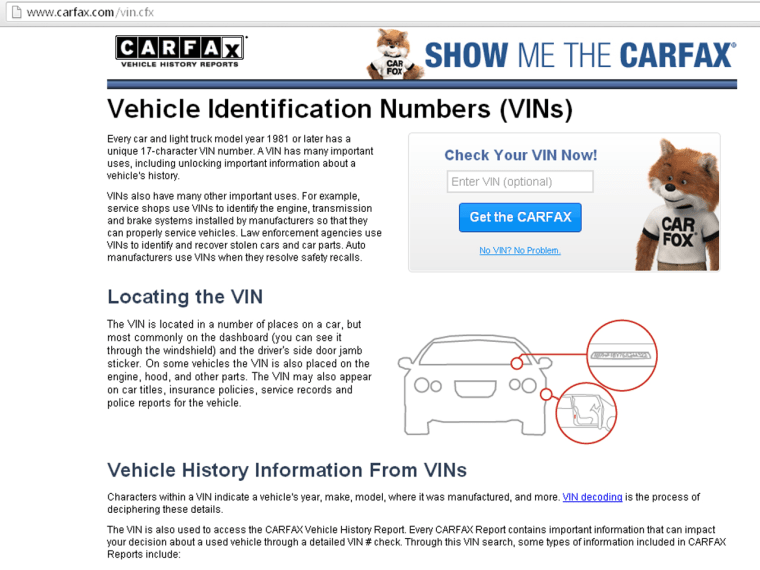 Then, call any new-car dealer that sells your brand of vehicle, and ask for the service department. Tell them you want to know if your vehicle has any unfixed safety recalls, and give them your VIN. They can enter the VIN in their system and tell you immediately—for free!
You also can do a free search online for unfixed (open) safety recalls for your vehicle. To search online, click on the appropriate link below:
Lexus(note you first must register on site)
You can also sign up for free notifications of new safety recalls for your vehicle at SaferCar.gov or by calling NHTSA's Vehicle Safety Hotline at 1-888-327-4236.
More information:
Consumer Reports: Used Car Buying Guide
Consumer Reports: Best Used Car Deals
FTC: Buying a Used Car
CARS: Used Car Buying Tips
Edmunds.com: Quick Guide to Buying a Used Car
BBB: Buying a Used Car