Destiny. Serendipity. Fate. Whatever you choose to call it, Jourdan and Ryan Spencer have one more reason to believe their marriage was meant to be.
The Scotch Plains, New Jersey couple discovered that Ryan made a surprise appearance in home video from Jourdan's family's 1988 visit to the popular theme park Sesame Place when he was 13 and she was 10. It was 16 years before they would start dating, and 19 years before they would tie the knot.
Jourdan said the first time they watched the VHS tape she and her husband both remembered visiting the theme park in Langhorne, Pennsylvania, and thinking they were "too cool for Sesame Place."
Then, in the blink-and-you'll-miss-it clip, Jourdan's mom and two sisters are standing in the park when a boy walks into the frame. "It was clear it was him," Jourdan said of the first time she saw the home movie. "He was like a geeky, tall, thin kid with horrible glasses."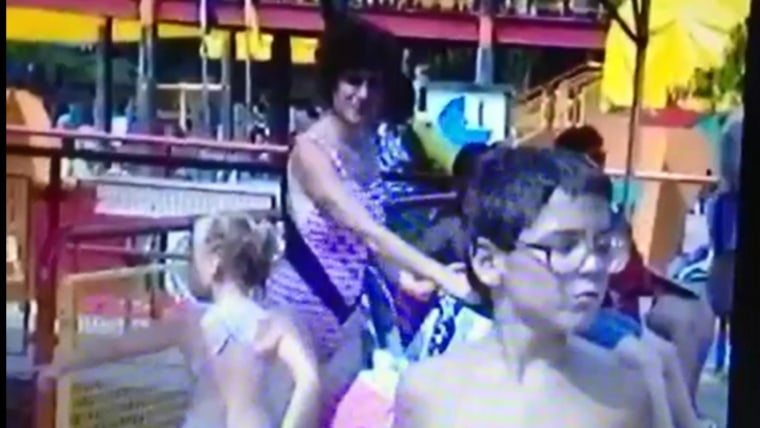 Or as Ryan put it: "It's definitely me — my ears, the glasses I was wearing at that age, everything."
Jourdan grew up in the New Jersey towns of Cliffside Park and Fort Lee, while Ryan was raised not too far away in Denville and Hoboken. They met on a blind date in 2004 when Jourdan, then a graduate student in special education, was intrigued by being set up with an "aspiring accountant slash drummer."
Their first date was April 23 (after Ryan was finished with tax season) and the two haven't stopped dating since. The couple married in October 2007 and now have three children: 6-year-old Sophie, 3-year-old Max and 5-month-old Mabel.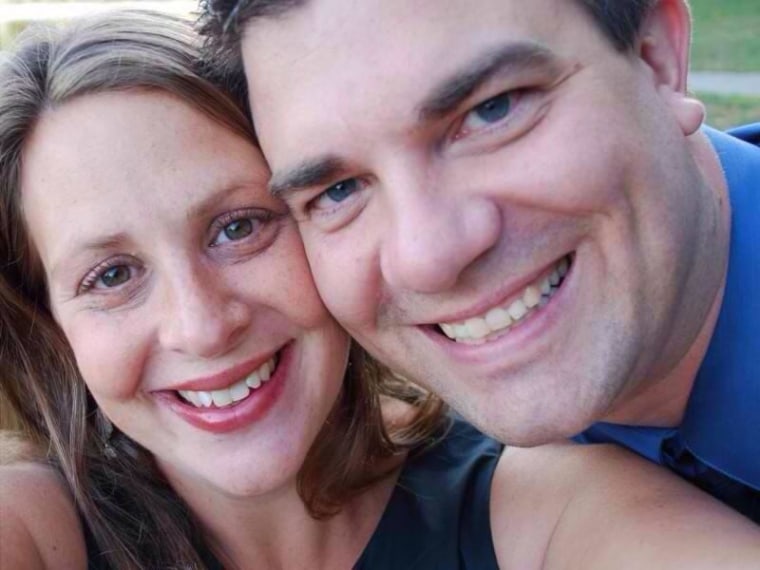 The video first surfaced several years ago, and Ryan's identity was confirmed by other relatives and friends, but the VHS tape was misplaced among boxes in Jourdan's parents' home. The recently relocated tapes were transferred to DVDs, so extended family could collectively gasp at Ryan's cameo.
"Just the chance of that happening … is pretty crazy," Ryan said, adding, "Not a lot of people were filming back then. It's not like today when everybody has a cell phone."
Sophie was impressed, too. "My daughter just can't believe it," Jourdan said. "She keeps saying, 'How did Daddy know you were there?' She told all her friends at school, 'My parents met at Sesame Place, but they didn't really meet."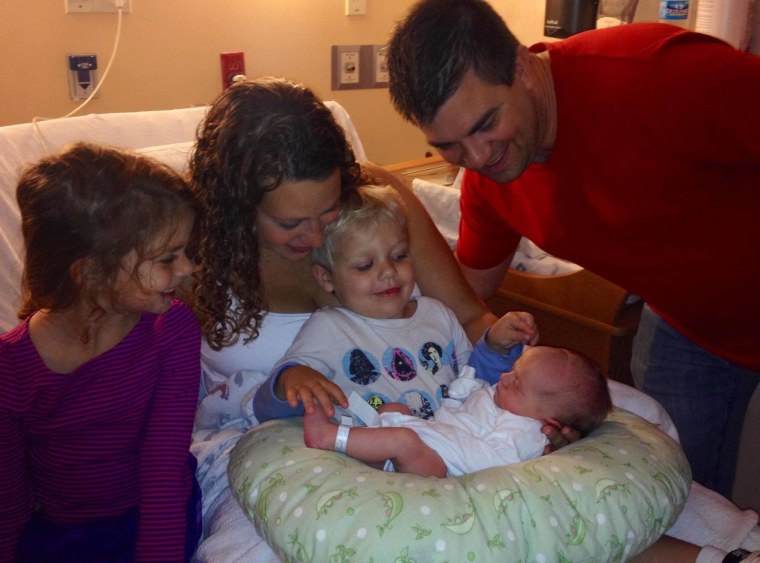 Perhaps fate had an additional hand as Jourdan and Ryan also both attended the same Rolling Stones concert at Shea Stadium in 1989, yet didn't meet.
While friends and family have called the story "unbelievable," Ryan said. "I guess some people are really into it for the sense that they like a good romantic love story and the fact that we were meant to be."
And Jourdan hopes their story can show others that, well, you never know.
"I just think it's some kind of connection and I think it gives hope to someone who may not have met that person yet. They may not be where you expect them to be."