When gift-giving for a special needs child, you might be surprised that finding appropriate toys is not as hard as you think. Here, three tips to help you make the right choice for that extra special kid.

More: Click here to see the kid-tested toys featured on TODAY 
1. Don't think it has to be different.
Shopping for kids with special needs is not that different from choosing toys for any kids. First and foremost, good toys are engaging, entertaining and fun. Kids also like toys that are like those their siblings enjoy.
Although the toy may need some adapting, there are toys that do not set kids apart. The trick is in finding toys that fit your child developmentally and play to your child¹s strengths. For kids with hearing challenges look for toys with more visual cues. Kids with visual challenges will prefer toys that give them tactile and sound cues.
2. Age labels may be less useful.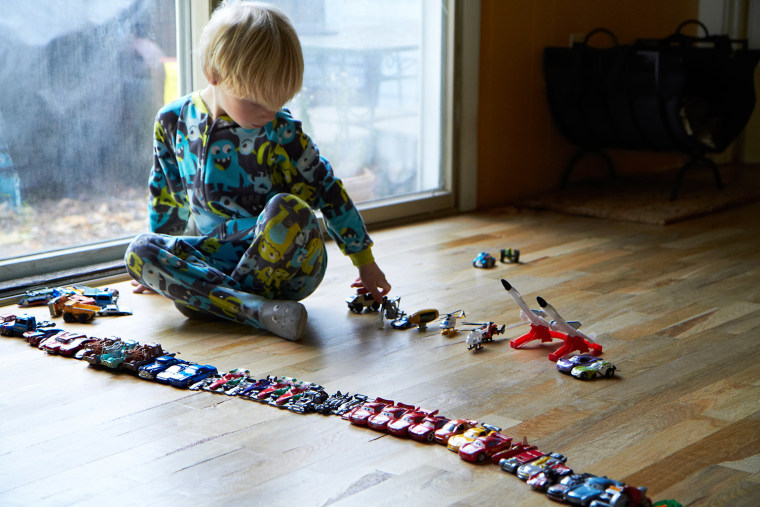 Children with delays often need toys on a different timetable than their age mates. For example, children with physical delays will start moving later, so finding a push toy or ride on may mean finding something that is taller and one that looks less babyish. Age labels are less important than finding toys that enhance their play and learning and fit the child¹s own abilities and interests. Good toys build kids' competence and confidence. The only age labels that should never be overlooked are the ones marked 3+ which signal that this is not a toy for children who still puts their toys in their mouths since it has small parts that may be choking hazards. Whatever your child's age, if this is an issue, skip that toy.
3. Give kids strategies.

Introducing new toys at spaced out times goes a long way in adding to their value. On occasions when multiple gifts are given, they can be overwhelming. Once the packages are opened and the glow is past, put some away and introduce them one at a time. A set of Play- Doh is fun, but open one color, adding a second color on another day. Similarly, a set of DUPLO blocks can expand language and concepts. Sort by color one day; find out if there are more red or yellow ones on another day. Taking time to introduce playthings is the best way to both socialize and model ways of playing.
Child development experts Stephanie and Joanne Oppenheim are the co-founders of the independent consumer group, www.toyportfolio.com. Each year they give SNAP (special needs adapatable product) Awards to the most outstanding toys for kids with special needs. To view this year¹s list of winners visit, www.toyportfolio.com.