Know anyone who's completely selfless? Someone who's always doing something nice for someone else?
Does that person also happen to have a dream? Is there something they've always wanted to do, but never had the chance to try? Say, sing the National Anthem, conduct a national symphony, help out in the kitchen of a master chef, or play back-up for a famous rock band?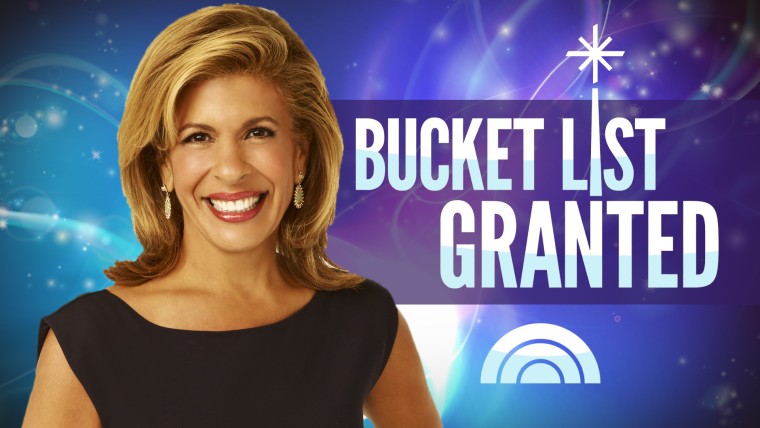 Well, this might be their opportunity. The sky's the limit! Send us some information about the person you want to surprise, a few lines about their "bucket list" dream, and why you feel they're deserving of an opportunity to make that dream become a reality. TODAY's own Hoda Kotb just might try and pull a few strings to make it happen for the special person you nominate!
But shh! This should be a surprise for your special someone. No telling!