The New York Rangers have some new talent.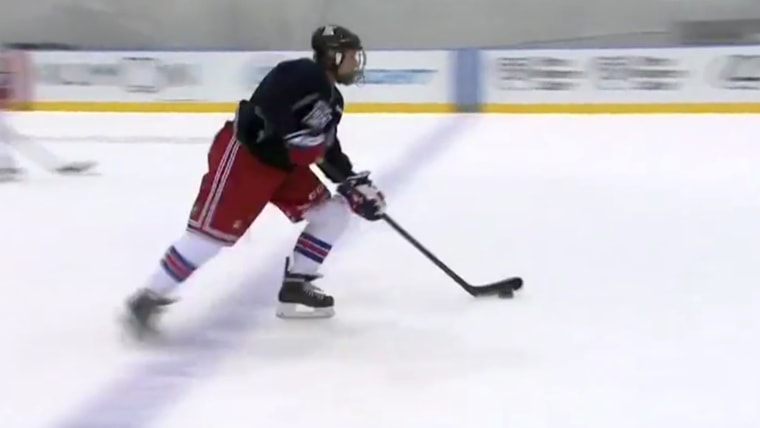 On Monday the team signed 15-year-old Chris Falzone to a one-day contract — just long enough for the diehard hockey fan and cancer survivor to give his illness a big hip check.
Falzone was diagnosed with cancer at the beginning of his freshman year in high school. He was told he would never be able to play the sport again. But after chemotherapy and a hip replacement, the teen was cleared to start skating again and now plays with a travel team.
On Monday, Chris suited up in full uniform with the Rangers and warmed up with the team on the ice. You can check out the experience here: