A pivotal piece of American history went on sale Friday morning — but did not sell.
The item — a Polaroid photo snapped in Dallas on Nov. 22, 1963, the day of President John F. Kennedy's assassination — did not meet its reserve, according to the auction house, Cowan's Auctions in Cincinnati. It was expected to fetch between $50,000 to $75,000.
Taken by a 31-year-old housewife named Mary Ann Moorman, the photo captured nearly the exact moment when the first bullet struck President Kennedy.
It remains the one photo from that moment that shows both the president's limousine and the area now known as the "grassy knoll." Years later, conspiracy theorists used enhanced versions of the image to try to find a possible gunman lurking in the shadows.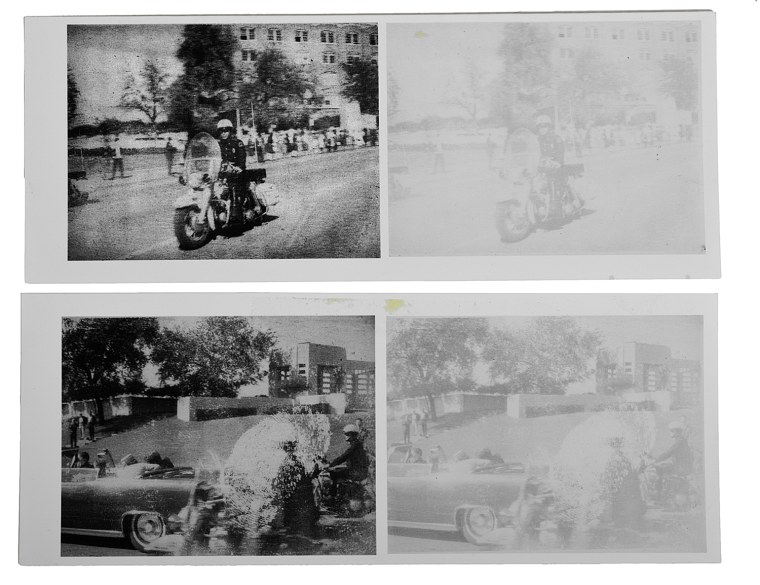 One week before the 50th anniversary of the JFK assassination, Cowan's Auctions attempted to sell the image, along with another photo of Dallas motorcycle officer Glenn McBride, for the now-81-year-old Mary Ann Moorman Krahmer. 
"It was offered and did not sell," Evan Sikes, director of marketing for Cowan's Auctions, told TODAY.com on Friday afternoon. "We are talking to people after the fact because we also make post-auction sales."
Sikes said the consigner had a reserve that was not met, despite several interested parties. "We may either re-offer it with a lower reserve or it's up to [the owner] if she wants it back. [The price] was just a little too high."
The Cincinnati Enquirer reported that Krahmer had previously tried to sell the photos through Sotheby's in New York, but Sotheby's deemed the photo "too sensitive to auction" after the Kennedy family intervened.
Krahmer shared her memories of Kennedy's assassination with Cowan's Auctions: "As I snapped the picture of President Kennedy, I heard a shot ring out. President Kennedy kind of slumped over. Then I heard another shot ring out and Mrs. Kennedy jumped up in the car and said, 'My God, he has been shot.' 
"When I heard these shots ring out, I fell to the ground to keep from being hit myself. I heard three or four shots in all. After the pictures were developed, the picture of President Kennedy showed him slumped over."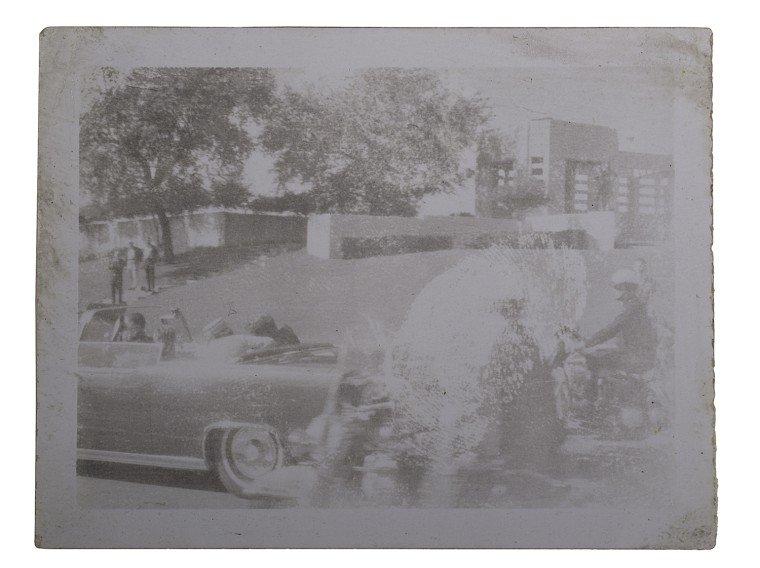 On Tuesday, TODAY will air Krahmer's first broadcast television interview in nearly 50 years. In the interview, the citizen journalist told Matt Lauer what motivated her and her friend Jean Hill to head to downtown Dallas that day.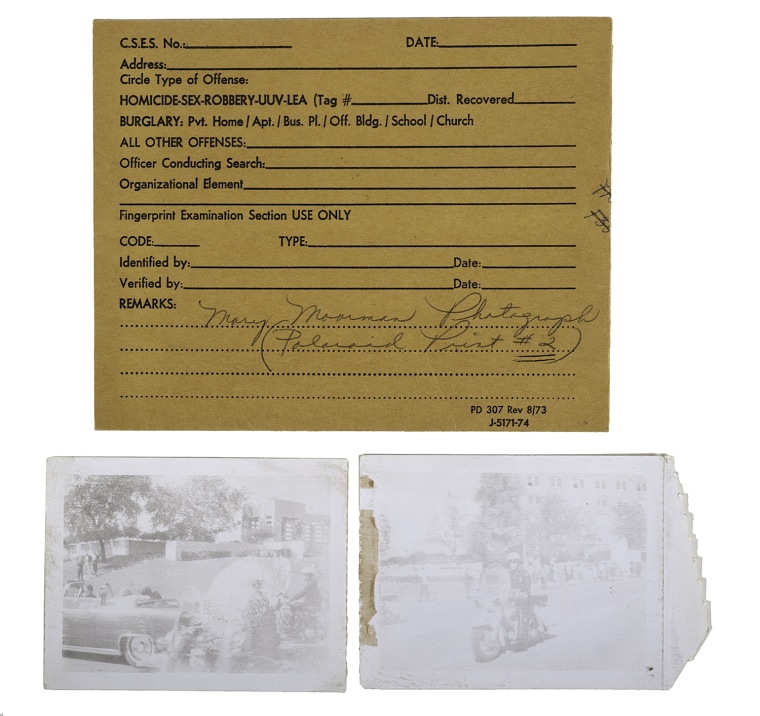 "Oh, it was an exciting time, that we could see a president," Krahmer said. "But we liked Jackie. We wanted to see Jackie, and that was the main reason to come downtown."
Tune in Tuesday morning to see Krahmer's full interview with Matt Lauer and hear her vivid recollections from that day and her thoughts about Lee Harvey Oswald.