Hillary Clinton wants to return to the White House, this time as commander in chief, but she's not emphasizing the word "president" when she talks about her campaign.
TODAY analyzed her comments Monday during a New Hampshire town hall meeting, where she discussed everything from congressional Benghazi hearings to the economy to one of her first jobs working at a cannery.
But the most common word she used? People.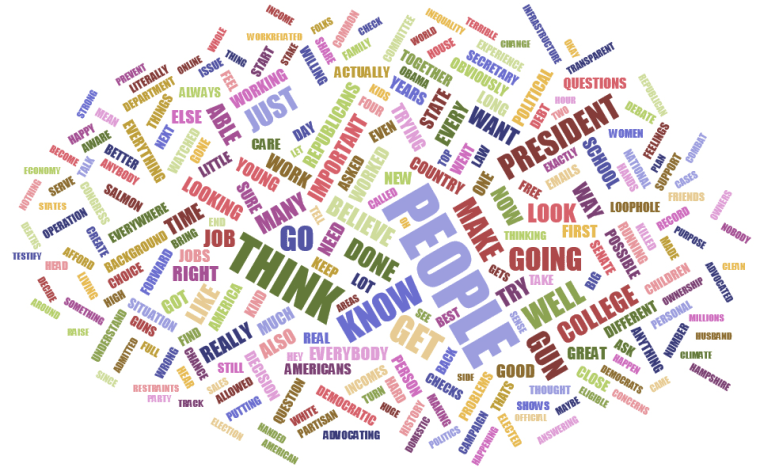 She mentioned it 37 times, according to our analysis.
Other popular terms included "think" and "know," although "president" was among her favorites.