Macy Friday had just been a face in the crowd Monday, moments before Hillary Clinton picked her and her family to pose for photos in front of Union Station in Denver.

That's when Macy, 10, made the best face ever.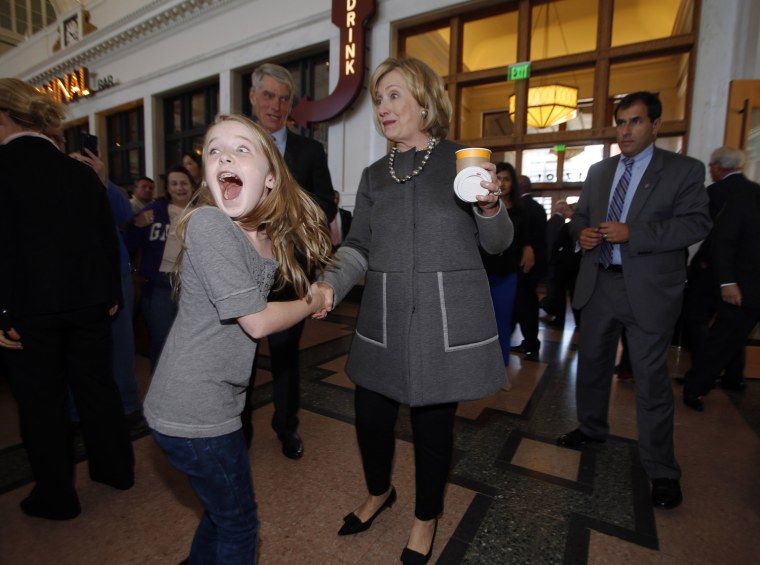 Clinton was in town Monday to help raise funds for a fellow Democrat in Sen. Mark Udall, who is running for re-election in a tight race against Republican Rep. Cory Gardner.
Macy's excitement didn't stop there, as she flashed a peace sign while her family posed for a selfie with the former secretary of state.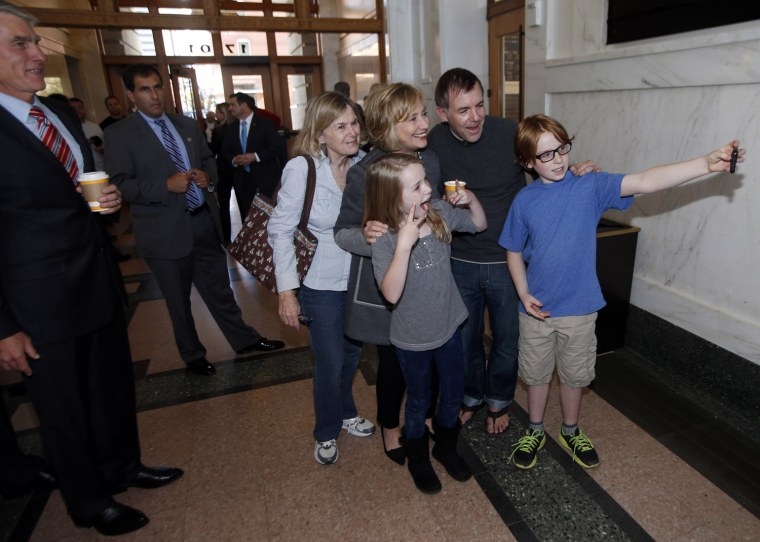 Clinton couldn't chat for too long, however, as she headed to another fundraising event later that night in Las Vegas.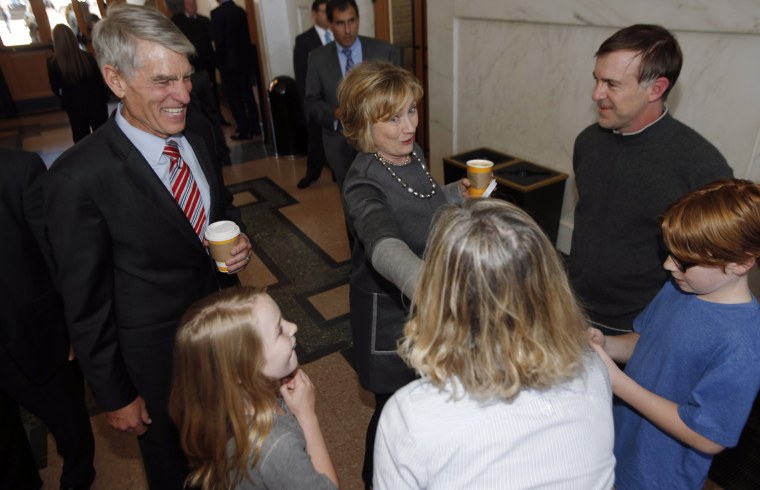 Macy's not the only person to get so excited about meeting a notable lawmaker. Amy Poehler's Leslie Knope had a similar reaction when she met Vice President Joe Biden on "Parks and Recreation."