The birth of her granddaughter helped shape Hillary Clinton's plans for her political future, the former first lady suggests in her book's new epilogue, published just days before her expected announcement of a second run for the White House.
"Becoming a grandmother has made me think deeply about the responsibility we all share as stewards of the world we inherit and will one day pass on. Rather than make me want to slow down, it has spurred me to speed up," she writes in the new ending to her 2014 book, "Hard Choices."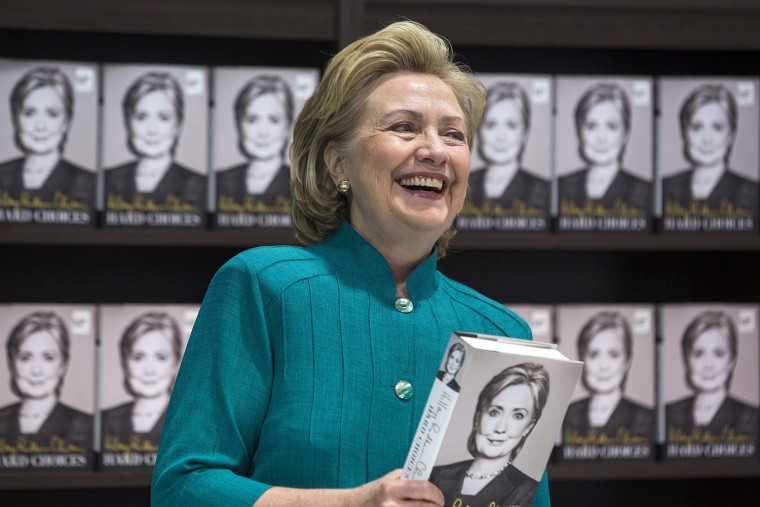 The former secretary of state was expected to announce her candidacy for president "as early as Sunday," according to NBC News sources.
Clinton's only child, Chelsea, gave birth last September to a daughter, Charlotte. In the new epilogue published Friday on The Huffington Post, Hillary recalls a gift she was given shortly afterward of a patchwork "memory quilt" that included inspirational inscriptions and photos of Chelsea.
"I wondered for a moment what a quilt of my own life would look like. There were so many people who had taught me so much. And now I had one more," she writes. "In just a few months, Charlotte had already helped me see the world in new ways. There was so much more to do. So many more panels waiting to be filled in. I folded up the quilt and got back to work."
Clinton said she is inspired to keep working to ensure that Charlotte and her generation are provided equal opportunities to live up to their potential.
"You shouldn't have to be the granddaughter of a President or a Secretary of State to receive excellent health care, education, enrichment, and all the support and advantages that will one day lead to a good job and a successful life. That's what we want for all our kids," she says.
"I'm more convinced than ever that our future in the 21st century depends on our ability to ensure that a child born in the hills of Appalachia or the Mississippi Delta or the Rio Grande Valley grows up with the same shot at success that Charlotte will."
Follow TODAY.com writer Eun Kyung Kim on Twitter or on Google+.