Hilary Duff's split from her hockey-playing husband, Mike Comrie, hasn't put a damper on her role as a new mom, musician or actress. In fact, she's been working harder than ever, having released her first studio album in eight years this past summer and starring in the TV show "Younger." And, as she reveals in the latest issue of Redbook, her 3-year-old son, Luca, is only adding to the joy.
In short, Duff's not letting this joyous time in her life get overshadowed by any other dramas. Even those created by the media.
"After I had Luca, I went out to, like, the breast-pump store — I was still huge — and I just had a comfortable outfit on," she told the magazine. "And the next day [in the tabloids] it was like, 'Hilary debuts post-baby bod!' And I was like, 'That's not a debut! That's an errand!'"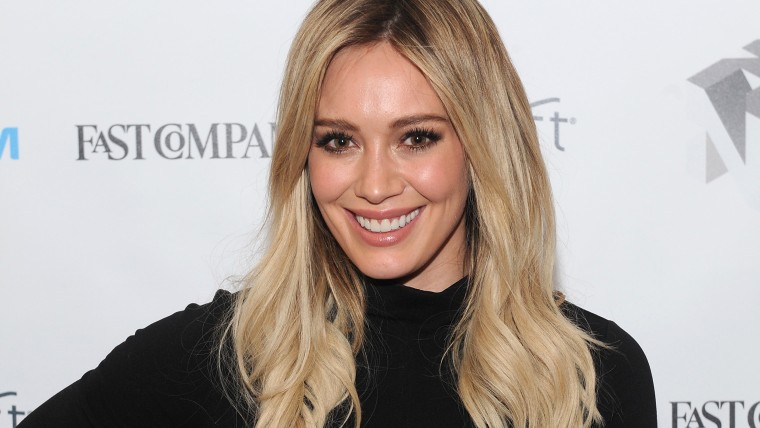 "It was such a happy time that honestly I didn't care; it wasn't until later that I realized how mean and invasive it was," she said.
But she's keeping her head on her shoulders and staying grounded in her thinking about the whole situation. After all, there's a lot to juggle, and she's not above telling it like it is.
"It's hard to say that you really can have it all. I think you can to a certain degree, but fully loaded, pedal-all-the-way-down is tough," she said in another thoughtful quote from the magazine's spread. "You're missing out on something, either on the career or on the family. When I'm really busy with work, I feel extremely guilty."
We're pretty sure her comeback is in full force already, but we're still wishing Hilary Duff the best as she continues to balance work and family.