A Minnesota high school wrestler came up short of his dream of a state title last week — but it was his touching display of sportsmanship afterward that ensured his season would end with a standing ovation. 

After Blaine High School sophomore Malik Stewart was pinned by Michael Albertville High School's Mitchell McKee in a championship match, Stewart didn't sulk or storm away in frustration. Instead he shook hands with McKee and his coaches, and then walked over and offered a handshake and a hug to McKee's father.
Steve McKee is battling terminal cancer and served as his son's inspiration on his journey to a state title. 
The crowd at the Xcel Energy Center in St. Paul rose to give both wrestlers a standing ovation. Tears streaked the faces of many in attendance who understood the situation.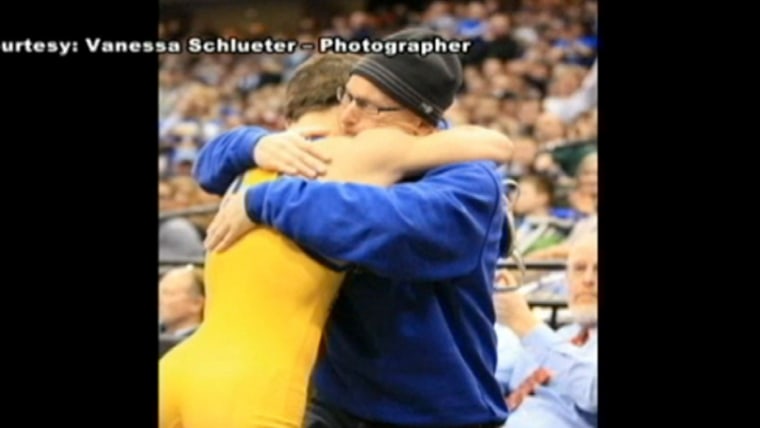 "I got a little teary because I lost the match, and I knew the hard times he was going through,'' Stewart told NBC affiliate KARE-TV in Minneapolis. "The crowd went wild and I heard a couple people say after I did it, 'That was pretty classy' — but I just did it straight from the heart." 
"It was a big match for him, and to be able to hug my dad like that and not be mad and storm off like a lot of kids do — really respectful," McKee told KARE.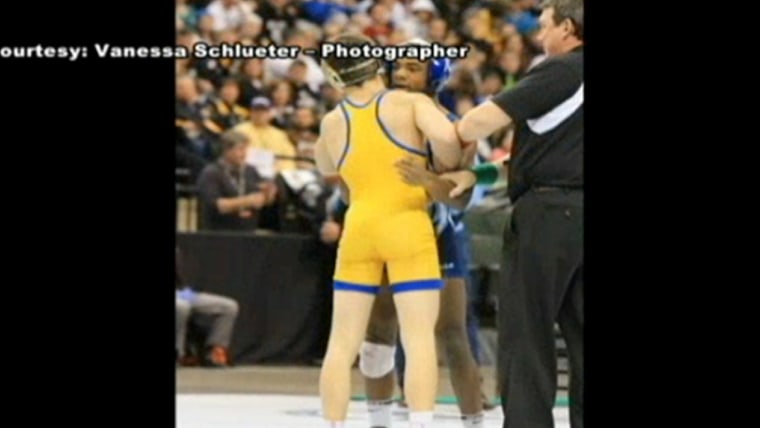 Stewart lost his own father to a heart attack when he was 7 years old, so he could empathize with McKee. Several coaches in attendance complimented the young athlete on his composure and thoughtfulness in a pressure-packed setting. 
"When you go out there, you want to win. But if you don't win, you have got to be a good sport and you be polite,'' Stewart said. "That's the biggest part."