Old love never really dies, at least for these high school sweethearts who reunited and finally tied the knot six decades after going to their high school prom together.
Joyce Kevorkian and Jim Bowman, both 81, dated during their senior year of high school in Illinois in 1953. They were in love but ended up parting ways when the two went off to college — Joyce, to Lawrence University in Wisconsin, and Jim, to Iowa State University.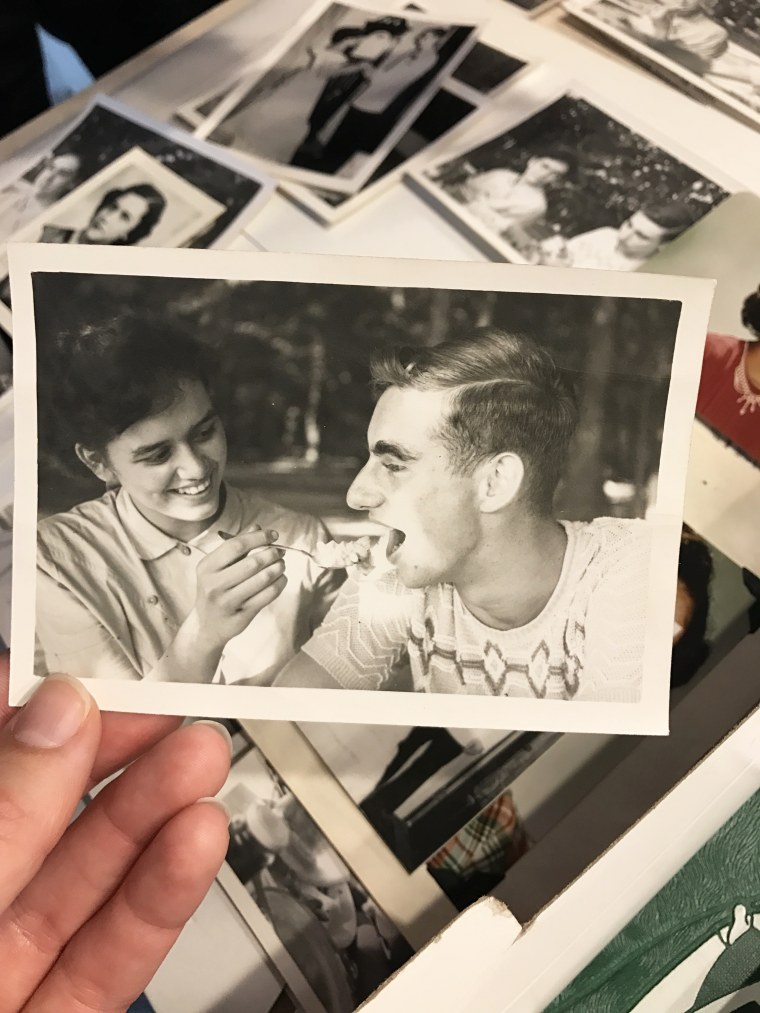 They both happily married, had children and grandchildren. After 53 years however, Joyce's husband died suddenly after suffering a stroke. "She didn't handle it well — they were each other's world," said Joyce's granddaughter, Anna Harris, 21. "A big part of her life was gone."
Then late last year, Joyce received a letter from her high school sweetheart, Jim, whose spouse had Alzheimer's and recently passed away, after 58 years of marriage. He had been organizing a high school reunion and reached out to her on a whim. Joyce replied that it would be nice to see him again, adding that she had recently been widowed. The pair started talking on the phone almost every night.
"I could tell her mindset had shifted and she was herself again," Anna recalled. "My grandmother had connected with somebody again."
In December, Jim decided to drive the five hours from his home in Illinois to Joyce's retirement center in Indiana, where they had their first date since 1953. "There was a spark that was smoldering in our hearts and we never knew it," he told TODAY. "That little spark was rekindled."
He recounted Joyce asking if they could pick up where they left off 64 years ago — it worked. By the end of December, Joyce got a special phone call from Jim, asking her to marry him. "I think that's a good idea," she said. "When you're 81, you don't really wait," she told her granddaughter.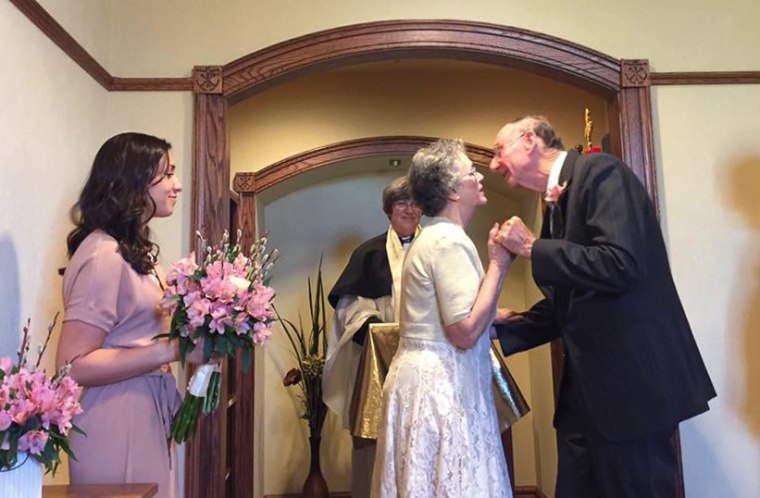 RELATED: 'Madly in love': Sweethearts reunite nearly 6 decades later
They decided to wed on April 1 at the retirement center where Joyce lives. The theme: "two old fools in love," she said.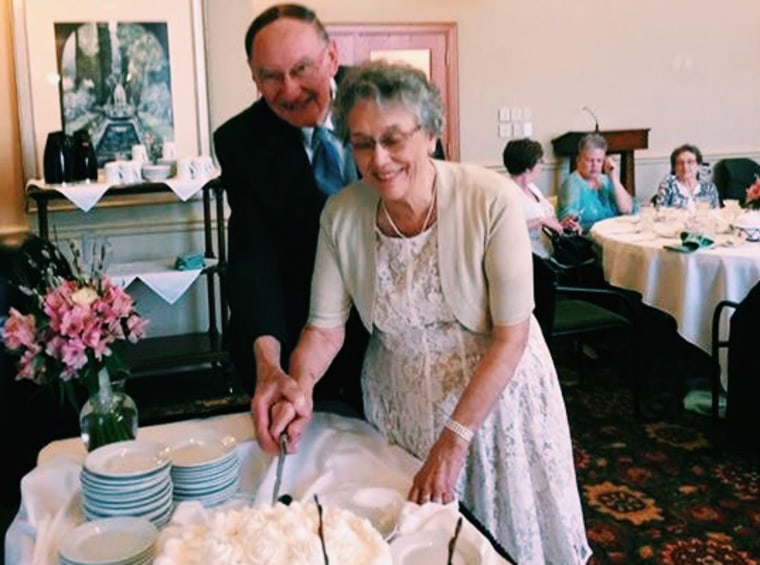 Joyce's granddaughter, Anna, was the maid of honor and the couple celebrated with about 30 of their family and friends.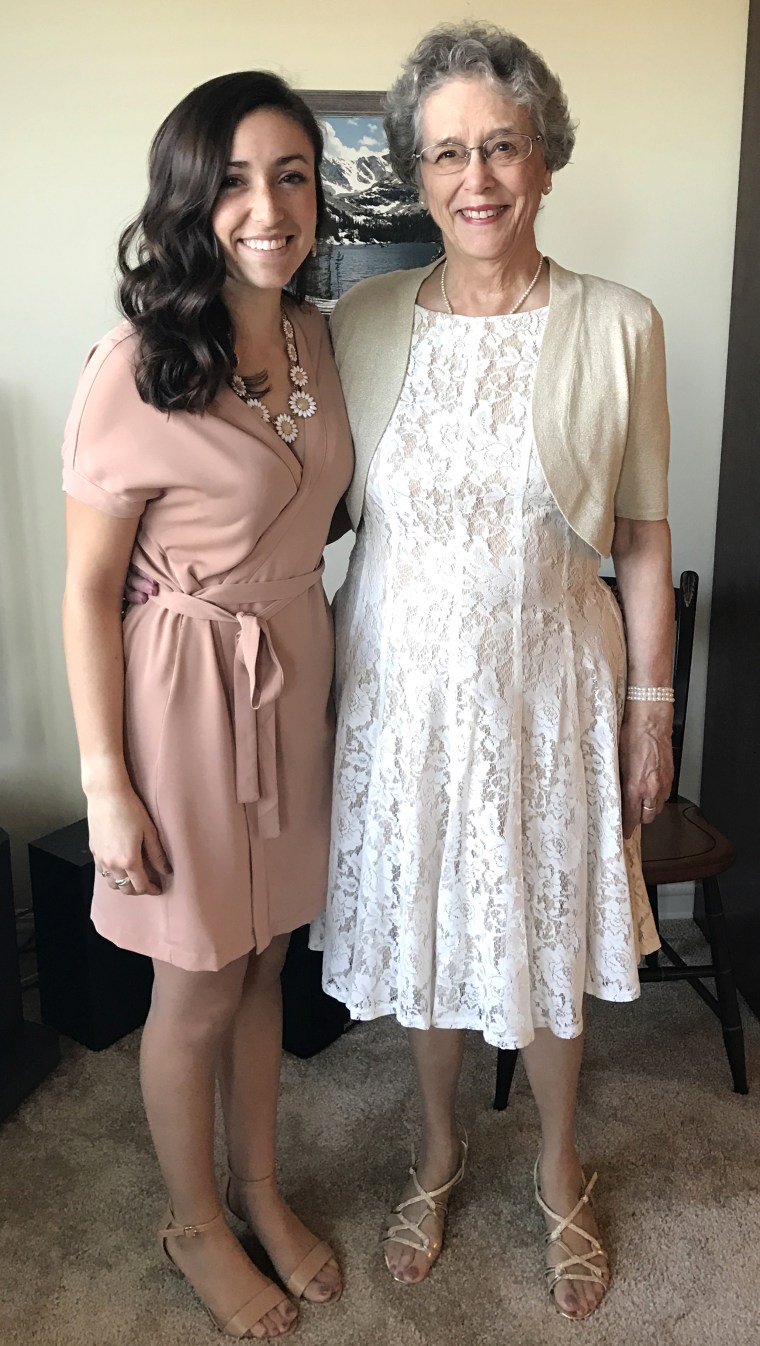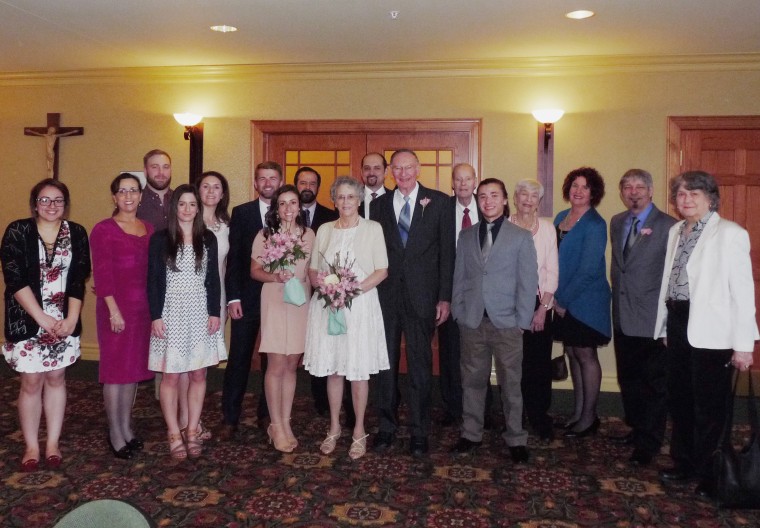 When Anna posted the sweet snapshot of the newlyweds together, it instantly created a social media storm.
"My grandma is marrying her prom date today," she captioned the Twitter post. "... they found each other 64 years after they went to prom & fell in love again."
RELATED: Widowed dad whose photo tribute to wife went viral finds love again
The pair wasted no time taking their honeymoon trip to Brown County State Park, then zipping over to Bloomington, Indiana, to visit Joyce's granddaughter and finally touring Cincinnati.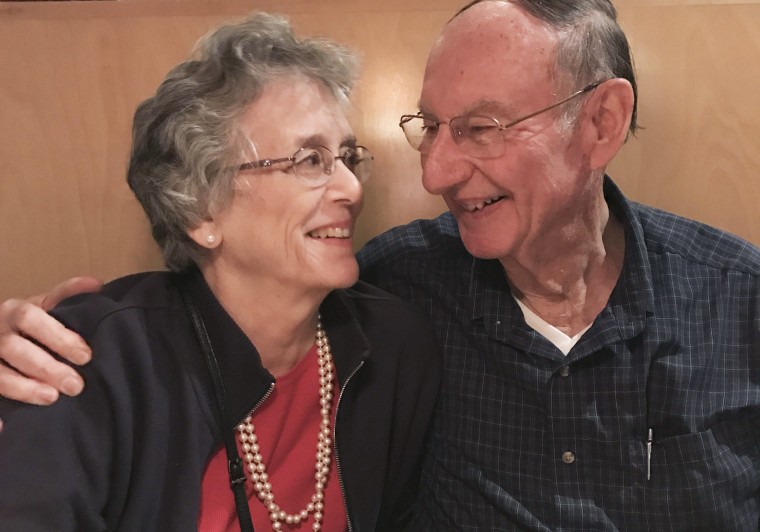 "Two people who are 81 seldom have this chance," Jim said. "It's a feeling like it was made to happen and we're so glad that it did — we plan to make the most of every moment we have now."