With over 50 percent of students in Texas' Van Independent School District coming from economically disadvantaged families, college is not always in the cards.
That's what made the "Senior Walk" on May 3 even more special. After Van High School's graduating seniors took photos in their caps and gowns on the football field, they were loaded onto a bus and taken to J.E. Rhodes Elementary and Van Middle School, where students were lined up waiting for them.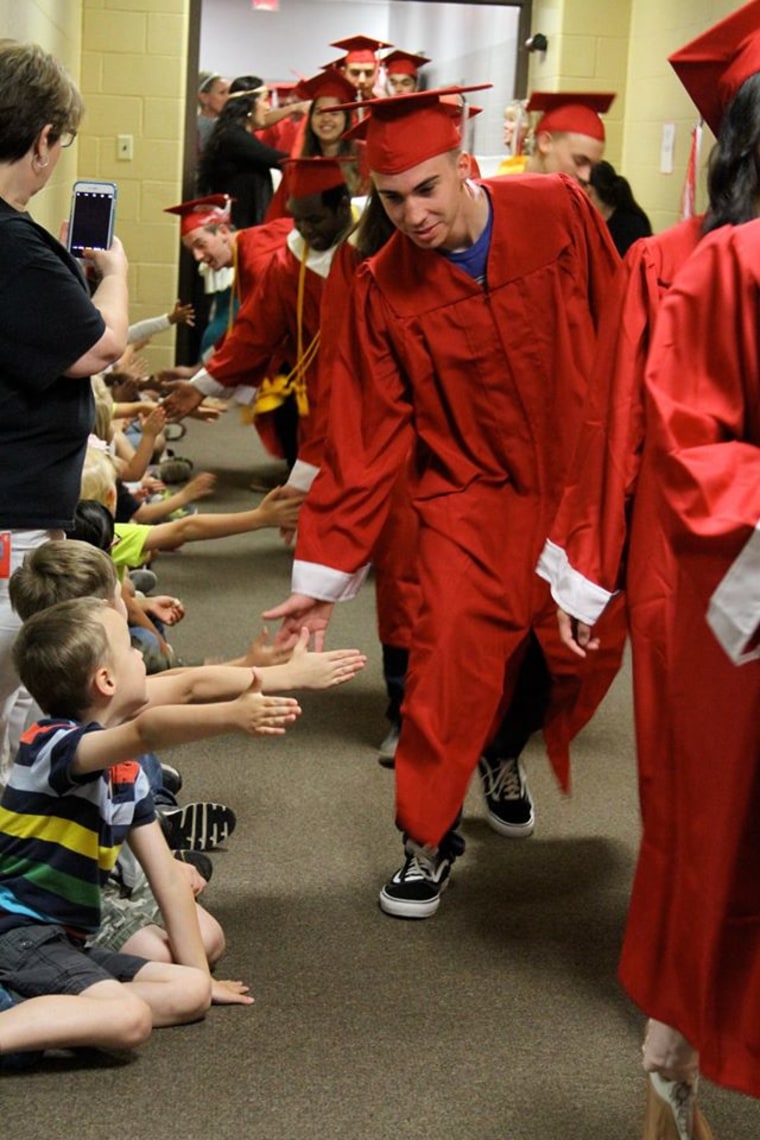 As the seniors walked the halls, the very excited younger students couldn't wait to give each of them a high-five.
RELATED: Couple pledges $1.2 million to send 27 kindergartners to college
"The seniors felt like rock stars," Superintendent Don Dunn told TODAY. "And you could tell how much the elementary and middle school students were enjoying themselves just by looking at their faces."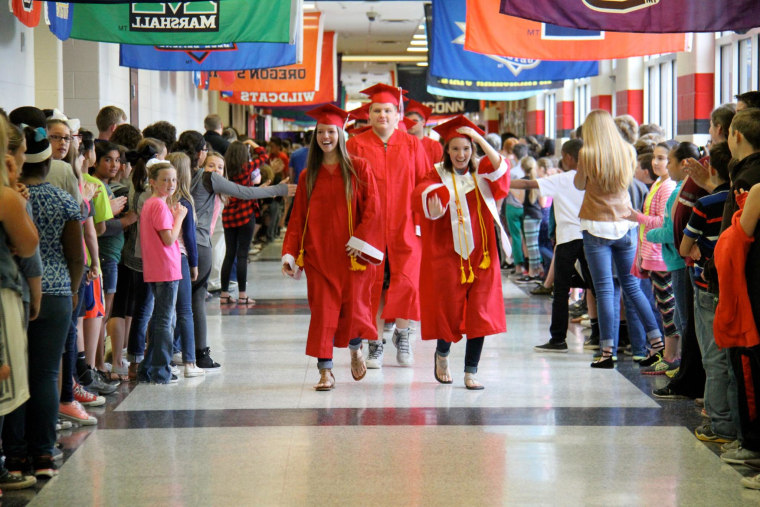 RELATED: Woman with Down syndrome celebrates college acceptance letter: 'I got in!'
"The seniors didn't really know what to expect, but it became a really big deal for us after seeing how crazy excited the kids got," senior Christina Bowman, who is attending the University of Texas in the fall, told TODAY. "Seeing us in our caps and gowns really gave them something to strive for."
In an effort to change the stigma students feel toward college, the district launched the "After High School Comes College" initiative a few years ago.
In addition to the administration constantly preaching these words to their students, every Wednesday is college day, and everyone is encouraged to wear college apparel. Each teacher has also adopted a college and decorated their room with that school's colors.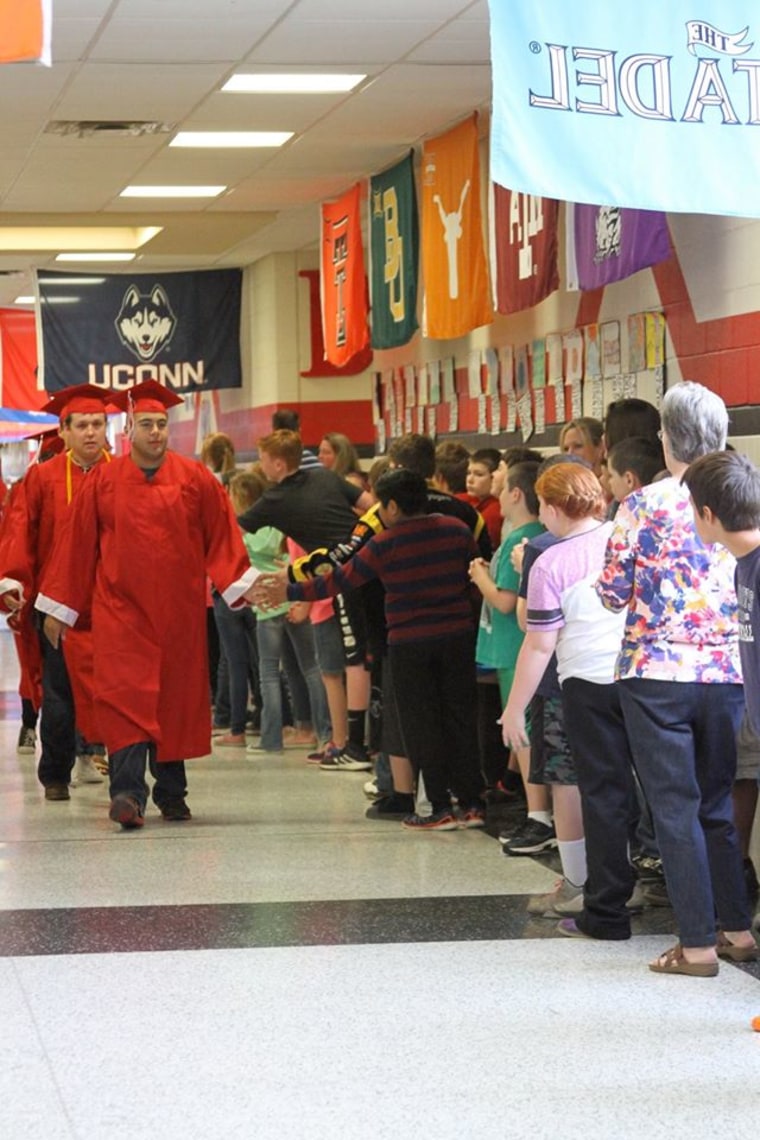 "We're a community that has a lot of students in poverty and we're hoping through all of this we can break the cycle," Dunn said.
RELATED: College student uses coupon-clipping skills to donate over $110,000 to charities
While the majority of the senior class has committed to further their education, the district's goal is to have 100 percent of them attend college.
"We're trying to make these kids realize they, too, can go to college," Jeff Hutchins, Van High School's principal, told TODAY. "Watching them see the face of their dreams walk past was unbelievably touching, and inspired them to dream big."