Student journalist Maddie Baden had expected to write a typical profile of the incoming principal at her Kansas high school. But an initial interview and background check raised more questions than answers.
"I was supposed to just write a 'welcome to the community' story about the new principal, just giving some background, and welcoming her," she told TODAY. But the high school junior said a simple online search of Amy Robertson immediately "raised some red flags, and I was like, 'I wonder what this is all about?'"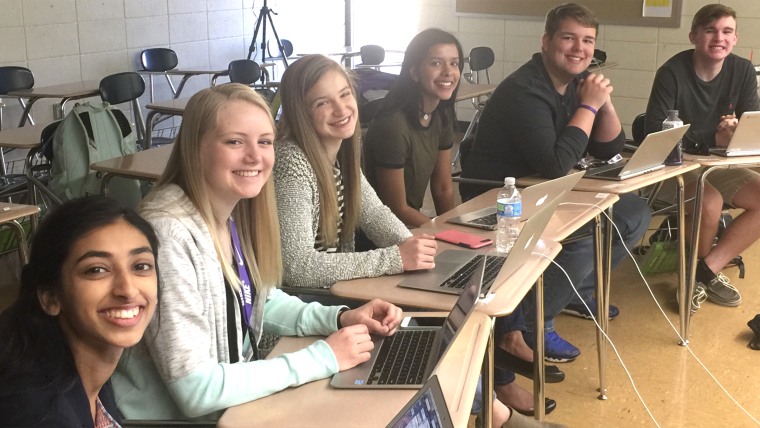 Baden, 17, sought help from five other reporters at her Pittsburg High School newspaper, leading to an article that posed serious questions about Robertson's education credentials.
Four days after the article posted, Robertson resigned.
The story started shortly after March 6, when Pittsburg Community Schools hired Robertson as its new high school principal. The district noted being impressed by Robertson's "decades of experience in education, which include international exposure as a teacher and administrator," according to a statement it released.
But a simple check by student journalists at The Booster Redux found numerous discrepancies in Robertson's background. The students first challenged the legitimacy of Corllins University, from where Robertson claimed to have earned her master's and doctorate degrees. The school had no physical address on its website. It also was the subject of complaints about its accreditation, according to numerous articles that described the school as a "diploma mill" where individuals could buy their degrees.
Robertson also claimed she earned a bachelor's of fine arts degree from the University of Tulsa. But when Redux reporters called the school, they learned it has never awarded that type of degree.
"We realized the immensity of what we had stumbled upon when we realized how glaring those inconsistencies were in what she had said her educational credentials were," said contributing reporter and senior Trina Paul, 18, to TODAY.
But one of the biggest surprises for students came from the fact they were able to uncover inconsistencies that professional educators had not.
"We were all kind of wondering, 'Well, if we could we have found this out, why didn't the leaders of this district find this, too?" Baden said.
RELATED: 9-year-old reporter answers critics about her story: 'Is that cute enough for you?'
After some more digging – including additional conference calls and Skype interviews with Robertson – the students published a March 31 front-page article about their findings.
On Tuesday, just four days after the article published, Robertson resigned.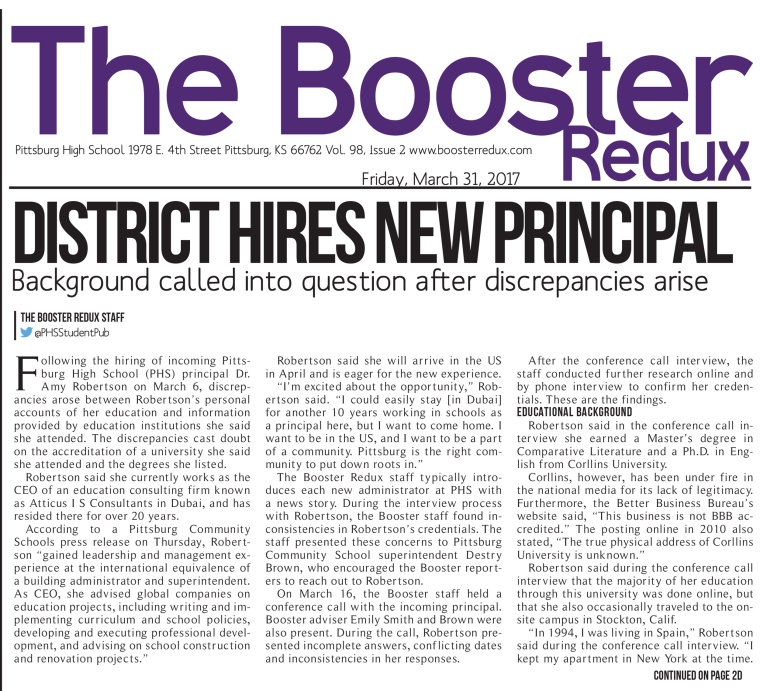 "In light of the issues that arose, Dr. Robertson felt it was in the best interest of the district to resign her position," the school district said in a statement. "The Board has agreed to accept her resignation."
Robertson was to have started her $93,000 a year position on July 1.
Robertson currently lives in Dubai, United Arab Emirates. She said she most recently worked as the chief executive of an education consulting firm, Atticus I S Consultants LLC, a business that students also questioned after failing to find any information about it on the web.
Robertson told the Kansas City Star, which first reported the story on the students' findings, that all three of her degrees "have been authenticated by the U.S. government." She declined to comment on the students' questions about her credentials, "because their concerns are not based on facts," she said.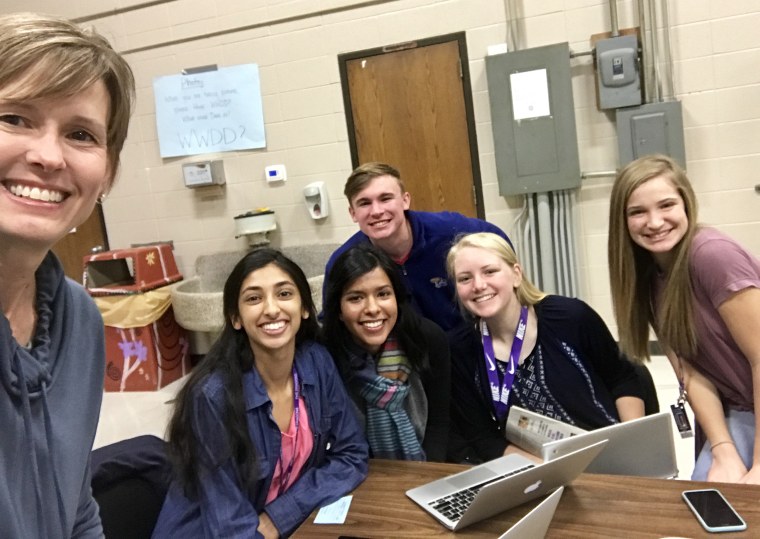 Robertson's LinkedIn profile, which on Wednesday did not identify where she earned her degrees, has since been taken down.
Early in their work, the students and their newspaper adviser met with the school superintendent, Destry Brown, about their findings. Although Brown initially dismissed the concerns, he didn't dissuade the students from their reporting and eventually commended their work, Baden said.
Calls by TODAY seeking comment from Brown or another district official were not returned.
The newspaper's adviser, Emily Smith, told TODAY that "it kind of blows my mind" to think about what her students uncovered.
"I could not be more proud of them for their perseverance and their work ethic and their professionalism," she said.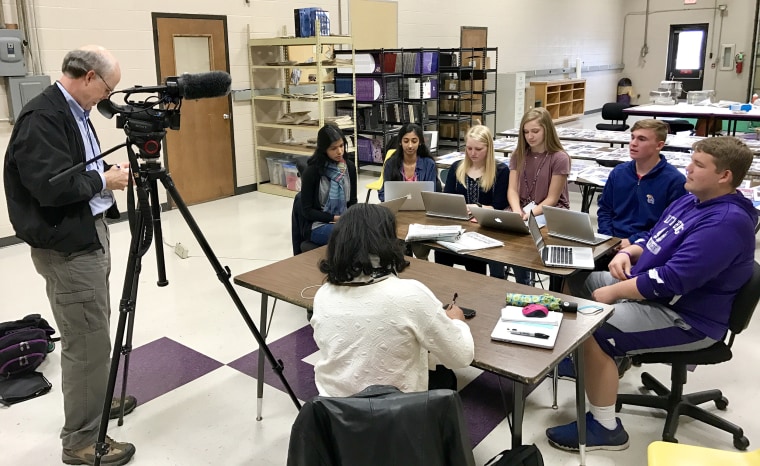 The students took an opportunity that landed in their lap and ran with it, even if it meant putting themselves in an uncomfortable situation.
"They were very respectful. These are not the kinds of kids ... raised to have doubts in anybody or question authority," she said. "But they're all very smart kids and they kept saying, 'This just doesn't make sense,' and I said, then keep asking."
In addition to Smith, who had to recuse herself at one point because of her involvement in the committee that hired Robertson, the students received help from the Kansas Scholastic Press Association and several local journalists.
RELATED: See why these students are all smiles after getting pulled out of class
Junior Kali Poenitske, 16, told TODAY the experience has taught her to trust her gut.
"This story really helped us learn how to keep going even when it gets tough, and when they tell you that there's nothing else to see," she said. "We knew there was a story there and so we wanted to share it with the community."
Paul said she hopes the story will stress that "journalism matters, even when it's coming from students."
She noted the negative attention the journalism industry has received recently.
"But people should know that journalism does have an impact and can be used to create real change."