On Thursday morning, the streets of New York will be filled with marching bands from all over the country as part of the annual Macy's Thanksgiving Day Parade. But why wait until then for all the fun?
We've revived our own tradition of having one special band storm Studio 1A — and beyond — on Thanksgiving eve!
All 200 members of the Grain Valley High School Marching Eagles played at the weather map, beyond our hair and makeup room, into the control room, through doors and out on to the plaza on Wednesday — performing "Kansas City Here We Come" all the way!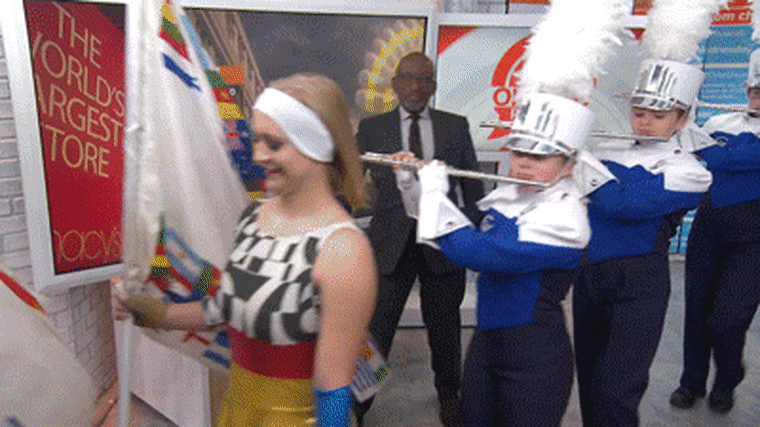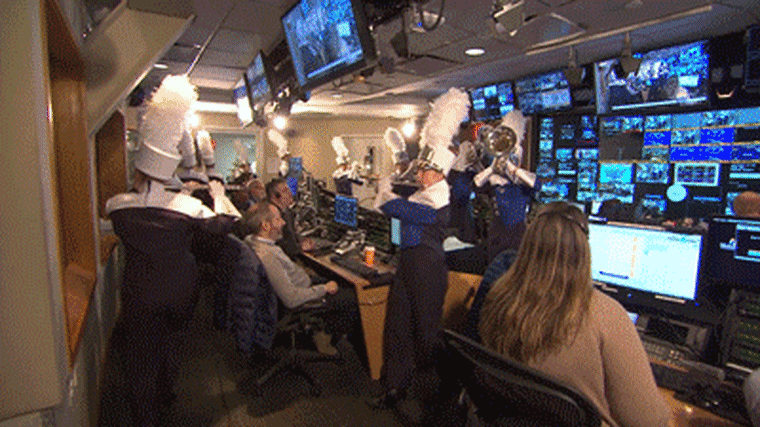 If a 200-member marching band seems awfully big for a small-town school, that's because it is — one in every six students in the Grain Valley, Missouri, high school is part of the act.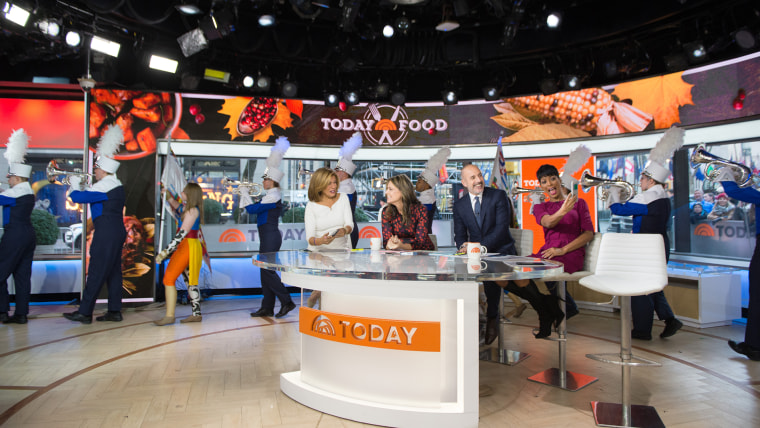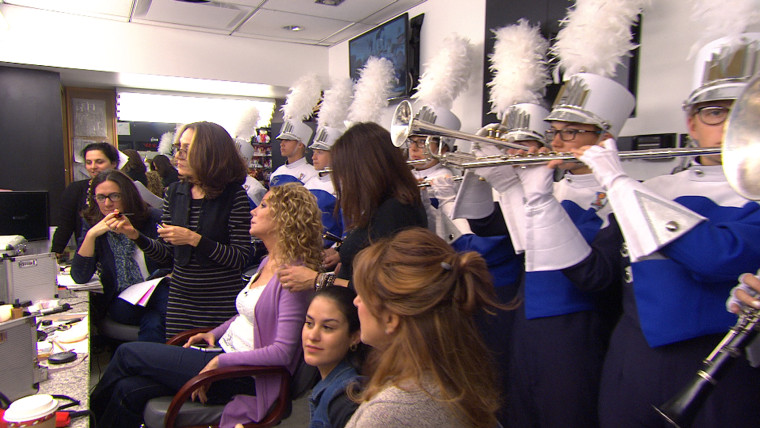 With so many talented teens in our midst, the excitement started long before the band even began to play.
We were happy to have them deliver some Thanksgiving cheer right here on TODAY, especially since they brought more than just music and enthusiasm. This band brought back a rich tradition.
In 1956, TODAY invited a high school marching band to play right through the studio for the very first time. The annual event eventually faded away — until the 1990s, when a revival saw a few more years of holiday fun.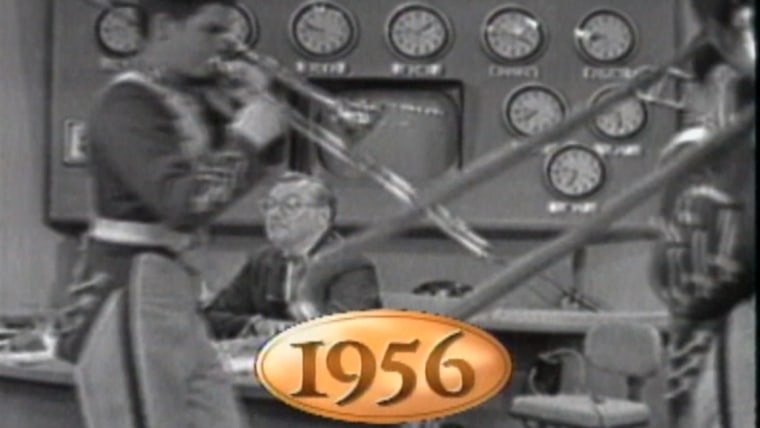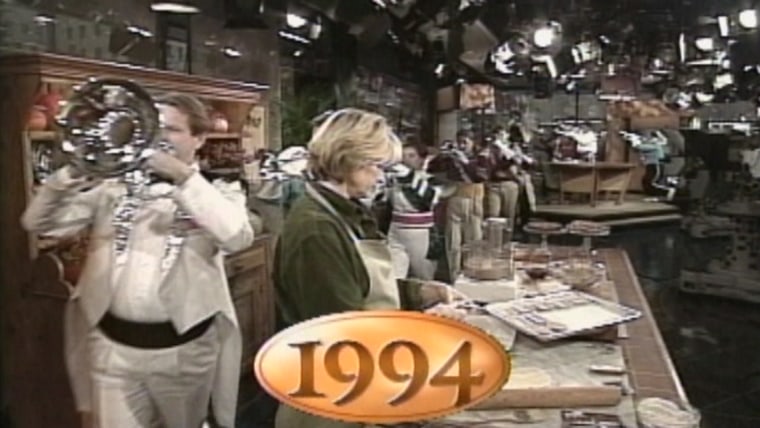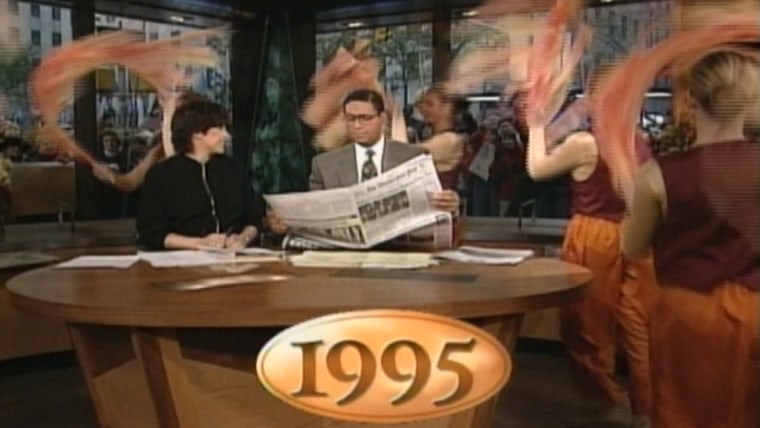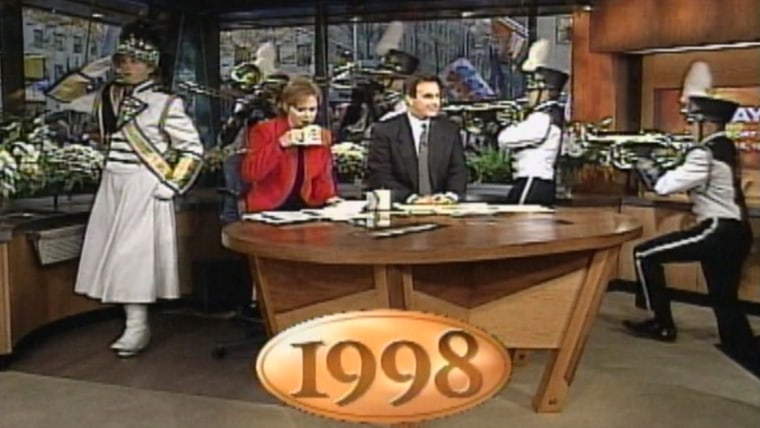 Here's hoping this is just the beginning of many more marching bands on TODAY!