As someone who's battled lupus since she was 12, Ashley Canty suffered two major health setbacks last year, but her fiancé is doing everything he can to boost her spirits as she fights for her life.
Sharing her story in a letter to Kathie Lee and Hoda, the 26-year-old offered an emotional tribute to her "most phenomenal" fiancé, Boyzie Hayes III.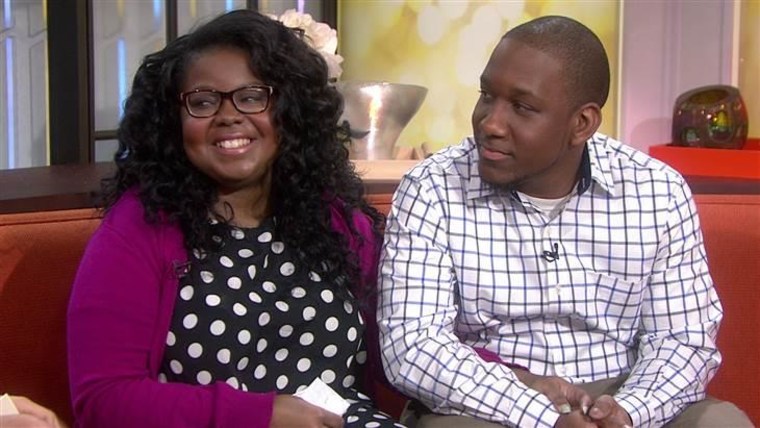 "He is a hard-working, loving, dedicated and compassionate human being," Canty wrote. "He cares more about me than anything else in the world. Please help me. I owe him one."
TODAY honored Hayes for his loyalty, support and optimism Thursday, when the couple appeared on the show. As a tribute to both of them, actress Eleasha Gamble performed the song "This Man Who Loves Me."
Canty and Hayes met during their college days, got engaged last year and are preparing for their July wedding. But the past year also has come with its share of adversity.
"Boyzie has been by my side through it all," Canty wrote. "Last year, I suffered a stroke and could not see out of my right eye. Boyzie was still there. He stayed with me every night in the hospital, took me to therapy, every doctor's appointment, and most importantly, reminded me to keep the faith when I felt that my life was over and wanted to give up on everything."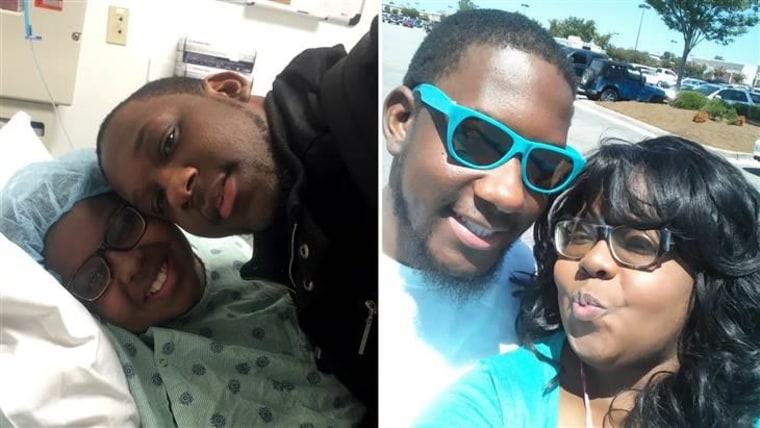 Before 2014 came to a close, that loyalty would be tested again: In December, she was diagnosed with cervical cancer.
"That was devastating news, as I felt like I have fought all my life to live; why is this happening to me?" wrote Canty, who just finished her third rounds of chemotherapy and radiation treatments. "But through this process, Boyzie has been my guardian angel."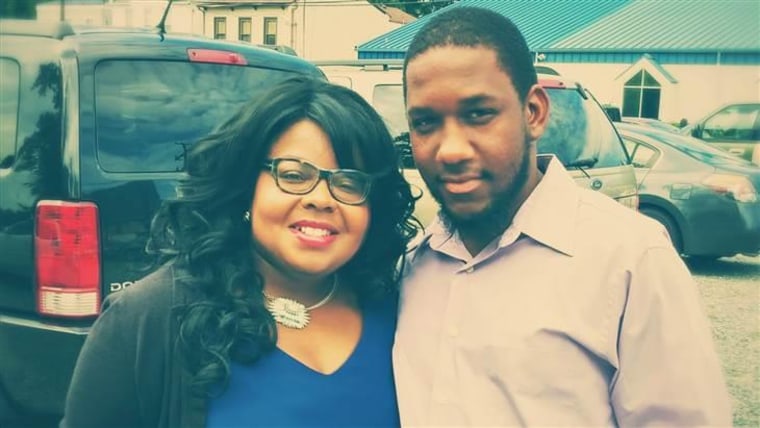 Even amid uncertain circumstances, neither Canty nor Hayes appears ready to give up anytime soon.
"Of course, I am deathly scared about what is to come for the future," Canty wrote, "but Boyzie is by my side, showing no fear."
Follow TODAY.com writer Chris Serico on Twitter.