Four-year-old Davie'onna shared a hug and a smile with the heroic bystander who, just hours before, helped save her life on her birthday.
Off-duty sheriff's deputy Jeff Haire, 44, was having fun with family at a local pool in Panama City Beach, Florida, when he found himself trying to save the life of a nearly drowned girl.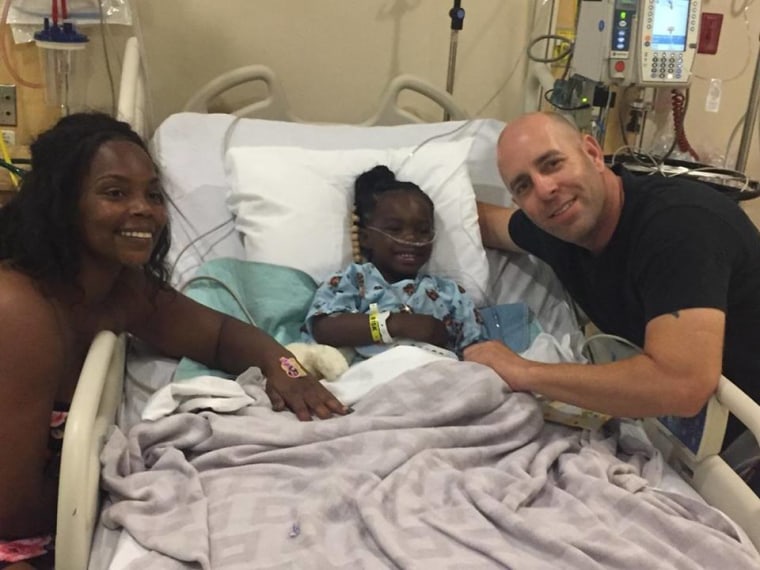 The grim scene unfolded on May 28 during Memorial Day weekend at Frank Brown Park when Haire noticed a man carrying what looked like a "lifeless" child out of the water.
It was Davie'onna, who was celebrating her 4th birthday at the pool with her mom and friends.
Immediately, Haire and the man lay her on the pool deck and began looking for a pulse. Looking at her, Haire, who is a corporal with the Bay County Sheriff's Office and 20-year police veteran, knew the situation was serious.
"I had investigated several drownings before in my career and the ones that didn't make it always had that foam around their nose and mouth area," Haire told TODAY. "When I saw that on her, I just thought the worst."
Unable to find a pulse, Haire immediately began administering CPR on the girl. Finally, after multiple rounds of CPR, he felt a heartbeat.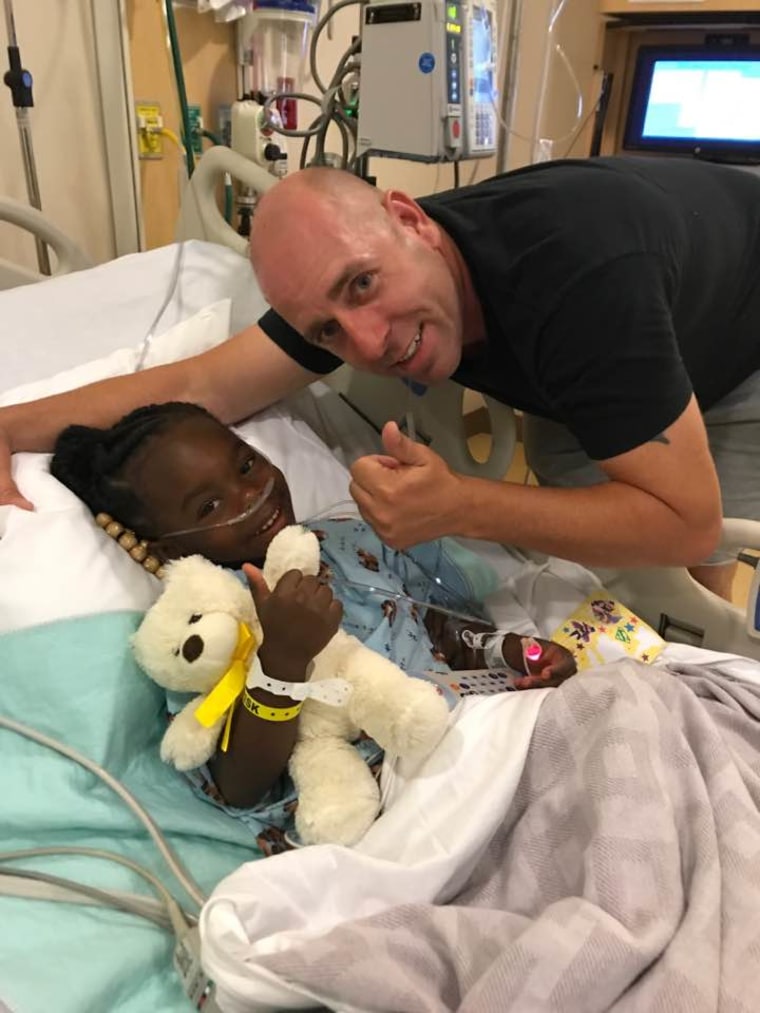 "I felt her heart rate go from literally 0 to about 100 — just like that," Haire said.
Carrying the girl in his arms, Haire ran over to an arriving ambulance, and Davie'onna was rushed to a nearby hospital with her mother, Kiara Greene, 27, by her side.
Luckily, no brain damage was found, something Haire and Greene couldn't believe.
"It was a miracle," Kiara Greene told TODAY. "That's why I call Jeff her guardian angel."
Later that evening, Haire went to visit Davie'onna as she was recovering in the hospital. The good Samaritan even brought a teddy bear to cheer her up.
The two reconnected again when Haire attended Davie'onna's make-up birthday party.
"I'm just so grateful," Greene said. "With everything that's going on in the world right now, there's still awesome people like him."