A routine bus evacuation drill turned deadly on Tuesday in Ohio when a vehicle rolled over the driver after she tossed a child out of harm's way.
The driver, as first reported by The Associated Press, was 51-year-old Laura Zborowski, who drove children ranging from kindergarten through 8th grade to and from Middlebury Academy in Akron.

Early Tuesday, Zborowski was leading 40 students from the charter school in a drill to practice evacuating the bus first from the front and then from the back of the vehicle. When the last student, a 10-year-old girl, was exiting the rear, the bus began to roll backwards.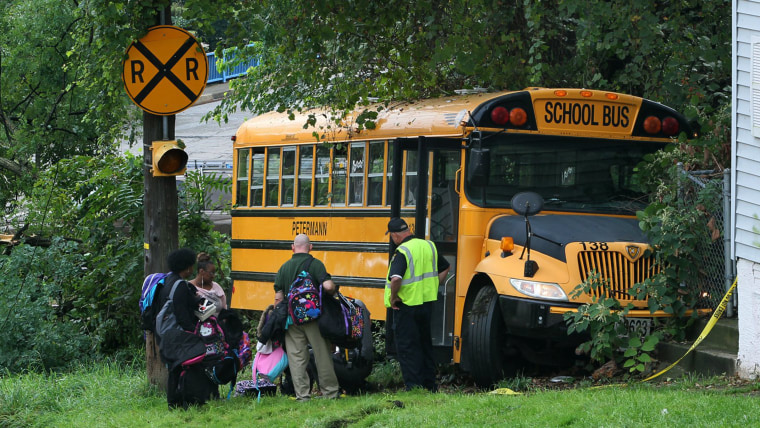 Zborowski was able to get the girl out of the way, but was unable to save herself. She leaves behind a 12-year-old son, Tyrese.
Zborowski's longtime neighbor, Steven Mikel, told local NBC station WKYC in Cleveland he was not surprised by her selfless, and ultimately fatal, act of heroism. "Your character comes through when the chips are down," he said. "You react. You don't think 'I want to be around for my son."

Petermann, the private bus company that serves Middlebury Academy and employed Zborowski, issued the following statement in the wake of the tragedy:
"The tragic loss of our team member Laura Zborowski has deeply saddened everyone at Petermann. Laura was a compassionate mentor, a dedicated trainer and a professional school bus driver we were proud to have on our team. She put the safety of the students entrusted in her care above all else and will be sincerely missed by all."
The Akron school district sent grief counselors to Middlebury Academy and to Petermann immediately following the incident.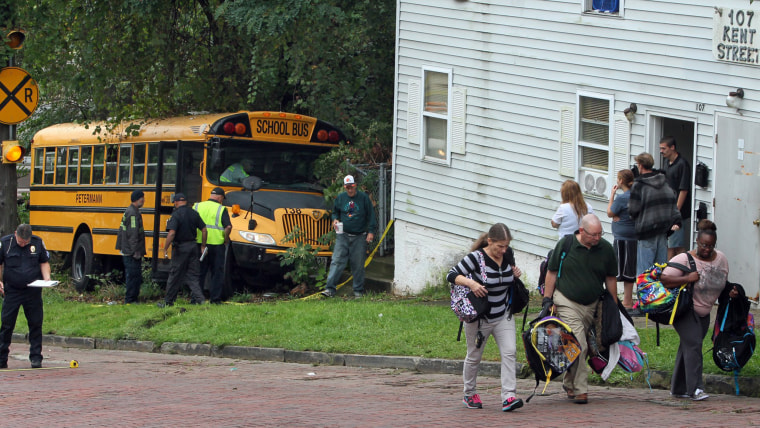 Zborowski's heroism has inspired strangers all over, including 27-year-old Charles Little of Cleveland, Tennessee. Little, a retired overseas basketball player, set up a Give Forward page in her honor. "The money we raise will go directly to her family," the page states. "Giving your life to save another is the biggest sacrifice one person can make. So lets show our support for this real HERO."

Little told TODAY.com that he saw Zborowski's story on the news and wanted to get the word out: "So much bad going on in the world, thought I'd try to highlight something good."