It may be near the top on the "ick" meter, but the trial of Michael Jackson on charges of molesting a 13-year-old boy is hardly unique, or even unusual, really. It's simply the latest installment of that beloved American sit-com, the Hollywood sex scandal.
Sex scandals, of course, have been with us ever since Sodom and Gomorrah. And while notable figures throughout history got themselves entangled in hangups over sex — Pope Alexander VI had an illegitimate daughter, who grew up to be Lucrezia Borgia, for example — the sex scandal as thrilling public entertainment didn't come into its own until the 20th century and the birth of the movies.
It all started with a man almost nobody remembers now, even though at his height he was among the biggest stars on the planet — both literally and figuratively.
The original tabloid victimRoscoe Arbuckle was one of the most popular comic actors of the silent film era. Better known as Fatty Arbuckle for his 266-pound frame, he was the original star of the Keystone Kops. He's credited with discovering Buster Keaton and with making the pie in the face the apotheosis of film slapstick. Hollywood legend has it that it was a pair of Arbuckle's enormous pants that Charlie Chaplin put on, giving him the inspiration for the Little Tramp. He's generally believed to be the first Hollywood star to win a million-dollar contract, and the first to be given complete artistic control over his films.
In September 1921, however, Arbuckle was arrested in a San Francisco hotel and charged with rape and manslaughter in the death of a minor starlet named Virginia Rappe.
Prosecutors said Arbuckle, whom they portrayed as a lecherous drunk, tried to force himself on Rappe, whom they painted as the ultimate flower of chaste virtue. Arbuckle's enormous bulk caused internal bleeding, they charged. Rappe, 26, died three days later of peritonitis.
The newspapers ate it up — the biggest star of the day was charged with killing a beautiful young actress in their alleged love nest. And they were spoon-fed the scandal, thanks to details freely distributed by the prosecutor, Matthew Brady, who was known to aspire to higher office and thought he could get there on the back of Fatty Arbuckle.
Big, fat injustice
Biographers and film historians agree that it was a bum rap. The first two trials ended in hung juries, but Brady was driven to win. His eagerness to convict Arbuckle was so immense that more than 30 years later, when it came time for the authors of the play "Inherit the Wind" to give a fictionalized name to the obsessed prosecutor modeled on William Jennings Bryan, they chose "Matthew Brady."
The third jury took six minutes to acquit, releasing a statement, which is reprinted in Stuart Oderman's biography "Roscoe 'Fatty' Arbuckle: A Biography Of the Silent Film Comedian." It said: "Acquittal is not enough for Roscoe Arbuckle. We feel that a great injustice has been done him."
That didn't matter. The Hays Office, Hollywood's censor at the time, banned Arbuckle from films, and while the ban was soon lifted, he was not able to return to the screen except for a few token appearances almost a decade later. By then, silent film slapstick was dead.
Arbuckle was a broken man, making ends meet by directing minor comedies under the assumed name William Goodrich. For the movie history "Hollywood: The Pioneers," actress Louise Brooks told author Kevin Brownilow that Arbuckle "made no attempt to direct this picture" — "Windy Riley Goes Hollywood," which was released in 1931, a year before he died. "He sat in his chair like a dead man," she said.
Kissing cousins
Arbuckle's tale illustrates how a sex scandal can destroy a person, even if he's innocent. You have to be a particularly ornery cuss to survive such things. Especially if you did it.
Jerry Lee Lewis couldn't understand what all the fuss was over about his marriage to Myra Gale Brown. When he arrived in England for a British tour in 1958, he found out.
Myra was Lewis' cousin, and when they married in 1957, she was only 13 years old and he was still married to his second wife. The British tabloids did what they do, and in the ensuing frenzy, Lewis' tour was canceled, his record contract was torn up and his songs disappeared from the radio. He had to return to small clubs and detour into pure country music to make his comeback, and even then it took him almost a dozen years to resume making hit records. But he did it.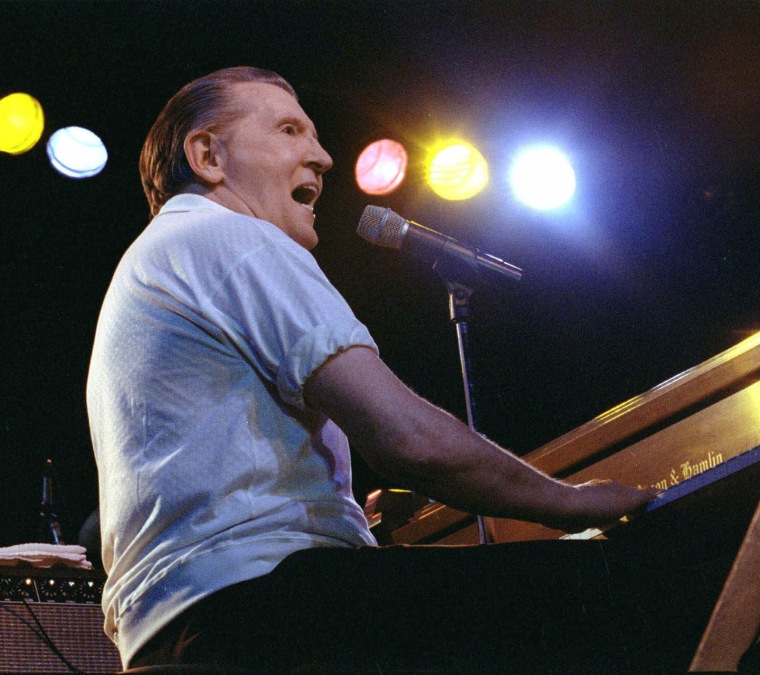 Often the scandal — like Lewis' and Jackson's — explodes because the object of a star's affection (or alleged affection) is just a kid. Over the years, many celebrities have been hounded by the press and the cops because of their involvement with sweethearts young enough to be in high school:
Elvis married 22-year-old Priscilla Ann Wagner Beaulieu in 1967. They began dating, however, when she was 14, and she moved into Graceland at 17.
Salvatore P. Bono never would have hit the big time had he not fallen in love with and married 16-year-old Cherilyn La Pierre in 1963. They were better known as Sonny and Cher.
Chuck Berry spent a year and a half in jail for transporting a 14-year-old girl across state lines in 1961.
Roman Polanski became a fugitive when he was convicted of the statutory rape of a 13-year-old girl in 1979, when he was 42. While living in Europe, he was linked to actress Nastassja Kinski, who was 15 at the time.
Then there was Errol Flynn.
The movie hero who buckled more swashes than any real-life pirate was tried on charges of statutory rape involving two teenage girls in 1942. He was acquitted — not so much by arguing that he was innocent, but by arguing that he was Errol Flynn, and what redblooded American girl could resist?
If anything, the scandal only added to his reputation as a devilish ladies' man, so much so that the phrase "in like Flynn" was coined, for all the reasons you would think.
The rich are different
There was one famous man, however, for whom scandal was never a real obstacle.
William Randolph Hearst lived perhaps the most remarkable American life of the 20th century: congressman, press baron and movie mogul (in fact, he hired Arbuckle to direct a film after Arbuckle's descent). His story was told in "Citizen Kane," only thinly disguised. One of the characters in that film, Susan Kane, was based on Marion Davies, Hearst's mistress.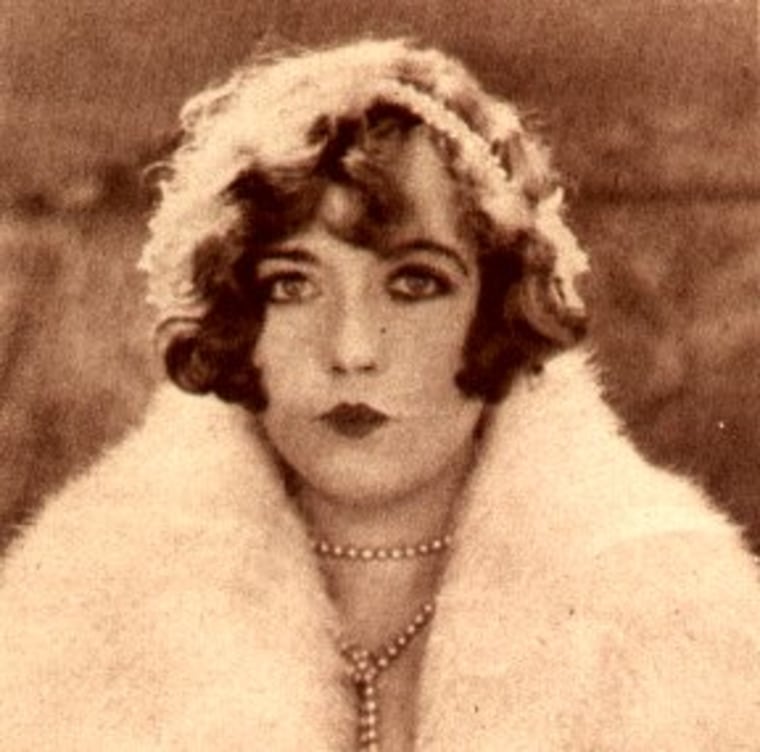 It is a testament to the sheer power Hearst wielded that he could openly live with a former showgirl for more than 30 years — installing her as hostess at his palatial San Simeon estate and starring her in dozens of his films — while remaining married to his wife until his death in 1951. The notoriously combative Hearst never bothered to respond to gossip about his very public affair, the sort of gossip that could be professionally fatal in the 1920s. He was so rich and so powerful that it didn't matter.
Hearst eventually lost most of his fortune, but it was not his affair with Davies that did him in; indeed, Davies bailed Hearst out on more than one occasion, once with a $1 million check. And while Davies' career was sometimes ridiculed as being the product of her relationship with Hearst, the affair certainly didn't hurt her: Among those attending her funeral was former President Herbert Hoover.