A Colorado teenager who was the sole survivor of a rockslide that killed her parents and three other family members will never forget her father's heroism.

"I did cover myself, but I was just standing in the open,'' Gracie Johnson, 13, told Savannah Guthrie on TODAY Thursday. "He did push me to a rock that was bigger than I was, and he just saved me."
Johnson and her family were hiking on a popular half-mile trail in the Pike and San Isabel National Forests in Colorado on Sept. 30 when boulders, some as large as cars, began tumbling down the mountain. The rockslide killed Johnson's father, Dwayne; her mother, Dawna; her sister, Kiowa-Rain; and cousins Baigen Walker and Paris Walkup. Gracie was airlifted to safety to Children's Hospital Colorado in Aurora with a broken leg. 
She told rescue workers that her father shielded her from the oncoming rocks.

"Her dad is a real hero," Deputy Nick Tolsma of the Chaffee County Sheriff's Department told TODAY. "Saved her life."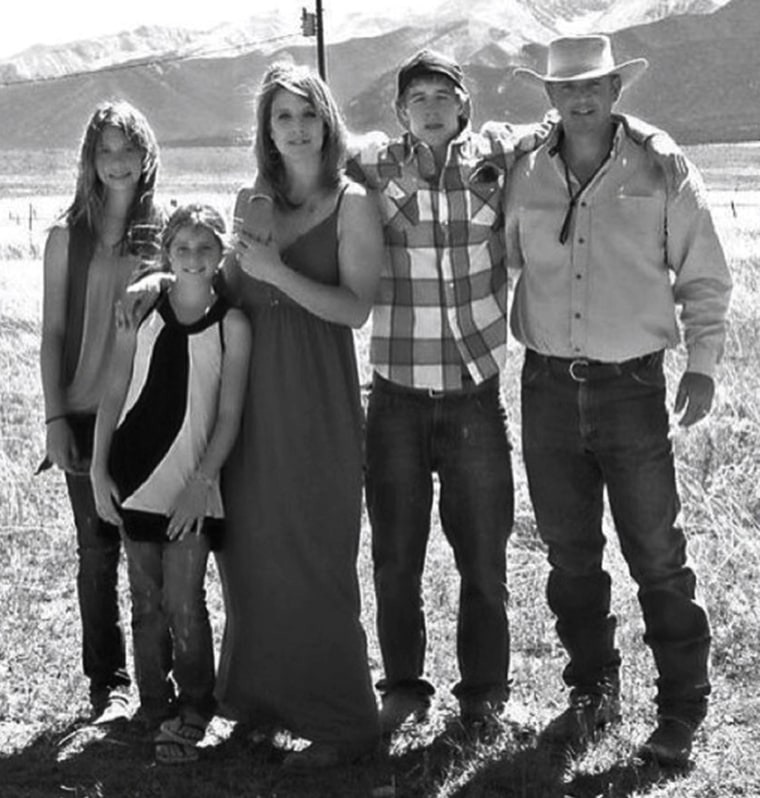 Witness Adam Rogers was halfway up the trail when he saw the boulders start tumbling down the mountain. He ran to call 911.
"We heard this large crack, kind of a cracking thunder sound, and we saw this big chunk of the mountain just slide down,'' Rogers told TODAY.
Rescue workers found Johnson as they searched the rubble.
"I heard a small girl cry out and I could only see her hand coming up through the boulders,'' Tolsma said. "I immediately went over there and started tossing off the boulders."
Johnson is now living with her aunt and uncle, Daryle and Dayna Johnson, and her cousin, Tyler, who have moved to live with her in the tight-knit town of Buena Vista, Colo.
"I'm doing really well, and I'm healing a lot,'' she told Guthrie. "It's a lot different. Nothing is going to be the same for me. I'm handling it really well. I know that I have to change a lot."
Johnson is grateful for the support she has received not only from her town but also surrounding communities.
"I've always had a caring community,'' she said. "We've always had each other's backs, but after this happened, there was just so much support that was given to me...They were just really nice."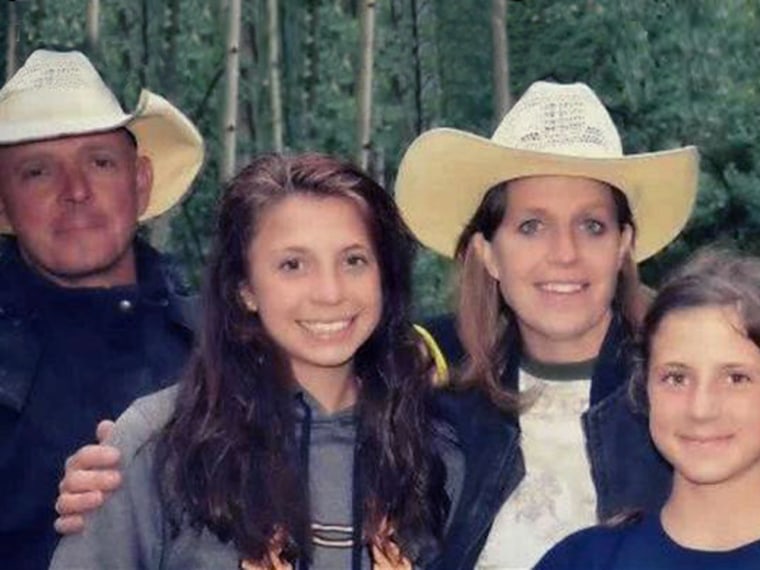 "We run into a lot of people in the grocery store who know us and we don't exactly know them, so that's kind of weird, but the town's great,'' Daryle Johnson told Guthrie. "We got just everybody supporting us up there. You don't know how many times you hear, 'Anything we can do for you, just give us a call.' It's a great community. It's a little bit of a change going to a small town, but it is really nice."
Dwayne and Dawna Johnson were popular coaches in Buena Vista.  
"Everybody in the community still talks about them constantly,'' Dayna Johnson told Guthrie. "Dwayne was just the life of the party. He was just a real guy. Everyone was his friend. (He) didn't know a stranger, and Donna was one of the most beautiful souls. She was a photographer and did wonderful pictures. They were great parents, and they're really missed in the community."
"It really didn't set in,'' Daryle Johnson said. "It still hasn't. I really miss the guy. When we moved out there, the first guy I wanted to call was my brother to let him know, 'Hey we're going to live close to you.' It's different."