/ Source: TODAY contributor
Luntik the cat's ears must be burning from all the discussion he's generating — all four of 'em.
That's because the 3-month-old kitten, who lives in an auto service station garage in the far eastern Russian city of Vladivostok, was born with dual sets of ears. But while Luntik undoubtedly draws double takes from motorists pulling into the station, he doesn't get a double earful of their exclamations: The small pair of vestigial ears slightly in front of the main ones — which are purr-fectly normal — contain no ear canals or anything else that would make them functional.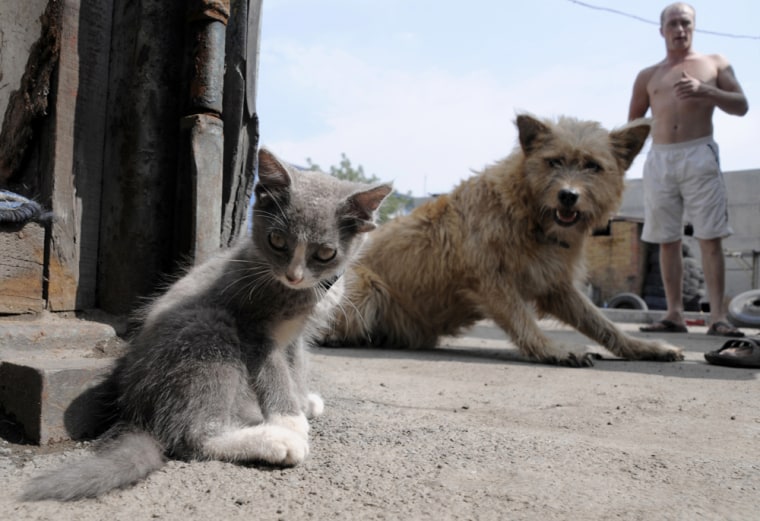 Still, Luntik is causing quite a stir. The British press has dubbed Luntik "Jedi Cat," while wags on the Web are speculating that the cat's condition is a genetic hangover from the Chernobyl nuclear meltdown of 1986.
But as strange as Luntik may look, the Russian cat is far from alone. In 2004, a German cat named Lilly generated headlines for her four ears, and Yoda the cat did likewise in Chicago in 2008.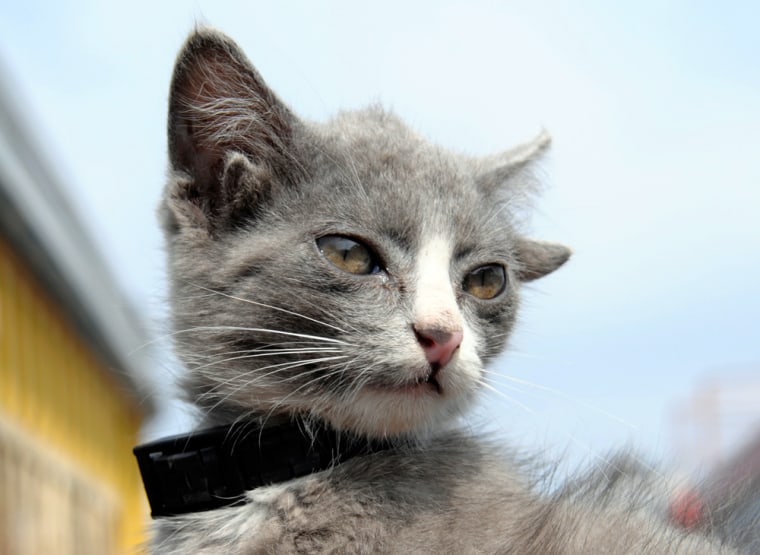 In fact, the website messybeast.com reports four-eared cat sightings dating back to the 1950s. The genetic mutation on otherwise normal felines comes in different forms, from simple little flaps that merely augment the cat's overall look to obstructive and potentially damaging extra ears that may require surgical remedy.
At any rate, "ears" looking at you, Luntik!