Maybe, thanks to this pic, tweeted by Nichelle Nichols Tuesday. She's the actress who played Uhura in "Star Trek":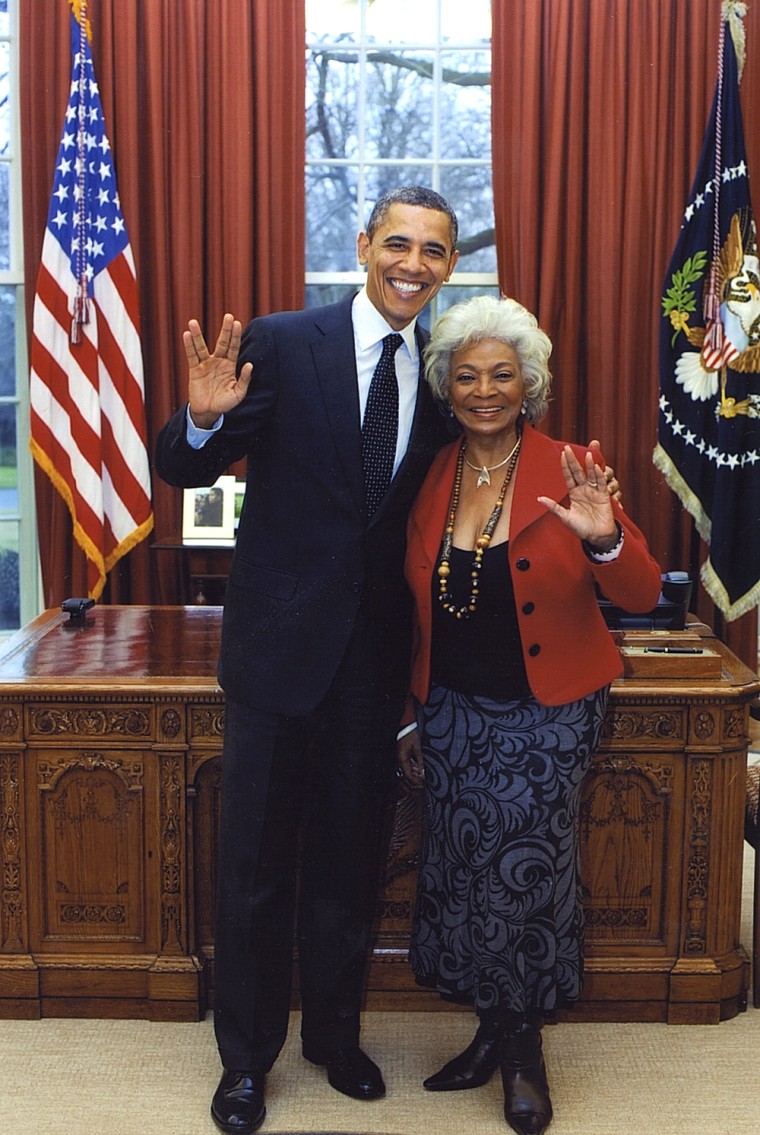 Who knew Obama could do the Vulcan salute?  
In February, when the photo was taken, Nichols tweeted that Obama as "as charming and handsome as I had expected," and said the president "confirmed to me that he was definitely a Trekker! How wonderful is that?!" 
She also revealed that she resolved a rumor while there: The president, who was "quoted as saying that he'd had a crush" on her when he was younger, "proudly confirmed it." 
More: Romney turns to Obama after GOP primary sweep 
'Mad Men' mentions a Romney, family reacts 
Obama admits: As a hairstylist, he's a 'do-saster  
Sneak peek: Nimoy reminds Sheldon of his human half on 'Big Bang' 
Divorce forces man to beam out of 'Star Trek' home 
TODAY.com senior editor Amy DiLuna can't do that with her hands. Can you?