A new tour at the film studios outside London where the Harry Potter blockbusters were shot aims to champion the "unsung heroes" — from seamstresses to special effects wizards — who made the movies magical for millions.
"Warner Bros. Studio Tour - The Making of Harry Potter" opens to the public on Saturday, and organizers expect 5,000 visitors to file past the familiar sets, strange creatures and scale models every day.
They enter through the famous Great Hall, a cavernous room with stone-like walls, real stone floors and graffiti-marked tables where students of Hogwarts School of Witchcraft and Wizardry ate their feasts and enjoyed the Yule Ball.
Also preserved from the original films are Gryffindor Common Room, Professor Dumbledore's office, the potions classroom, Hagrid's hut, the Weasleys' kitchen and a section of the Ministry of Magic.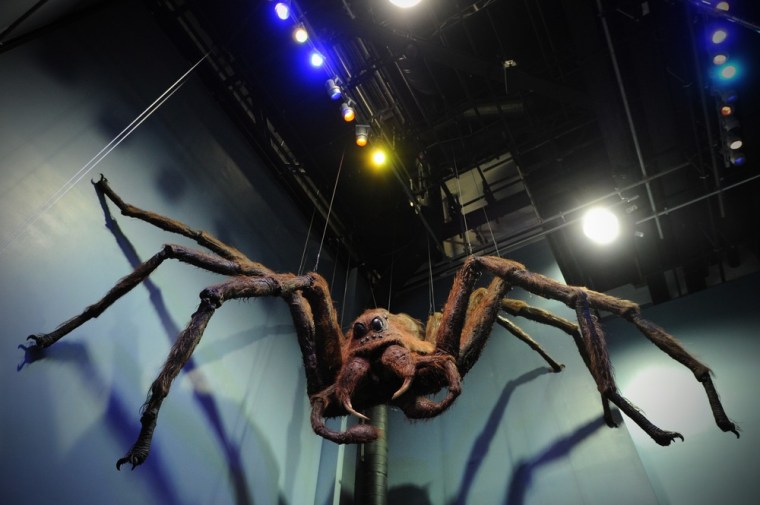 The giant spider Aragog, a version of the animatronic "Hippogriff" Buckbeak and eerily life-like models of the actors allow visitors to study up close the painstaking craftsmanship that every scene involved.
The animatronic Aragog, for example, needed 100 technicians to operate, real goat hair was inserted strand by strand to create Greyback's werewolf face and Ollivanders shop in Diagon Alley contained 17,000 individually labeled wand boxes.
"There's just so much detail in everything," said Rupert Grint, who played Harry's best friend Ron Weasley in the films.
"I'm so happy it hasn't all been put away into storage and collected dust and forgotten about because it's something that really needs to be celebrated," he told Reuters, sitting in the Weasley kitchen.
The output of hundreds of people working behind the camera on sets, costumes, masks and props were combined with computer-generated images in what special effects supervisor John Richardson called a unique collaboration.
"I've worked on nine of the (James) Bond movies and they didn't have the same look or aspect or thought process, if you like, that's gone into the Potters.
"Never before have you had a group of technicians work for 10 years, 12 years in my case, all on the same film without, virtually, a break."
The tour, which lasts around three hours, finishes with a walk along Diagon Alley which leads eventually to a large room filled with a huge scale model of Hogwarts castle.
Its courtyards, towers and turrets were filmed and enhanced with digital effects and more than 2,500 lights were installed to simulate lanterns and torches inside.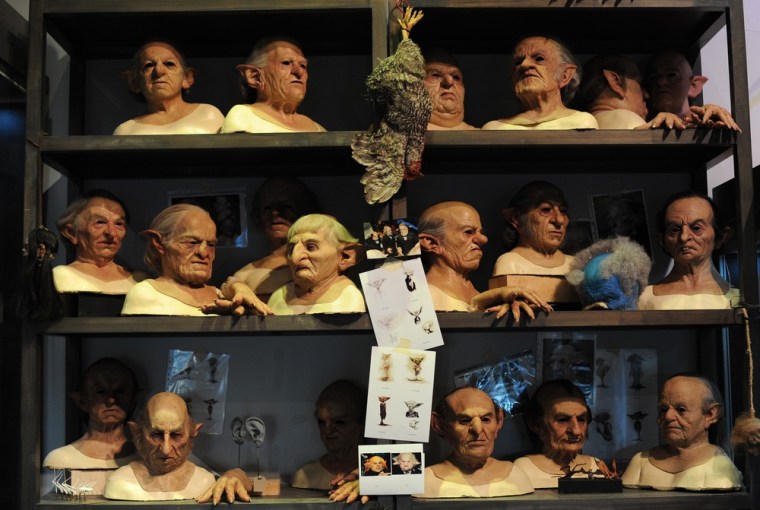 Early reviews of the attraction at Leavesden Studios just outside London have been mixed, with some criticism leveled at the ticket prices and other costs.
Adults pay 28 pounds ($45) and children 21 pounds ($34), and a pass for a family of four costs 83 pounds ($133). Children under five go free, and tickets must be booked online in advance. There are tickets available for most week days over the coming months.
Visitors also have to pay for transport — a short train ride from London, for example, followed by a special bus service from Watford Junction, and they exit the tour through a gift shop where the most expensive item is a replica of the robes worn by Dumbledore costing 495.95 pounds ($790).
Many of the sets are cordoned off, although interactive elements include a "magic" iron moving at the wave of a wand, touchscreens helping children navigate Hogwarts and broomsticks to sit on and "fly" over digitally imposed backgrounds.
"Prices aside, the tour is a must-see for Potter fans and a fitting monument to the team who created Britain's most successful film franchise," said Anita Singh in the Telegraph.