The New York City taxi driver behind the wheel of a cab that carried Prince Harry, his wife, Meghan, Duchess of Sussex, and her mother during an alleged car chase involving paparazzi this week is speaking out about what happened.
Sukhcharn Singh told Reuters a man in a suit hailed him for a ride on May 16 before three people got out of a black car and into his cab. Singh said he drove away for a few moments before a garbage truck blocked his path.
"And all of a sudden paparazzi came out of nowhere and just started flashing, taking pictures and they didn't stop until the security got out and said, move, move, move," he said.
"And then the garbage truck got out of the way and the paparazzi were following the car. And Prince Harry and his wife and the other lady, they were nervous and they looked scared."
Singh, who said he was never told where the group was going, told Reuters he never panicked during the ordeal.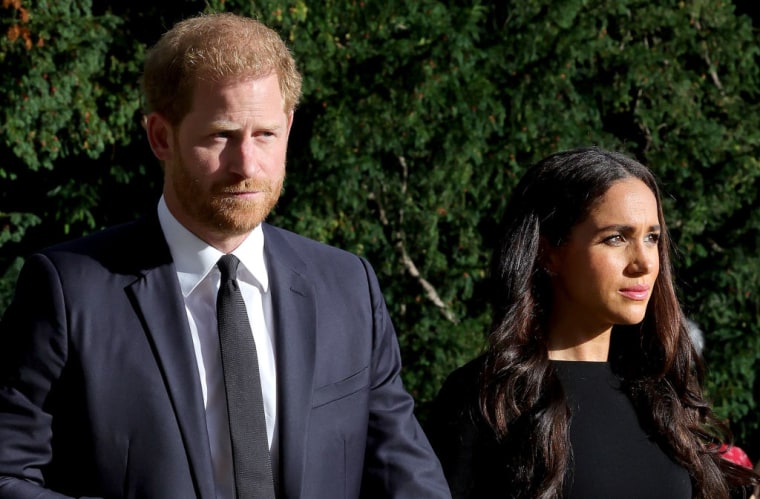 "You know, my feelings were normal, but I'm sure their feelings were more intense because of what his mom, Princess Diana, died in a crash running away from the paparazzi," he said. "So I think their emotions must have been higher."
In a separate interview, Singh told The Washington Post that he wound up returning to the area where he picked up the trio and that the incident lasted 10 minutes.
"I don't think I would call it a chase," Singh said. "I never felt like I was in danger. It wasn't like a car chase in a movie. They were quiet and seemed scared but it's New York — it's safe." 
A spokesman for Harry and Meghan released a statement on May 17 saying that "highly aggressive" paparazzi followed the couple after they left the Ms. Foundation Women of Vision Awards at the Ziegfeld Ballroom in New York City. Meghan's mother, Doria Ragland, was with them.
"Last night, the Duke and Duchess of Sussex and Ms. Ragland were involved in a near catastrophic car chase at the hands of a ring of highly aggressive paparazzi," the spokesperson told NBC News.
"This relentless pursuit, lasting over two hours, resulted in multiple near collisions involving other drivers on the road, pedestrians and two NYPD (New York Police Department) officers."
Harry and Meghan were taken to a police station after the incident, law enforcement sources told NBC News.
"There were numerous photographers that made their transport challenging," Julian Phillips, deputy commissioner of public information for the NYPD, said in a statement. "The Duke and Duchess of Sussex arrived at their destination and there were no reported collisions, summonses, injuries, or arrests in regard."
For many, the alleged chase called to mind the death of Harry's mother, Princess Diana, in 1997. The Princess of Wales was killed when the car she was riding in crashed while trying to outrun a group of paparazzi in Paris.
"While being a public figure comes with a level of interest from the public, it should never come at the cost of anyone's safety," Harry and Meghan's spokesman said in the statement. "Dissemination of these images, given the ways in which they were obtained, encourages a highly intrusive practice that is dangerous to all in involved."
Asked to comment on the royal couple's claim that they were involved in a "near catastrophic car chase," Singh said it may have occurred before they entered his cab.
"I'm not sure it was with me," he told Reuters. "Maybe prior to me, you know, prior to me, maybe. Because their emotions were pretty high, because all of a sudden they thought there was no paparazzi, then paparazzi came out of nowhere, you know.
"I mean, I don't think there would have been an accident because there was not that much traffic at nighttime, but you never know, right?" he said.