Harold Elsesser may not be a man of many words, but the 91-year-old volunteer's lifetime of good deeds speaks volumes.
"People know Harold as the quiet man with a big smile and heart of gold," his friend, Becky Sanders, wrote in a letter to TODAY. "But being blessed to have known Harold for 15 years, I know there is much more to that smile."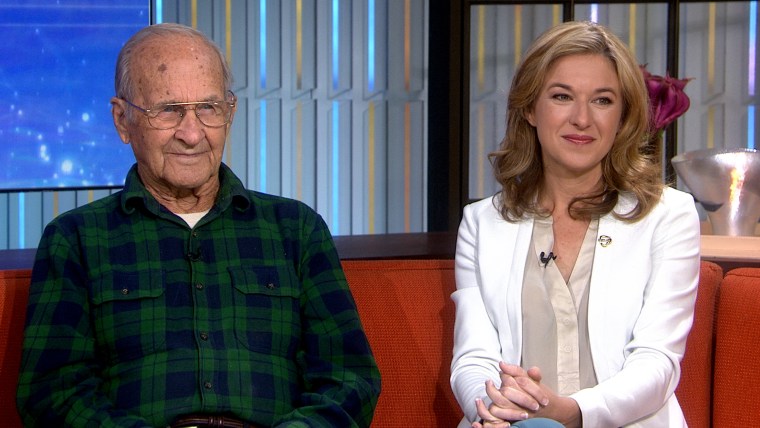 Just days after retiring from careers in transportation and construction in the late '80s, Elsesser found a new calling. Today, the Cape Coral, Florida, resident continues to pitch in for local branches of Habitat for Humanity, which builds, renovates and repairs houses for the needy.
"Though originally a potato-truck driver, Harold had finished his career in the construction industry and thought Habitat would be a good fit," Sanders wrote. "He soon turned his personal van into a construction supply vehicle, even removing the back seats to fit as many tools as possible."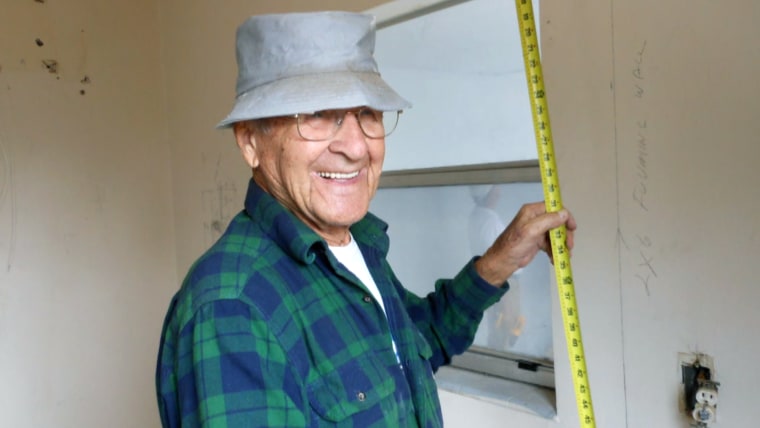 When it comes to consecutive years of service, Elsesser is tough to beat. With more than 25 straight years and over 20,000 labor hours dedicated to the cause, he isn't far behind President Jimmy Carter and first lady Rosalynn Carter, who first partnered with the charity in 1984.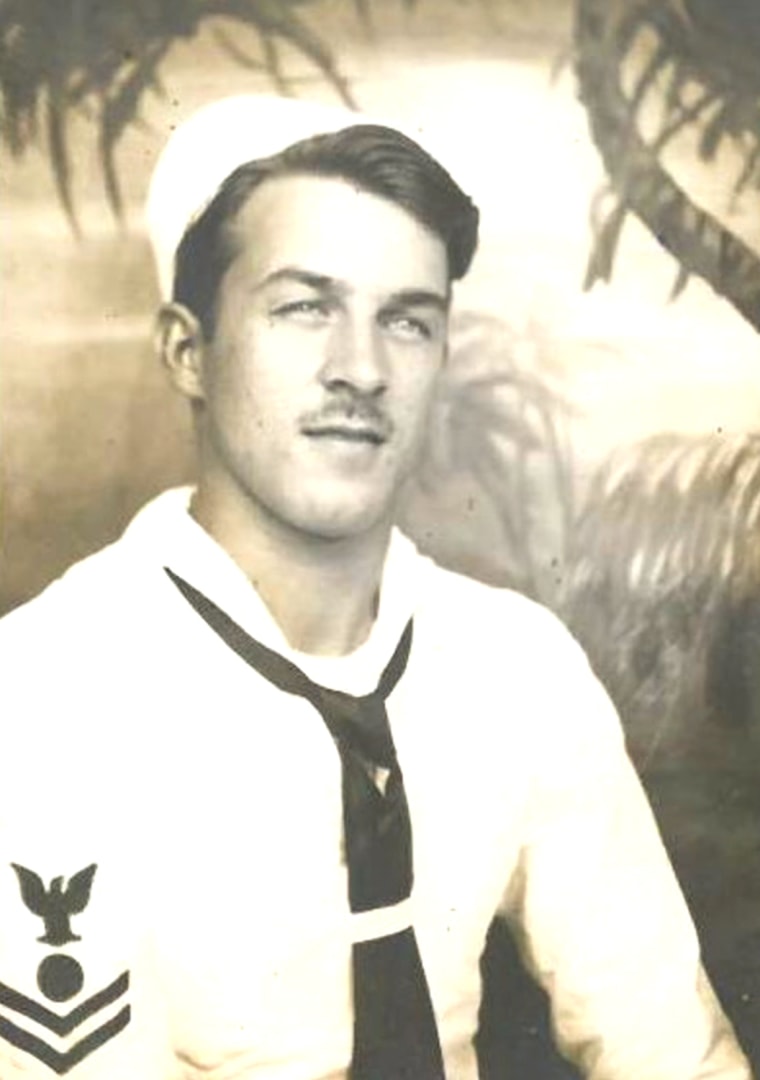 Whether it's working on the U.S.S. Intrepid until the end of World War II or building the church where he now attends services, Elsesser's good deeds often goes overlooked because he doesn't boast about them, Sanders says.
And at Habitat, his attitude and productivity have become contagious.
"Inspired by his work ethic and quiet spirit, volunteers soon followed Harold's lead," Sanders wrote. "People started coming to the site where Harold was volunteering to work alongside him."
Impressed and motivated by his leadership through example, volunteers in this subset started called themselves "Harold's Group." And just last month, a Habitat home was dedicated in Elsesser's name.
TODAY paid tribute to him Thursday with a song sung by Broadway performer John Jellison, as well as a variety of gifts ranging from a V.I.P. tour of the Intrepid to two sets of tool kits and tool belts.
Elsesser's kind of leadership, Sanders says, makes a real difference.
"We love Harold because he is the type of person we all aspire to be," she wrote. "Every bit of energy and skill that he has, he has shared to benefit others. At age 91, he hasn't wasted a day."
Follow TODAY.com writer Chris Serico on Twitter.