As Will and Kate get set to travel to Down Under's Red Center — the heart of Australia — it's clear this Royal family hasn't just captured headlines, but stolen the hearts of many around the world.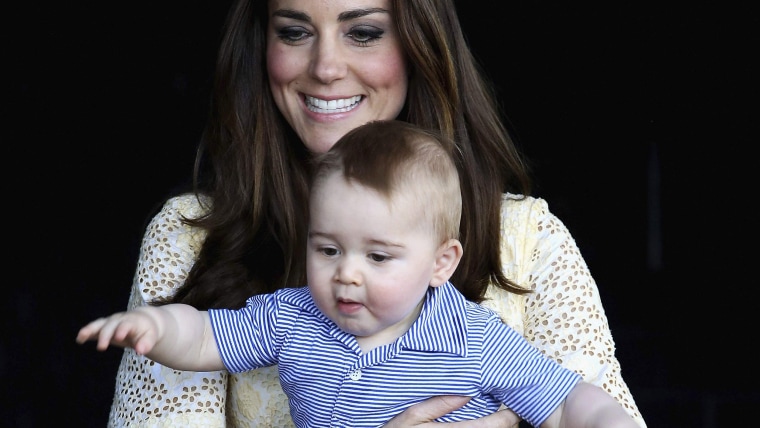 Prince William was there 30 years ago as a baby, with his mom and dad, Prince Charles and Princess Diana.
Like his dad before him, Prince George is the real star of this three-week tour. Whether he's at Sydney's Taronga Zoo, kicking his legs with excitement and reaching out to touch a rabbit-sized marsupial — teaching the world what a bilby is — or holding the floor during a play date with other tykes in New Zealand, the 9-month-old is a natural.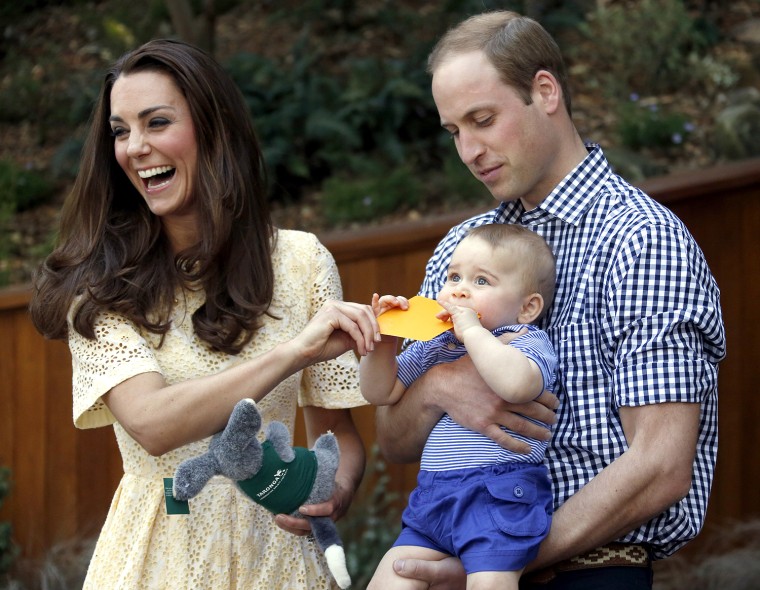 Throughout the tour, busy mom Kate hasn't made a misstep. Fans wait for hours for one brief glimpse, and that can be enough to make them swoon. One young woman at the Sydney Opera House burst into tears of joy from the thrill of taking a selfie with her idol.  
While Prince George and Kate have captured most of the headlines, it is of course Prince William who is second in line to the throne, after Prince Charles. But while Will might seem to be in the background, his story is a key part of the history which gives this royal tour a special poignancy, said Helen McCabe, editor-in-chief of Australian Women's Weekly.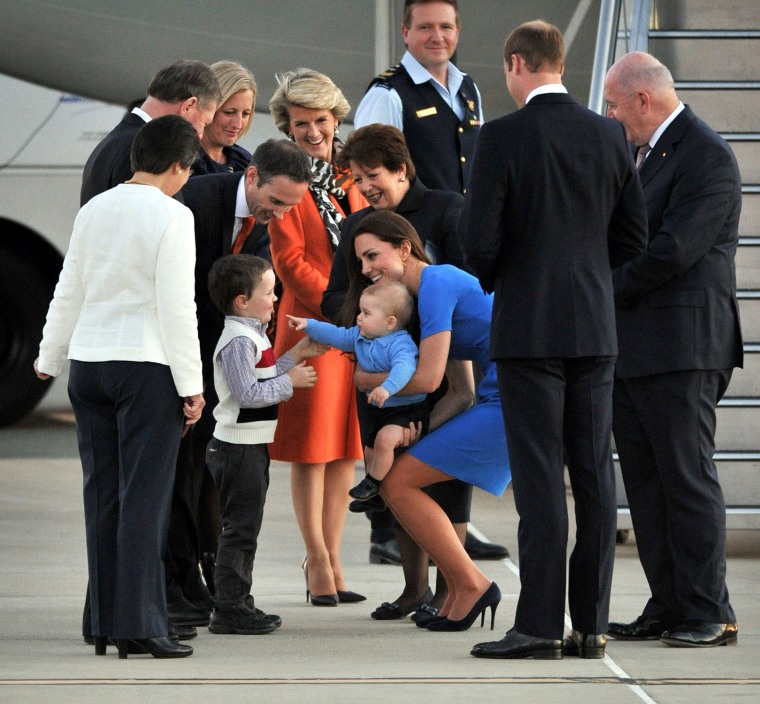 "You feel immense joy for William because you watched him as a boy go through the misery of his parents' marital break down," says McCabe, whose magazine is the most widely read in Australia. "Famously, there is the story of him pushing tissues under the bathroom door because he heard his mother crying. And then he had to bury her in front of the eyes of the world. He has had great sorrow in his life. To see William turn into a handsome, thoughtful, considered man with a beautiful wife and a baby is a fairy tale."
There's plenty of stagecraft and choreography on the royal tour. Even the way in which Prince George has been carried both by Kate and William is considered a symbol that this is a modern marriage, a modern royal family. But there are unscripted moments, too — including Kate, almost too far away for TODAY's camera to catch, playfully teasing William after her Kiwi America's Cup team defeated his in New Zealand.  
From the steps of St. Mary's Hospital in London to posing with his little sister Charlotte, take a look at the royal baby's adventures.
And it is that element — happy newlyweds, with a cute baby, enjoying a fantastic holiday — that gives this tour its "feel good" quality, said McCabe. When it comes to royalty, there is no shortage of things that glitter. But McCabe says it is happiness which gives this tour its magic.