Hoda Kotb shed plenty of joyful tears Wednesday, which happens to be her birthday!
The TODAY plaza crowd surprised her with a round of "Happy Birthday," which concluded with Kathie Lee Gifford walking out with a cake.
This year is a particularly special birthday for Hoda, since it's her first as a mother.
She adopted her daughter, Haley Joy, in February.
"This time last year, I didn't have Haley, and I get to be able to celebrate my birthday with a little girl! I'm sorry but it's so awesome. I'm bursting," she said through tears. "This is an awesome birthday for so many reasons."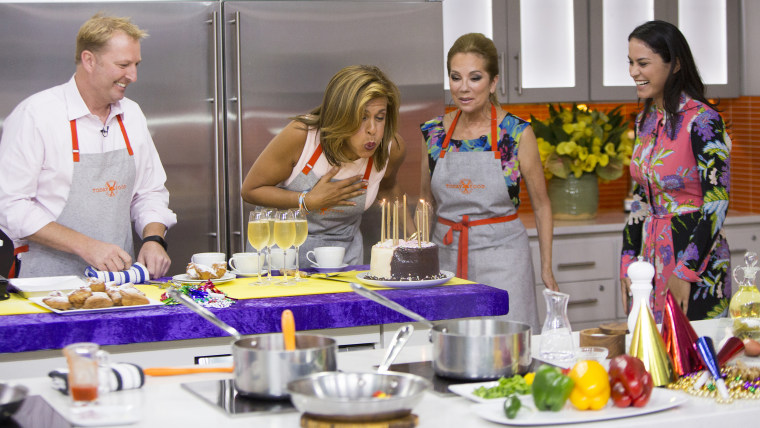 Later, she received more birthday greetings from friends, including musician Brett Eldredge.
In a videotaped message, he noted he first met Hoda when he appeared on the show in 2013 on her birthday!
"I was totally floored by your spirit and energy," he said, calling the TODAY anchor the "sweetest soul."
But the best gift of all was another video appearance by Haley Joy, who had a "Happy Birthday Mama!" shirt to show off.
Kathie Lee wrapped up TODAY's fourth hour by bringing out another birthday cake, but this one intended for Hoda to bring home to Haley "to let her smash her hand in it," she said.
Happy birthday, Hoda!