She may be turning 75 today, but in a lot of ways Jane Fonda has lived several lifetimes already.
She comes out of Hollywood royalty -- her dad was Oscar-winning actor Henry Fonda -- and a tragic childhood (her socialite mother committed suicide when Jane was just 12). She and her brother Peter both took to acting as young adults, but Jane moved easily from modeling to the stage and into movies by the 1960s. 
Her work was critically praised as she eased between comedies (1967's "Barefoot in the Park") and drama (1969's "They Shoot Horses, Don't They?") and proved she could poke fun at sci-fi with 1968's "Barbarella," which was directed by her then-husband Roger Vadim. The role put her on the cover of Life.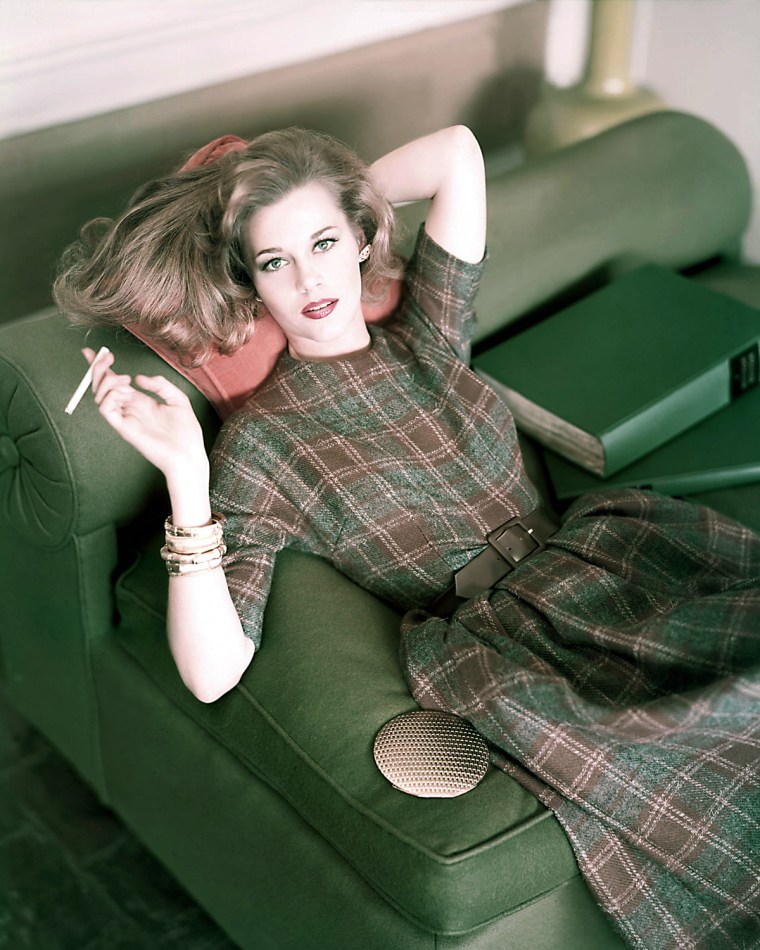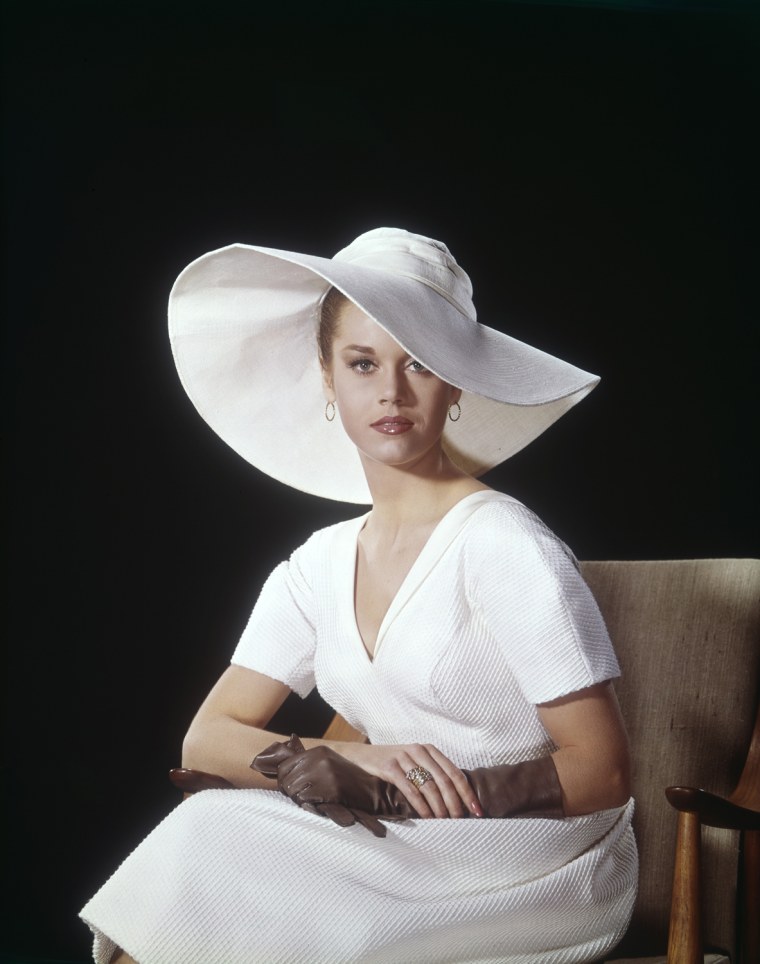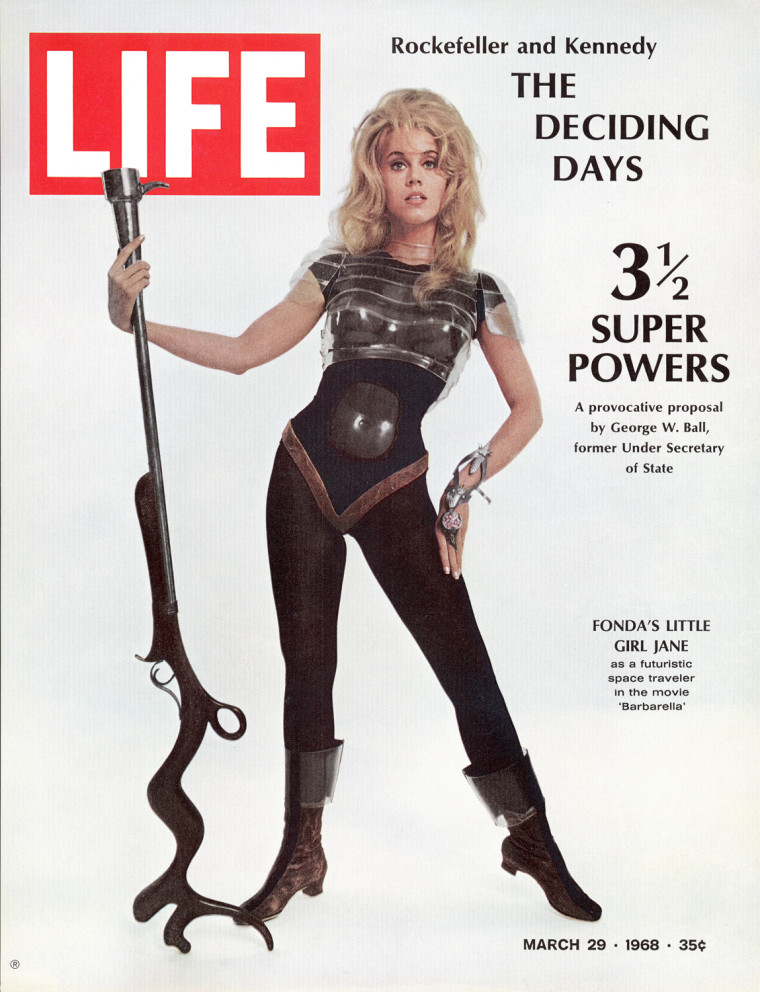 She picked up two Oscars in the 1970s -- one for 1979's "Klute" and another for 1978's "Coming Home" -- but opinion of her polarized as her politics turned more radical. She spoke out against the Vietnam War, and her 1972 visit to the country led her to be dubbed "Hanoi Jane" after she criticized American POWs and made radio broadcasts denouncing the American military. She has since apologized, but many Americans remain enraged by her behavior today.
TODAY video: Jane Fonda on 'older' glamour: 'It's kind of fun'
Still, it hasn't kept her from moving forward: She made more hit movies in the 1980s (including 1980's "9 to 5") and leaped on the burgeoning home fitness craze with her "Jane Fonda Workout," which sold over a million copies. She followed that up with a mini-fitness empire with books and audio tapes.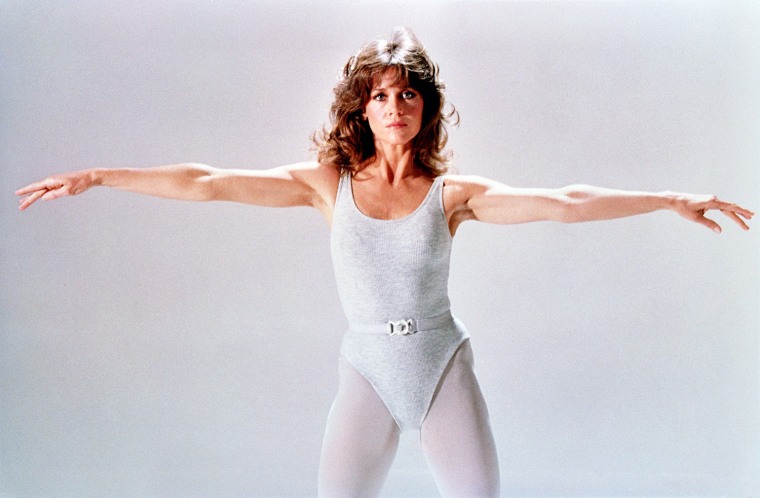 Fonda retired from acting in the 1990s, dovetailing with her third marriage, this time to Ted Turner. (She was also married to politician Tom Hayden from 1973-89.) But her union with Turner ended in 2001, she returned to the public eye and began making movies again, including 2005's "Monster-in-Law." She currently guests on the HBO series "The Newsroom."
Love her or not, the two-time Oscar winner is an enduring survivor of Hollywood and the public eye.
Happy birthday, Jane Fonda!
More in TODAY Entertainment: