Most of us usually only get to see nurses when they are at their energetic best while taking care of patients.
Hairstylist Ashley Bolling witnessed the other side of the job that comes from the exhaustion of working long hours, when a nurse fell asleep in her chair at Captivate Salon & Spa in Whitesburg, Kentucky.
Bolling, 34, was so moved that she took a picture of her exhausted client, Jodi Back, 43, and cropped it to just show her resting legs in the chair.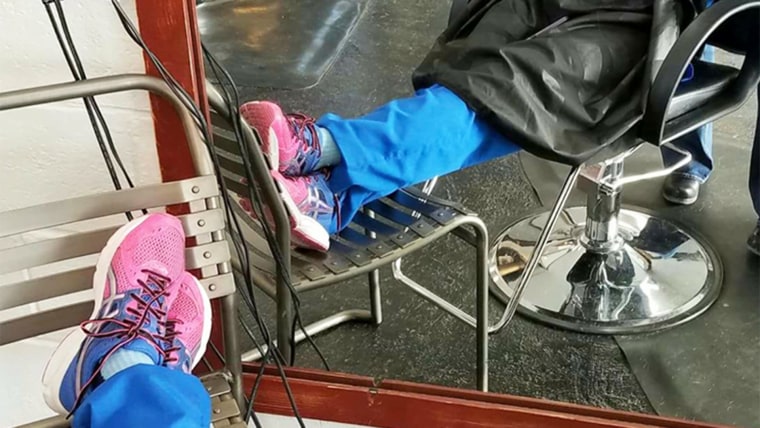 She posted it on Facebook in March with a sweet message showing her appreciation for the job done by all nurses.
"As she dozed off, I gently rested her head on my stomach and continued to foil her hair...then I noticed her shoes,'' Bolling wrote. "I wondered how many miles those shoes have walked.
"I wondered what they'd walked through. Blood? Tears? In and out of the countless rooms of the patients she's cared for? I wondered how many hours they've carried her, and all those like her, while they literally save the lives of those we love and hold the hands of the ones who can no longer fight that fight.
"I've always respected and valued these amazing superheroes and am proud to be the sister, daughter, niece, friend and hairstylist of so many. Know you are appreciated, know you are irreplaceable, know you are loved!"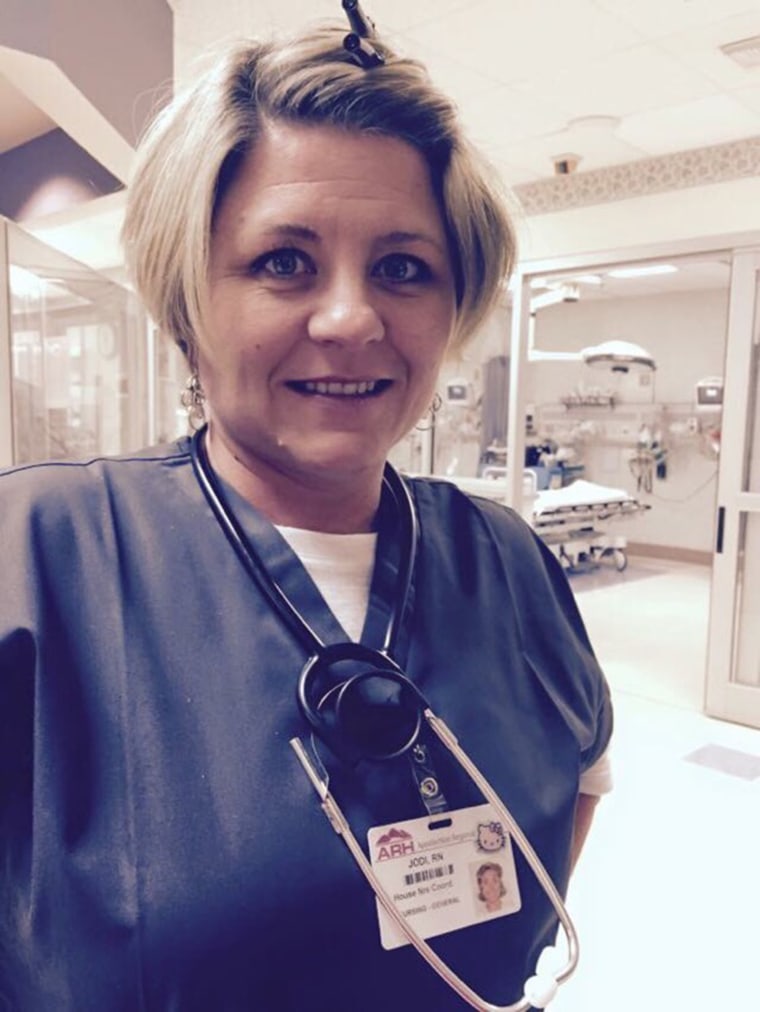 Her Facebook post, which has since been taken down because she started a new personal page, resonated with many people who know nurses' work often goes overlooked. Back and Bolling are longtime friends, and Back once cared for Bolling's grandmother when she was in a nursing home.
"She's usually this spunky, energetic little thing, but she was so tired,'' Bolling told TODAY. "It was one of those moments that just smacks you in the face. They're always taking care of the people that we love, and they don't get the appreciation they deserve."
Back has been a nurse for 20 years. She had just worked a 13-hour overnight shift when she dozed off in Bolling's chair while getting her hair treated in the morning.
"I was very tired,'' Back told TODAY. "It had been a rough night. It was just so gratifying to see Ashley's message. My daughter told me I had to look at Facebook, and it was a total shock. That was so nice of her to do."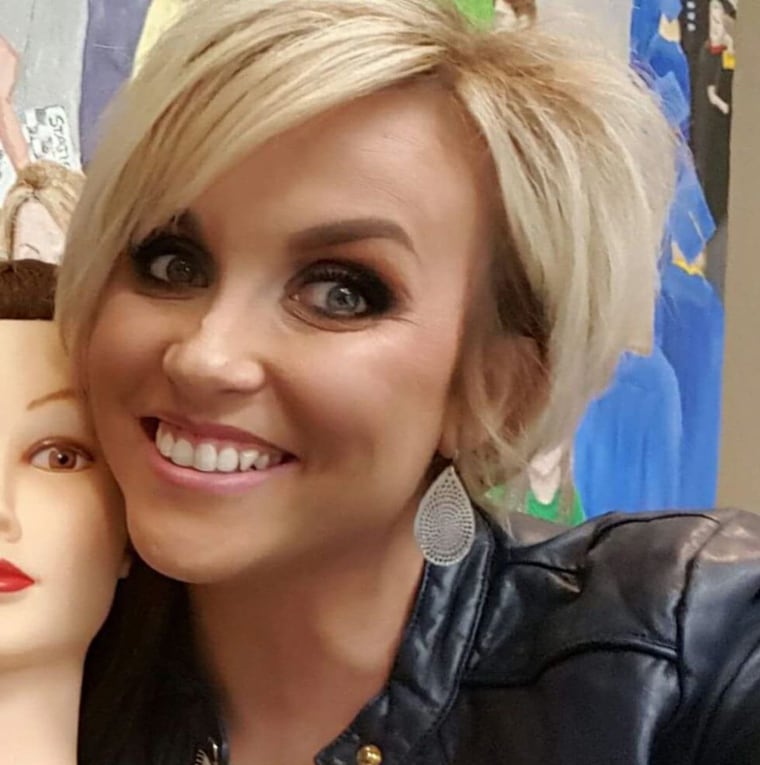 Back was working at a different facility at the time of the photo and now works at Whitesburg ARH Hospital. This week is American Nurse Association's National Nurses Week, and Back said the hospital has celebrated by cooking treats for the nurses every day.
Nodding off in Bolling's chair is not a first for Back, who knows all about being exhausted after a grueling shift.
"I've worked the night shift for half my life, so I fall asleep everywhere,'' Back joked. "There were times, usually when I picked up a shift at a hospital farther away, when I slept in the car on the side of the road."
Those pink sneakers seen on Back's feet in the photo didn't even make it home with her that day because her daughter forgot to bring her track shoes to school.
When Back woke up in the chair, her husband came to the salon to grab the pink shoes right off her feet and take them to their daughter at her high school. Back went home in bare feet.
"That's just the nurse personality,'' she said while laughing.
RELATED
South Dakota's oldest nurse, 93, retires after 72 years of service
'They really are superheroes': Nurse dresses NICU babies in costumes for Halloween
Follow TODAY.com writer Scott Stump on Twitter.