If you're not already familiar with Simone Biles, you will be soon.
The 19-year-old has been dominating the gymnastics world, shattering records as the first woman to win the all-around title at the world championships three times in a row and capturing more world gold medals than any other female gymnast.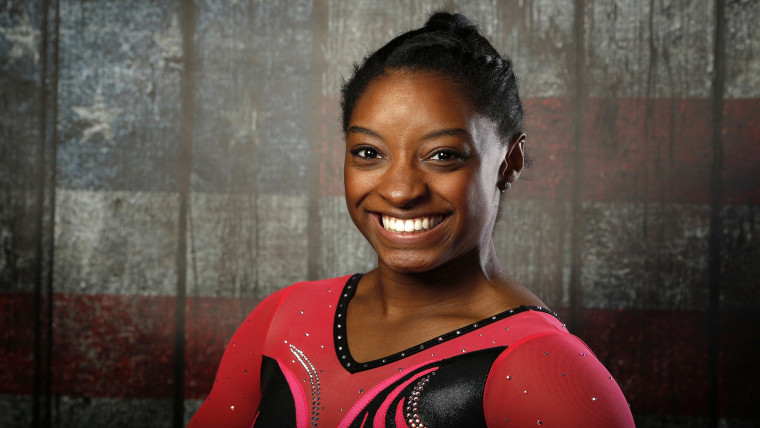 Her next goal? The 2016 Summer Olympics in Rio. TODAY caught up with Biles at the Kellogg's #GetMeStarted event in New York City on Thursday. Here's what she had to say.
You already have so many accolades and gold medals, but what would a win in Rio mean to you?
It would mean the world, because I've worked so hard the past couple of years to be where I am. The Olympics... that's a really special moment that we have to cherish forever. It's a very exciting point in your life. There are no real words to describe it.
RELATED: US gymnast Simone Biles poised for stardom at the 2016 Rio Olympics
Do you ever get nervous before you perform?
I do get nervous, sometimes for smaller crowds — I don't know why. But I'm pretty good at controlling it.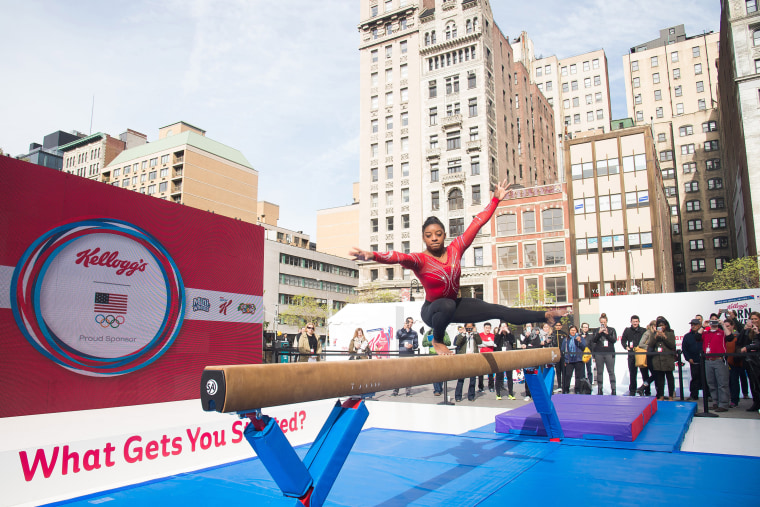 Do you have any pre-performance rituals or superstitions?
No, I think that can play with my head. And I've just never picked any up along the way.
RELATED: Rio 2016 Olympic hopefuls tell us why they are 'strong'
Let's talk about your mom. I see you shout out to her a lot in interviews and on social media. You're pretty close, right?
She's one of the strongest people I know. She's always there to help me. She travels with me, and my dad stays at home with my sister. I love her to death and I wouldn't be here without her.
Do you have any special plans for Mother's Day?
We usually have a crawfish boil. Me and my brothers are going to pitch in on a little Mother's Day gift, too. But I don't know when this is going to run, so I can't tell you what it is yet!
RELATED: Simone Biles on the bee incident: 'I just freaked out!'
Fair enough. I heard she keeps all your medals in safe.
That's true. There's a password and I have no idea what it is. She locks it up, and I have no idea why she does that.
Is it out in the open, like on a fireplace mantel, or does she keep it hidden?
Well, if I tell you, it won't be safe anymore!
OK, let's talk about another inspiring woman in your life, and a fellow gymnast: Gabby Douglas. On the road to Rio, do you consider each other competition?
Everyone has a little bit of friendly competition, but in and out of the gym, we're friends. We talk. I think it's a great relationship we have and something we'll both cherish forever. It's really exciting to have teammates so close.
Where do you see yourself in five years?
In school, I hope. Or maybe I would already be graduating at this point. Maybe have a boyfriend. And living life and having fun.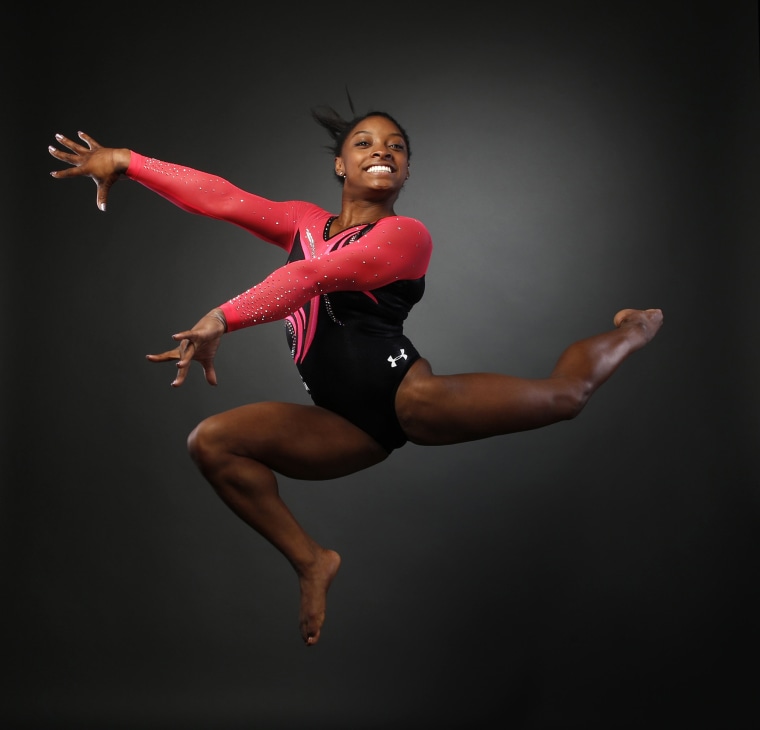 If you weren't a gymnast, what would you be?
I would probably try dance or hip-hop. Or I would want to try track, but apparently track runners are tall, so...
Hip-hop as in rapping?
No, no! Hip-hop dance.
You're probably used to being interviewed by now, but if you could interview someone, who would it be?
Either Zac Efron or Zendaya.
Solid choices. OK, last question: what three things would you take to a deserted island?
A friend or a family member — I haven't decided which one. A phone. And a water filter.