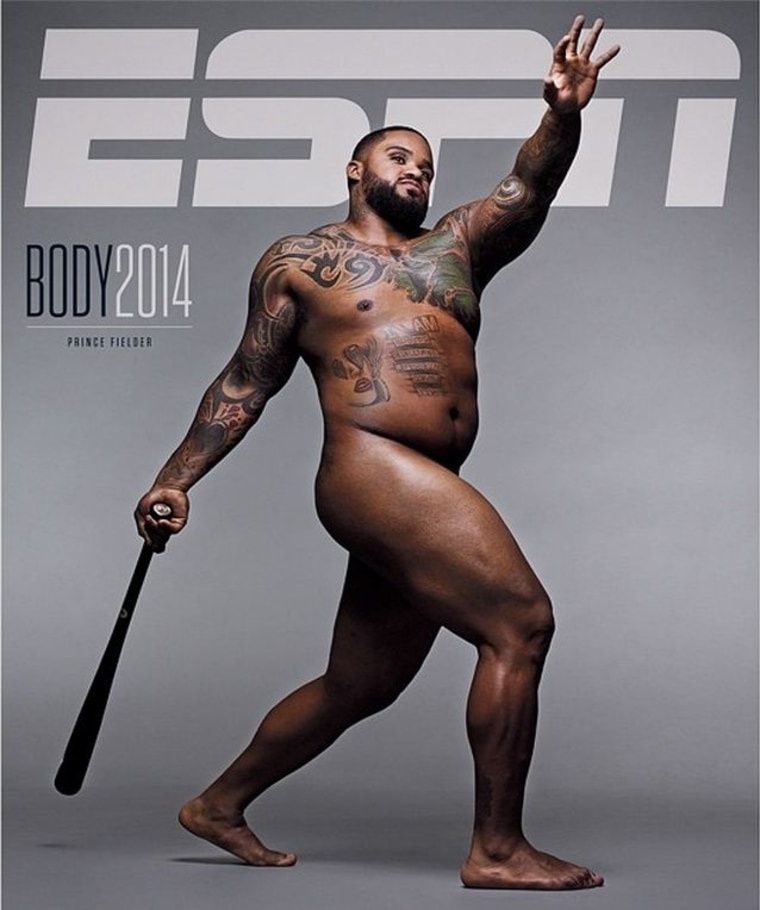 It's the bod shot seen 'round the world.
For ESPN's annual "Body Issue," several athletes including Michael Phelps, Venus Williams and Marshawn Lynch posed nude for six different covers. But one in particular is getting most of the attention.  
Weighing in at 275 pounds, Texas Rangers' first baseman Prince Fielder has stirred up lots of commentary online over his physique, which some claim isn't at its peak.

In the issue, Fielder defends his physique, explaining that he works out, ensuring that he's in proper shape to perform at his position.
"You don't have to look like an Under Armour mannequin to be an athlete," Fielder said of his physique in ESPN the Magazine. "I work out to make sure I can do my job to the best of my ability."
Some of the memes bring attention to Fielder's fitness, while others Photoshop him in seemingly random situations. 
Here's how some had fun with the shot online:

One person who had a different take: Tamron Hall, who said on TODAY Wednesday that she loved the photo so much she couldn't sleep.
"I love this photo. I've been thinking about it all night," Tamron said. "It's spectacular confidence. He's got what some would traditionally refer to as a gut ... but the pose, the confidence, everything about it. He's like a Greek god."
She even admitted she counted all of his tattoos — and made the cover her Twitter profile photo. 
"We need to get you a Netflix account or something," Willie Geist joked.